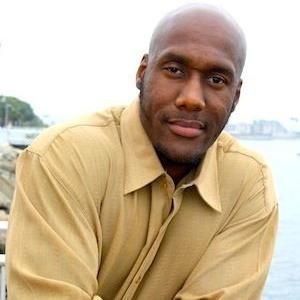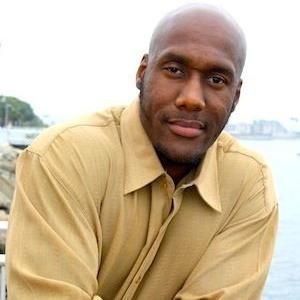 Kennetic-Fit And Wellness, LLC.
---
Sorry this pro can't do your job, but we know other pros who can.
Introduction:
INTRODUCTION: Hello. How are you? My name is Kennon Wesley Mason, HPPsy., and welcome. First, thank you for your consideration, and thank you for taking the time to review my profile and video commentaries. The chief aim of KENNETIC-FIT AND WELLNESS, LLC. is to provide better service & information so each client can start & continue feeling better about themselves. Stated in another way: Give basic and/or in-depth knowledge & information for those that are physically, emotionally, psychologically, and spiritually ready to feel better about themselves and live life, rather than not feeling so good and merely survive life. My YouTube channel is Kennetic-Fit And Wellness Info, where you can find a number of informational videos related to varying degrees of subject matters: Physical health, nutrition, weight-loss & weight-gain, stressors, mental health, relationships (of varying dynamics), pharmaceutical/prescription drugs, post-traumatic stresses, starting over, confidence, successes, failures, positive & negative emotions, self-accountability, etc. Plus, the best of "Aimed 2 Purpose - The Radio Show", which I co-hosted for nearly 3 years, and had the opportunity to meet and have great conversation with some brilliant individuals (physicians, healers, authors, chiropractors, psychologists, activists, community leaders, etc.) from around the world. I share gratitude for the learning experience. The 3 elements of Kennetic-Fit And Wellness are: 1.) Personal Fitness Training: All levels of fitness (beginner - intermediate - advanced, athletic/competition training , muscle-building, muscle-toning, w/ all levels of nutrition information, plus recipes! 2.) Physiotherapy: For Athletic, Personal & Work Injury, and Self-Maintenance, to compliment the natural healing process! 3.) Holistic Life-Counsel (In-Person or Remote/Zoom): For those that are ready to acknowledge, confront, and permanently 'Let Go' or release the "Root Causes" of personal challenges, perpetual & adverse behavior, and perpetual & adverse circumstances or experiences (in any avenue of life)! Also for those that simply want to raise their state of awareness, upgrade their state of consciousness, and consciously raise their vibration to a higher frequency. BONUS: Exclusive information audios & videos only for Kennetic-Fit clients (You won't see or hear these on YouTube)! This Is A Private Facility - By Appointment Only. Thank You Kindly. What I do is not work, which is why it's enjoyable. For the client to create progress and successful results, a few questions must be considered: 1. Are you teachable? 2. Are you willing to learn? 3. Are you willing to accept & embrace change? 4. What are you willing to give up or sacrifice in exchange for accomplishing and achieving your primary goal, desire, or want (in any avenue of life)? Serious Inquiries Only! Contact Now To Schedule Your Consultation! PERSONAL FITNESS TRAINING and PHYSIOTHERAPY: South Los Angeles, Long Beach, and North Orange County Residence - I am located In Downey. Please consider location and distance when responding. Thank you kindly. NUTRITION COUNSEL and HOLISTIC LIFE-COUNSEL: May be conducted via Zoom from anywhere in the U.S. and around the world. For South Los Angeles, Long Beach, and North Orange County residence, in-person counsel is available. Many, if not most clients want practical & permanent solutions, if permanent resolution is the ultimate endgame. Also, many clients just want a "Voice Of Reason" to talk or vent their frustrations or thoughts to, which is highly therapeutic as well. All sessions are audio-recorded for counselor to better assess an individual's future plan of action - for a shift in perception, and a change in circumstances. The same recordings may also be given to the client via mp4 format for further listening, learning, self-observation, and self-awareness. NUTRITION COUNSEL: Open the mind to nutrition suggestions or recommendations and physical health tips, plus consider some common denominators of society that have plagued the health of the masses, including ourselves and our loved ones. Also discuss certain emotional traumas or negative energy that may be affecting physical health, as energy from minerals and water is a great start to remedy these conditions. To your health and wellness! HOLISTIC LIFE-COUNSEL (A): Covers virtually all avenues of life respectively, is Non-Clinical, yet Clinically Proven, Does Not give medical diagnoses or clinical labelings for natural emotions or elevated behaviors, Does Not prescribe synthetic medication, and Does Not have negative "side-effects". The Initial & Only Effect: Positive change within You - positive change in Your circumstances! Please be aware and know that all potential clients are eligible for holistic counsel, as Kennetic-Fit And Wellness, LLC. is not a clinical or state evaluation facility, or a mental institution, or a clinical institution of psychiatry, though there is a standard evaluation in the first session, but No Medical or Clinical Diagnosis of a psychological "Disorder". Kennetic-Fit is however (in the case of Holistic Life-Counsel), a place, an outlet, a medium, or a platform where anyone (when they're ready) can share or express their thoughts and emotions freely without the worrisome thoughts of possibly being medically or clinically diagnosed for long-term adverse activity or behavior, or clinically labeled as something other than a human being, who simply wants to make themselves better to some degree. With honest dialogue, a shift in perception, re-programming of the brain and mind, and through a fair lapse of time, the client will (in most cases) begin to reveal the "Root Cause" or root causes of their life-challenges, with the end-result being the permanent releasing of any & all lingering negative energy stored in the depths of the musculature, the depths of the neuro-pathways one has created in the brain, in the depths of the invisible mind or thought-field, and most importantly in the depths of the heart, where all emotions are stored throughout life. HOLISTIC LIFE-COUNSEL (B): "Thank you Dr. Dolores Seymour, Msc.D., PhD. for creating the American Institute Of Holistic Health & Wellness and the Holistic Alternative Psychology course. Many people over the years have questioned the validity of this specific credential, the soundness of the curriculum, the practice itself, and the results because it isn't from a standard, medical, or clinical articulation. However, this is the beauty of Holistic Psychology - as a "Whole Person" healing remedy. It's different. It's eye-opening. It gets to the Root Cause, It's a brighter light on the human mind, a greater depth of the human brain, and how they truly function in tandem at a subatomic or vibrational level to create our personality, our demeanor, our social skills, our communication skills, our behaviors, our success, our lack of success, our experiences, our life-journey. So again, I thank you." ~ Kennetic-Fit And Wellness, LLC. INSURANCE: Please know and be aware that Kennetic-Fit And Wellness, LLC. does not partner with any medical insurance company or medical insurance institution, as all financial transactions for all services rendered are conducted 100% or solely between client and counselor/therapist respectively.
Featured Projects
51 photos
Reviews
Customers rated this pro highly for professionalism, work quality, and value.
Read reviews that mention:
---
One of the best trainers I have worked with and I played a division one college sport. I will continue to train with him fur as long as I can
It has been very good working with Kennon. He was very knowledgeable and took personal care to help me reach my health goals. He has given me a plan to loose 20 lbs in 2 months. Highly recommend him.
·
Hired on Thumbtack
Hired on Thumbtack
I've had many trainers but Kennon is a one stop shop that truly cares about you physical and mental health. He listens to you and will get you we're you need to be! Me and my husband just started this journey with him and look forward to the new year! Absolutely recommend! ⭐️⭐️⭐️⭐️⭐️
·
Hired on Thumbtack
Hired on Thumbtack
I have just started with Kennon and he is very knowledgeable and a great trainer. He is patient, kind and very enthusiastic about your journey..I highly recommend him. Can't wait to see results in another month .
·
Hired on Thumbtack
Hired on Thumbtack
"For someone who is not self motivated to workout, I've been working with Kennon for a little over 3 months and have seen amazing results in that time. I have never felt stronger or healthier. He is passionate about fitness and it shows through the energy and enthusiasm he brings to every session. His easy going, friendly personality creates a relaxed, comfortable atmosphere. He makes each workout challenging, creative and most importantly, fun! He also places a high value on correct form with each exercise. He motivates me to push past my perceived limits to get results. I have incredible energy, my balance and flexibility have improved immensely. He is also, always willing to work with my crazy schedule. If you are serious about changing your life for the better, Kennon will lead you every step of the way, physically and mentally. And can't forget those yummy smoothies! 😋 Looking forward to next month! 😁 Thank you, you are the best!
Credentials
Background Check
Kennon Mason
FAQs
What should the customer know about your pricing (e.g., discounts, fees)?

1). Kennetic Fitness & Training: 1 WEEK FREE!!! Upon signing with Kennetic-Fit And Wellness!!! 2 WEEKS FREE!!! Upon signing for 4 days per week (over 2 months)!!! 3 WEEKS FREE!!! Upon signing for 5 days per week (over 3 months)!!! Adults (23 - 64) starting at $400 per month, Students or ages 18 - 22 starting at $350 per month, Seniors (65 & up) starting at $300 per month. Couples/Friends (2 people only) starting at $750 per month. 3 days per week minimum - 5 days per week maximum. Includes: Physical statistics, "Before" photos, up to 1-hour initial health & wellness consultation w/ Q&A, Physiotherapy (once per month), 1-Complimentary homemade juice or smoothie blend per session (first month only), 2-Complimentary salad meals per week (when you commit to 4 days per week/1st month only), variety of recipes (Vegan and Non-Vegan), exclusive information audios & videos, bi-monthly counsel, suggested book reading (when necessary), conditioning statements (when necessary), and recognition. 2a). Nutrition Counsel: Whenever you feel professional advisory or suggestion is necessary for your current health challenges and current health & wellness goals. Health & wellness audios/videos. Exclusive list of wellness & dietary Do's and Do Not's. Exclusive recipes. Each session is recorded: 1). For Client, audio may be given so the information is reinforced with each listening. 2). Counselor: For further evaluation, assessment, and observation of progress so I can better help with each session. Sessions are typically bi-weekly, though it can be as often, or as distant as you feel necessary for your circumstances. To Your Health... To Your Wellness... $100 - per session 2b). Holistic Life-Counsel: (Talk Therapy) Whenever you feel professional advisory or suggestion is necessary for your current challenges - in all avenues of life. As previously stated - for those who simply want or need to vent their frustrations on a past or current situation, event, or experience. Suggestions, Considerations, and Clarity are the most common goals of interest. Each session is recorded: 1). For Client, audio may be given so the information is reinforced with each listening. 2). Counselor: For further evaluation, assessment, and observation of progress so I can better help with each session. Sessions are typically once per week, though it can be as often, or as distant as you feel necessary for your circumstances. For Mental Health... For Mental Wellness... Individuals - $100 - per session Couples - 175 - per session 2c). Holistic Life-Counsel: (Absolute Brain & Mind Conditioning) Individuals... First 6 Consecutive Sessions Required As A Foundation (Or Highly Recommended For Best Results). Each session is recorded: 1). For Client, audio may be given so the information is reinforced with each listening. 2). Counselor: For further evaluation, assessment, and observation of progress so I can better help with each session. $100 - per session - 6th SESSION IS FREE!!! Session #1 - Initial Counsel w/ Evaluation & Assessment Session #2 thru #5 (1st month - Stage 1) - Your specific tools and initial course of action (according to the challenges revealed during session #1) to Let Go of heavy life-long baggage (and/or Root Cause), design new neurochemistry & neurotransmitter activity, and engineer or impress a new neurological foundation in your brain - for new & better circumstances to occur, reduce or eliminate regression of old habits & behaviors, and create a new, different, or better person within yourself. Session #6 - Preparation for Stage 2, Q&A and more in-depth knowledge according to your progress. $200 - per session (2nd Month/Stage 2/Bi-Weekly/Depending on Progress) $300 - 1 Session (3rd Month/Stage 3/Depending on Progress) $150 - per session thereafter... Each session after 3rd month (or Stage 3) is recommended to continue as a monthly "Tune Up" session, though it can be as often, or as distant as you feel necessary for your circumstances - to keep your vibrational frequency and consciousness level up. Couples... First 6 Consecutive Sessions Required As A Foundation (Or Highly Recommended For Best Results). Each session is recorded: 1). For Client, audio may be given so the information is reinforced with each listening. 2). Counselor: For further evaluation, assessment, and observation of progress so I can better help with each session. $175 - per session - 6th SESSION IS FREE!!! Session #1 - Initial Counsel w/ Evaluation & Assessment Session #2 thru #5 (1st month - Stage 1) - Your specific tools and initial plan of action (according to the challenges revealed during session #1) to Let Go of heavy life-long baggage (and/or Root Cause), design new neurochemistry & neurotransmitter activity, and engineer or impress a new neurological foundation in your brain - for new & better circumstances to occur, reduce or eliminate regression of old habits & behaviors, and create a new, different, or better person within each individual. Session #6 - Preparation for Stage 2, Q&A and more in-depth knowledge according to your progress. $350 - per session (2nd Month/Stage 2/Bi-Weekly/Depending on Progress) $500 - 1 session (3rd Month/Stage 3/1 Session/Depending on Progress) $250 - per session thereafter... NOTE: Individual sessions are required during week #2 (Unless specified otherwise). Appointments will be scheduled accordingly to accommodate each participant. Each session after 3rd month (or Stage 3) is recommended to continue as a monthly "Tune Up" session, though it can be as often, or as distant as you feel necessary for your circumstances - to keep your vibrational frequency and consciousness level up, which makes for a harmonious union at a higher level. 3a). Physiotherapy: $200 - per month (4 sessions/1 per week) $350 - per month (8 sessions/2 per week) 3b). Structural Alignment: $50 - per session 4). Heat Cupping - Body Sculpting: $150 - per session $500 - 4 sessions (1 per week) 5). Tuning Fork Therapy - Sound Therapy: $150 - per session $500 - 4 sessions (1 per week)

What is your typical process for working with a new customer?

Since every potential client is different, listening is key. Listening to what they want and their purpose for wanting it. From there I give the necessary information so each person can benefit from the practical application. Successful results are contingent upon your willingness to learn, embrace change, and become self-aware.

What education and/or training do you have that relates to your work?

CREDENTIALS: 2014 – 2017: Co-Host "AIMED 2 PURPOSE – The Radio Show" Global Voice Broadcasting 2013: Certification – Sports Nutritionist 2012: Certification – Personal Trainer 2011: Board Certified - Holistic Psychology Practitioner American Institute Of Holistic Health And Wellness 2010: Certification – Nutrition & Wellness Consultant American Fitness Professionals & Associates 2010: Certification – Personal Trainer American Fitness Professionals & Associates 2005: Certification – Reiki Master Practitioner (3rd Degree) Cerritos Community College 2002: Certification – Massage Therapy Corinthian Colleges Inc. (Bryman Career College) NCTMB Nationally Certified (2004 -2012) 1992 – 1996: Audio Production & Engineering Long Beach Community College