Exterior remodeling ideas.
Before diving into your home's interior, don't forget the first thing visitors see when they visit: your home's exterior. Here are some ideas to boost your curb appeal.
Give your siding a makeover.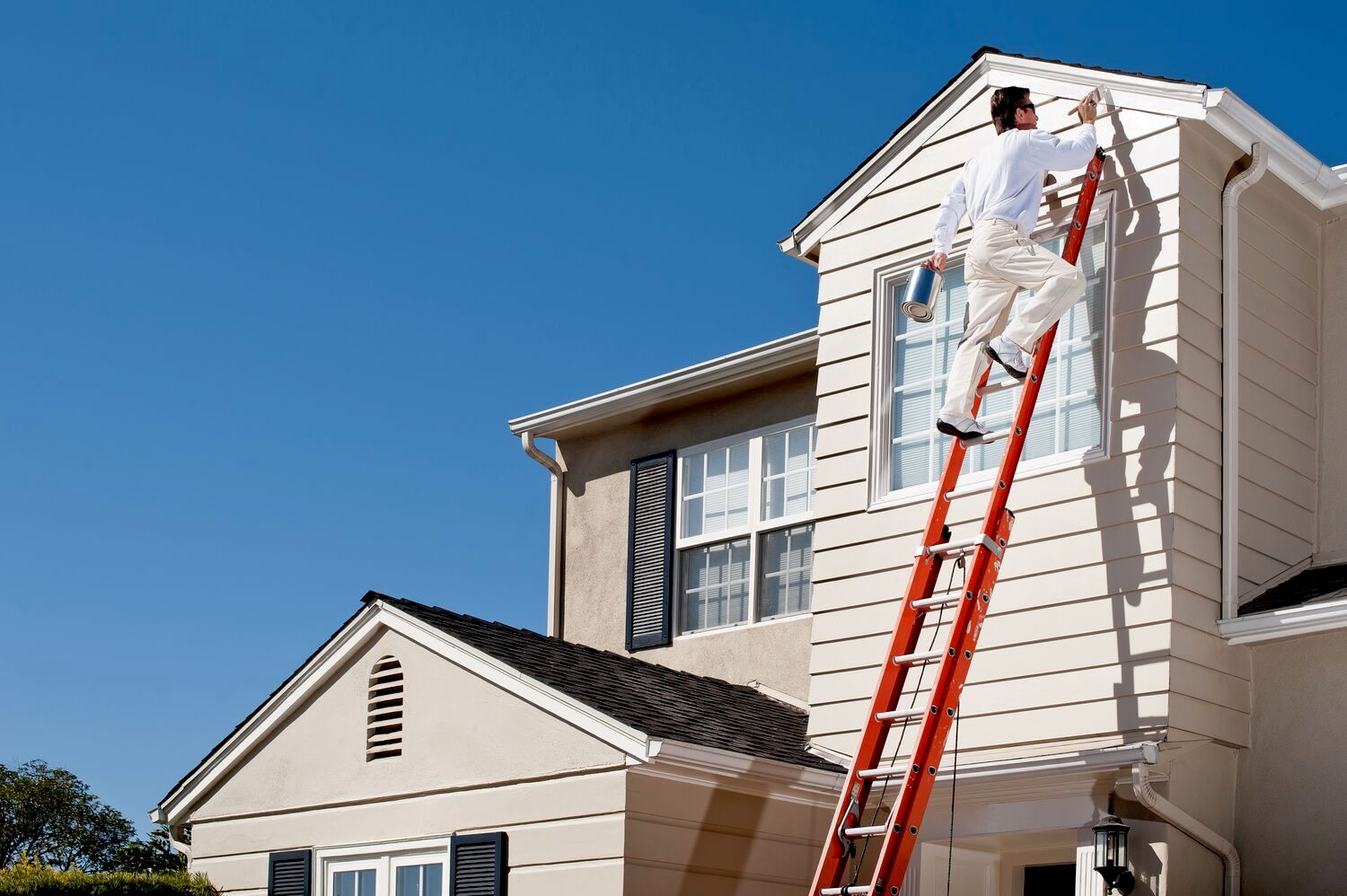 Giving your siding a new coat of paint (or installing new siding altogether) is the most striking renovation remodelers can do. But aesthetics aside, siding and trim can protect your home from the outside elements.
If your existing siding is warping, rotting or cracking, it's time to perform repairs or replace it. If a siding contractor recommends replacing it, consider choosing vinyl siding, which is a popular, cost-effective option for most homeowners. It doesn't need to be painted, requires less maintenance than other materials and you can buy vinyl siding that imitates wood.
You should also clean your siding with a pressure washer once a year to remove grime and prevent deterioration. If you're not comfortable on a ladder or don't have much experience using the equipment, this is a job better left to a professional pressure washer near you. Otherwise, you could risk damaging your siding by using too much pressure.
Read: "How much does siding cost?"
Build a deck or patio.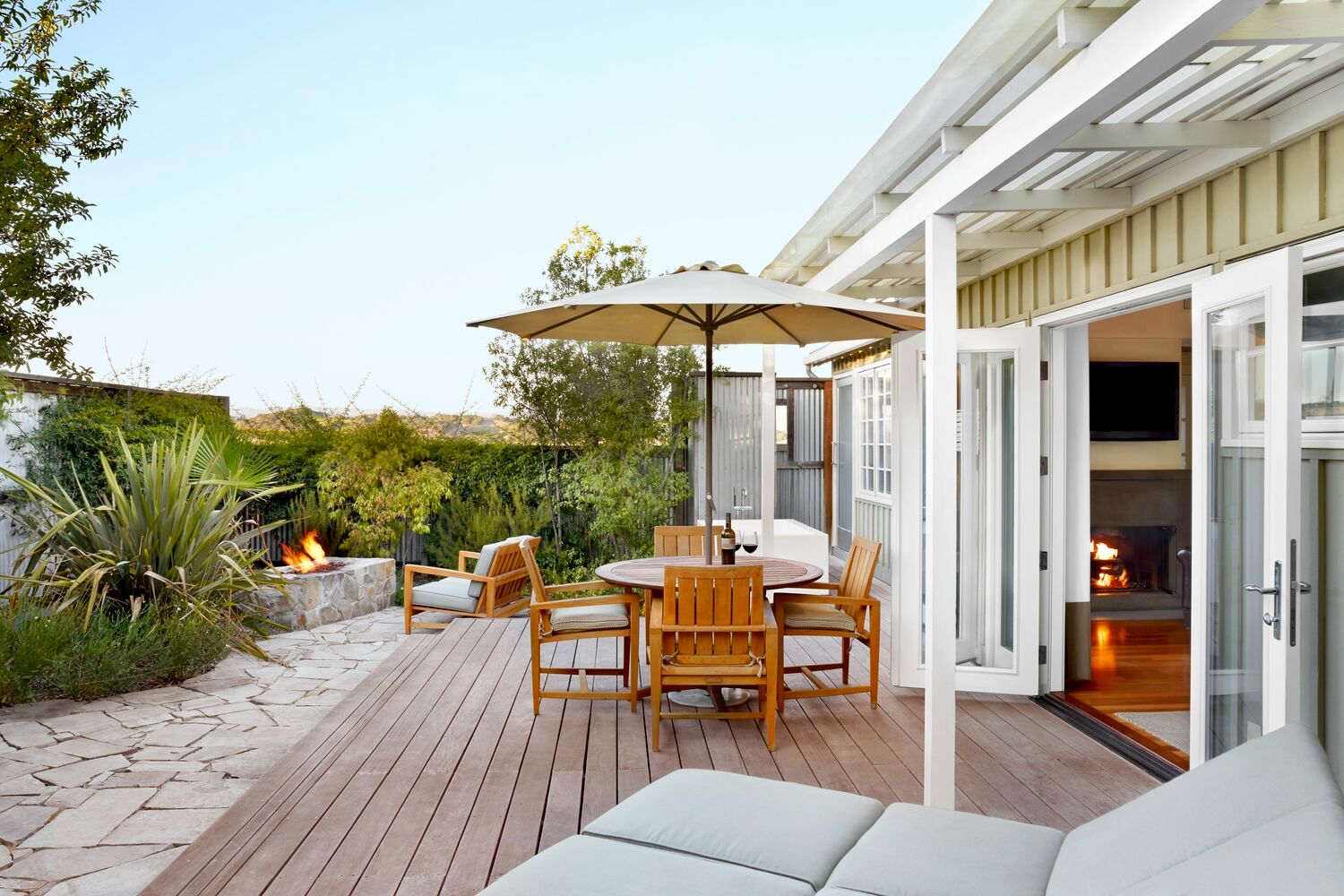 If you love spending time outside and can't stand being cooped up in the house, create an outdoor living space that you and your household will enjoy. Installing a deck or patio is an excellent place to start.
Decks are raised platforms attached to a home, and they're typically made out of wood (though there are other materials available). Patios are commonly made from concrete, and they're paved. Both options are great if you want a space where you can lounge and entertain guests. But keep in mind decks tend to offer a better view (because of their height), while patios provide more privacy. There are different costs associated with each project, as well.
Read: "How much does a concrete patio cost?" and "How much does it cost to build a deck or porch?"
Upgrade your roof.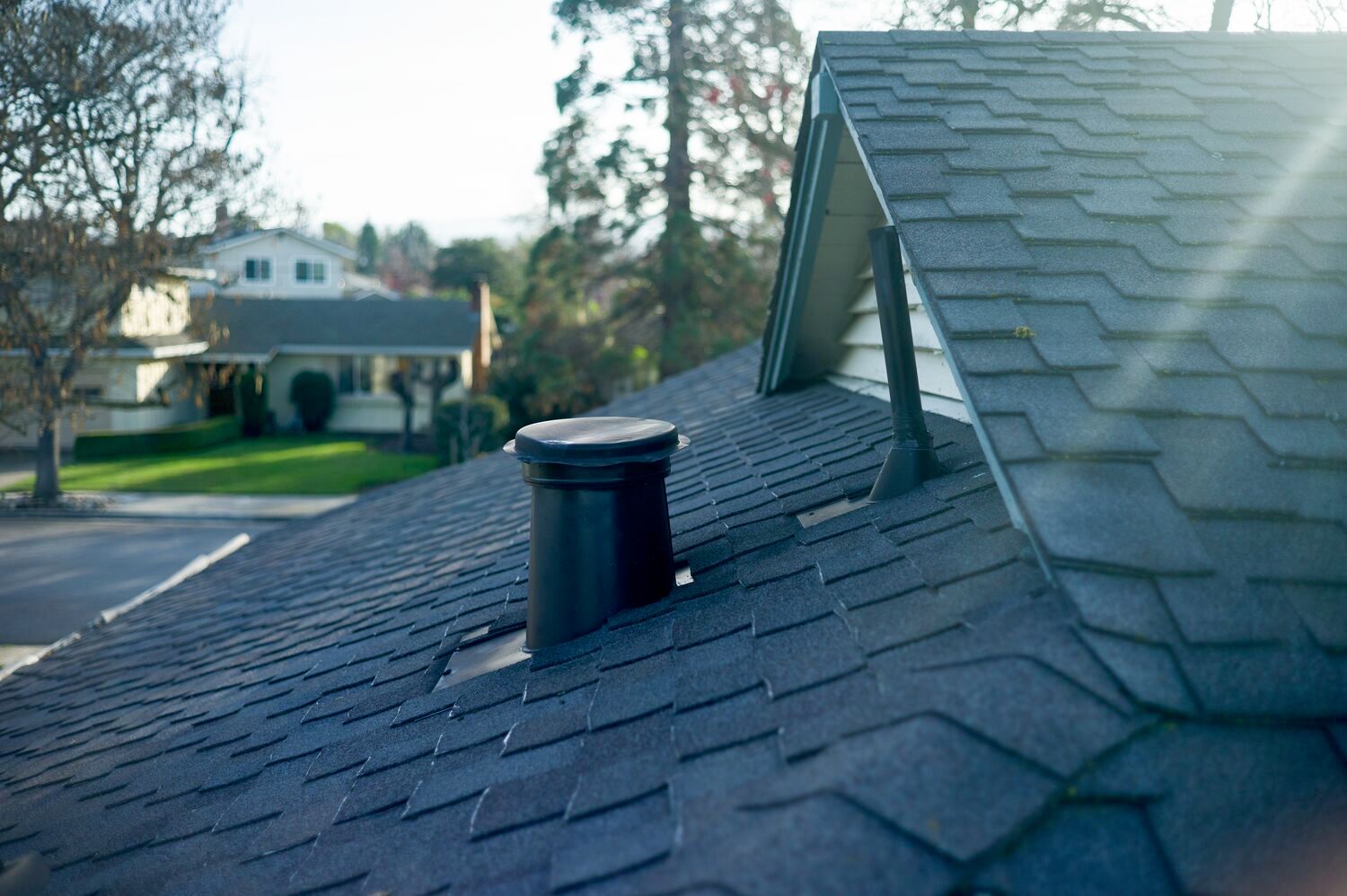 Replacing your roof with a better, stronger, more energy-efficient material is a significant investment that can pay off in the long run — especially when it comes time to sell your home. One-third of realtors have said that adding new roofing has helped them complete a sale, according to the Remodeling Impact Survey.
But if you want to reap the cost benefits now instead of later, look into energy-efficient roofing options. For example, you can help lower your energy bill (specifically, your air conditioning usage) by installing a "cool roof," which is a roof that can reflect more sunlight and absorb less heat.
You can hire a roofing contractor to install cool asphalt shingles, "which use specially coated granules that provide better solar reflectance," according to the U.S. Department of Energy. Some tile roofs are cool enough without needing to be coated. With metal roofs, it's recommended that you paint them or add cool reflective coatings.
Whichever type of roof you choose, adding a new one is a remodeling project that's worth the investment — not only to improve your home's appearance and value but also to ensure your home is protected.
Read :"How much does a roof replacement cost?"
Replace your front door.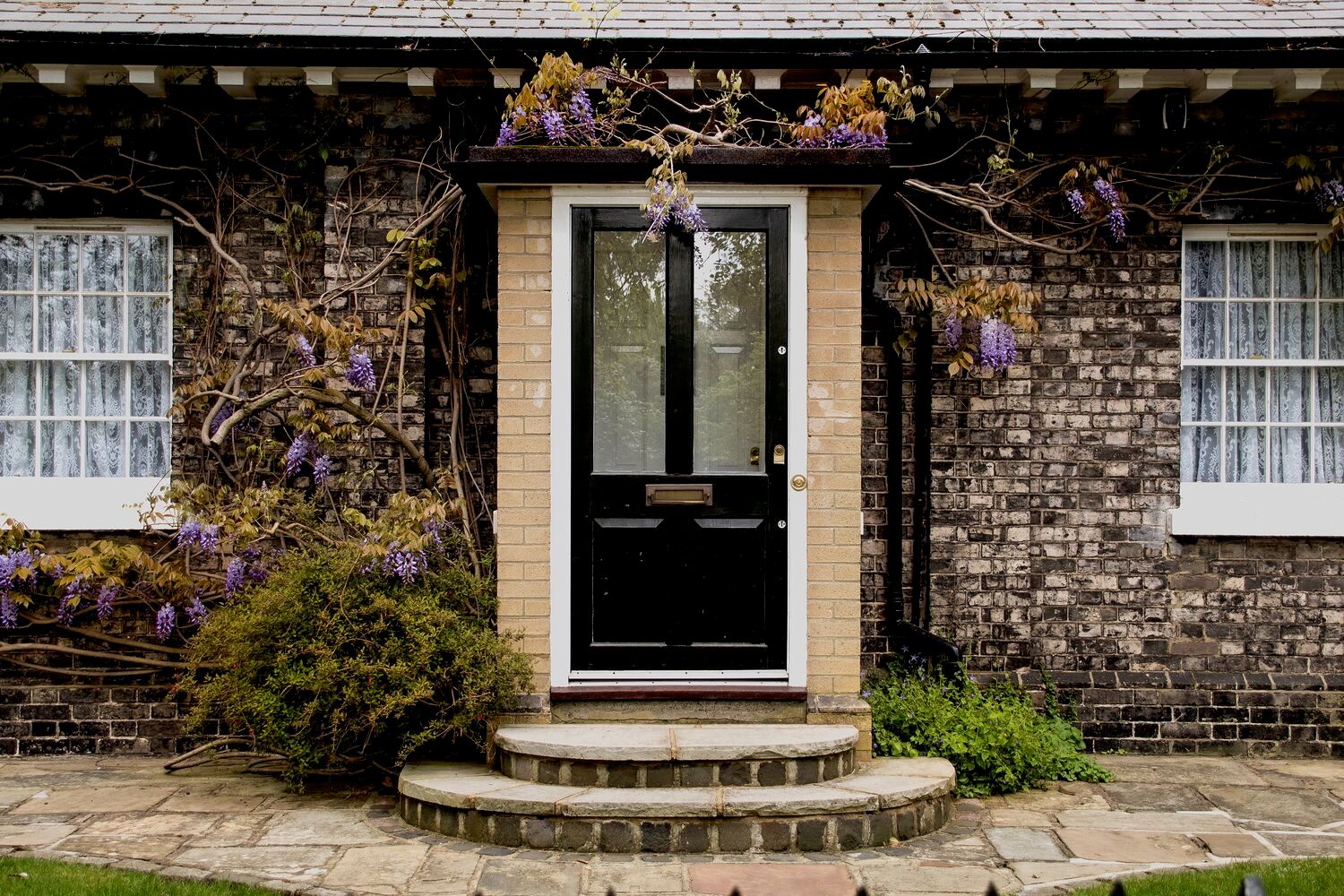 Your front door can make a bold statement and add character to your home. Installing a new door can also help make your home more secure. Plus, many homeowners are happy after completing this home remodeling project. The Remodeling Impact Survey found that adding a new fiberglass or steel front door had the highest "joy" scores among the exterior projects that were analyzed.
Fiberglass doors are secure, cost-effective and energy-efficient. They can closely resemble wood — just select one that has a woodgrain finish or stain it. Unlike wood, however, fiberglass doors won't rot or warp.
You can also opt for a steel door, which boasts similar benefits as fiberglass doors when it comes to cost, security and energy efficiency. But they can rust if you don't stay on top of maintenance. And, it's challenging to paint steel doors.
Get a free estimate from a great home remodeler near you.
Kitchen remodeling ideas.
The kitchen has become the ultimate gathering spot in modern homes. It's also a spot where a few small changes can lead to an unrecognizably beautiful space. Here are some kitchen remodeling ideas to spark your imagination.
Repaint and reface the kitchen cabinets.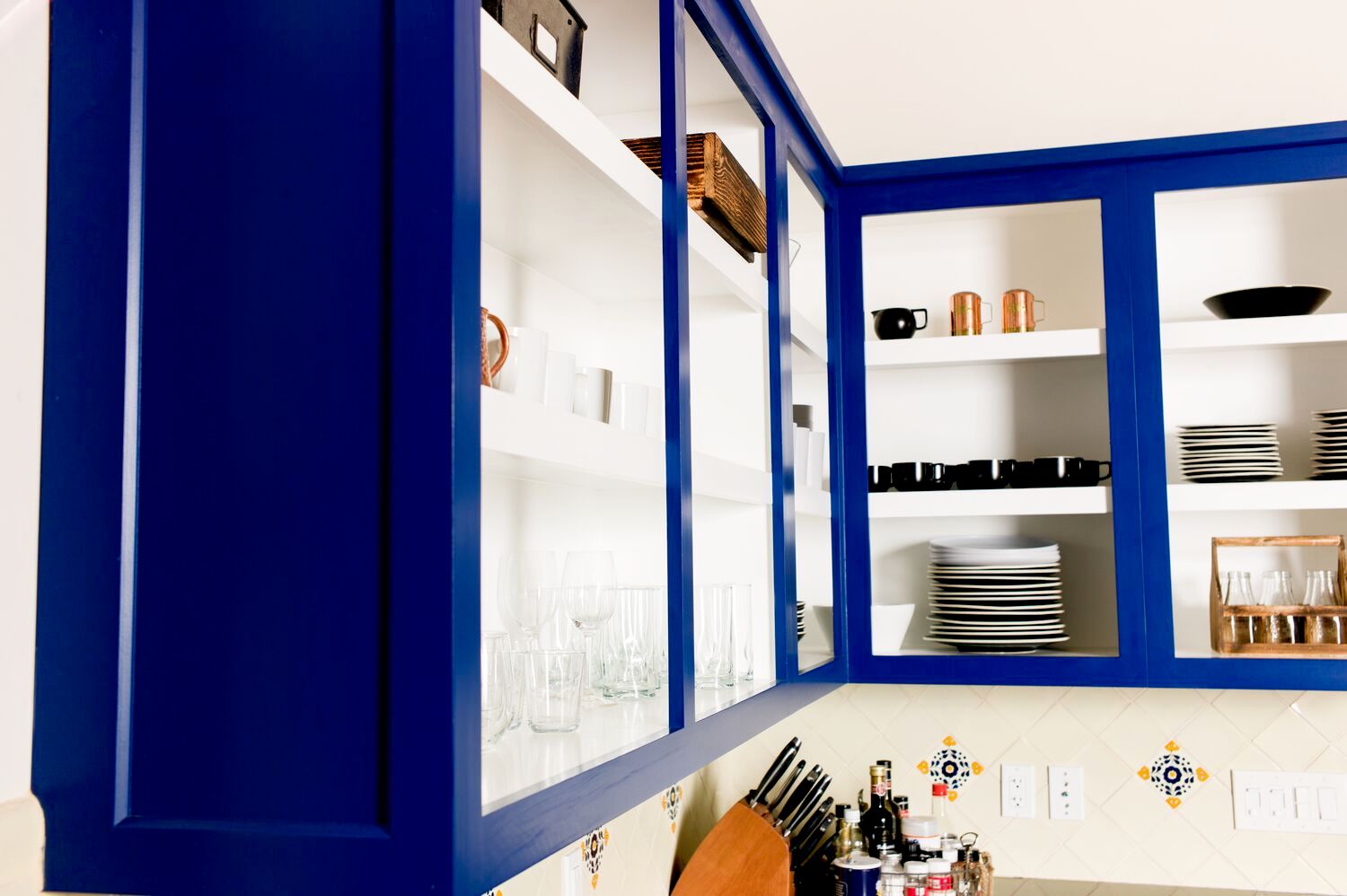 Kitchen design trends are constantly changing, but sleek, modern cabinets with no scratches or chipped paint will always be appealing. If your cabinets are worn out, don't assume replacing them is your only option. There's an alternative: you can repaint them or hire a professional to reface them. This is far less expensive than buying and installing new cabinets. And, you can use the money you save for other dream kitchen upgrades like a backsplash, new countertops or new appliances.
You can also consider replacing — or removing — the cabinet doors. You could even remove parts of wall-mounted upper cabinets in favor of open shelving or more open countertop space. Here are more ways to remodel your kitchen cabinets
Read: "How much does cabinet refacing cost?"
Upgrade your kitchen countertops.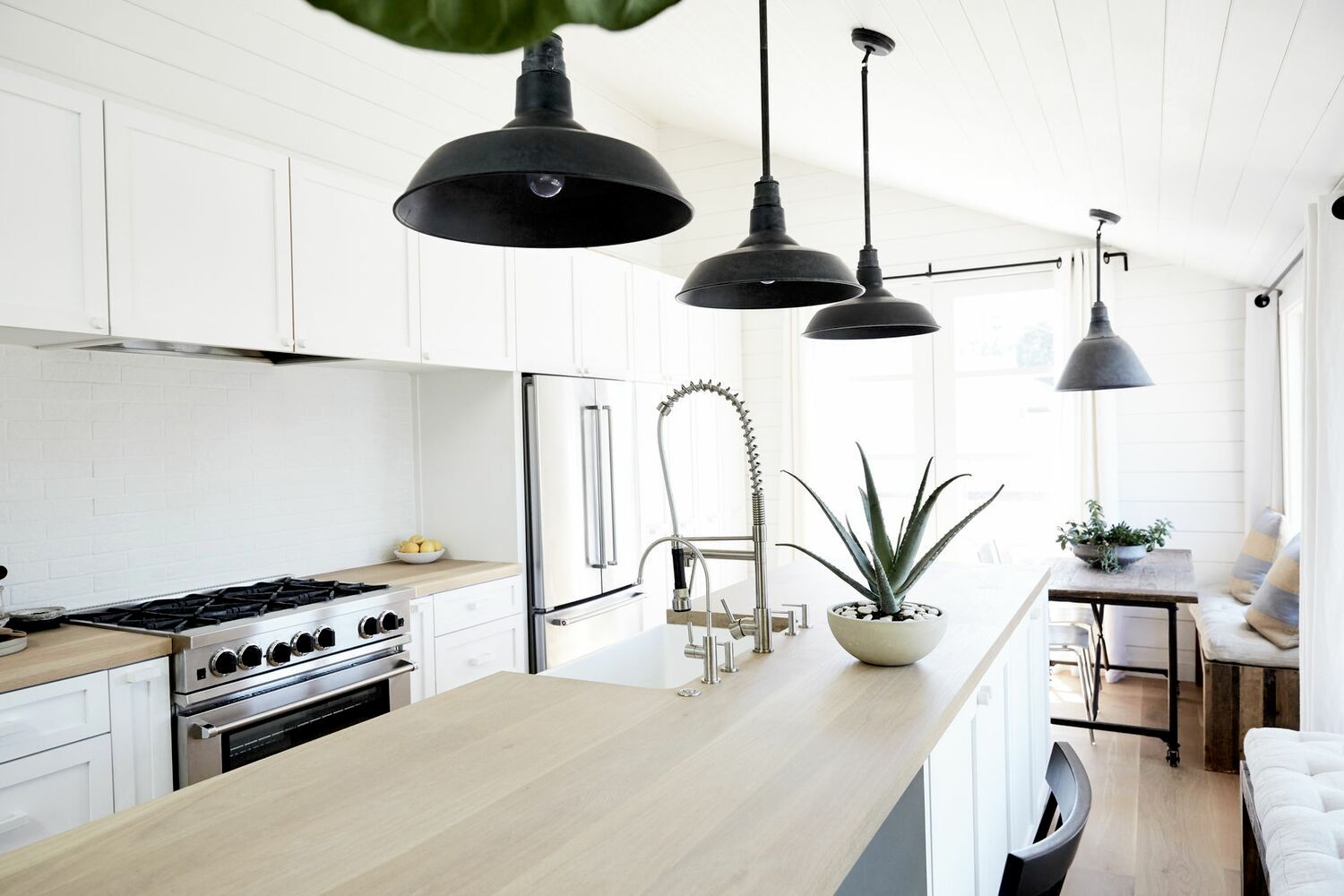 A kitchen remodeling project often includes updating your countertop and backsplash. It's best to choose the countertop first, with butcher block, quartz countertops and natural stone options like granite guiding your backsplash choice. A lighter color can make the most of natural light and make it feel like a brand-new kitchen.
Interior designers and kitchen design experts often say that the backsplash doesn't have to match the countertop. Instead, it should complement it in some way — whether it's a pop of color, intricate tile design or perhaps a contrasting element to the paint colors of your cabinets or stainless steel appliances.
You may find that you can comfortably DIY this part of your kitchen remodel project. However, moving and installing heavy countertops is a job best left to a countertop installation professional.
Read: "How much does it cost to install countertops?"
Overhaul your kitchen appliances.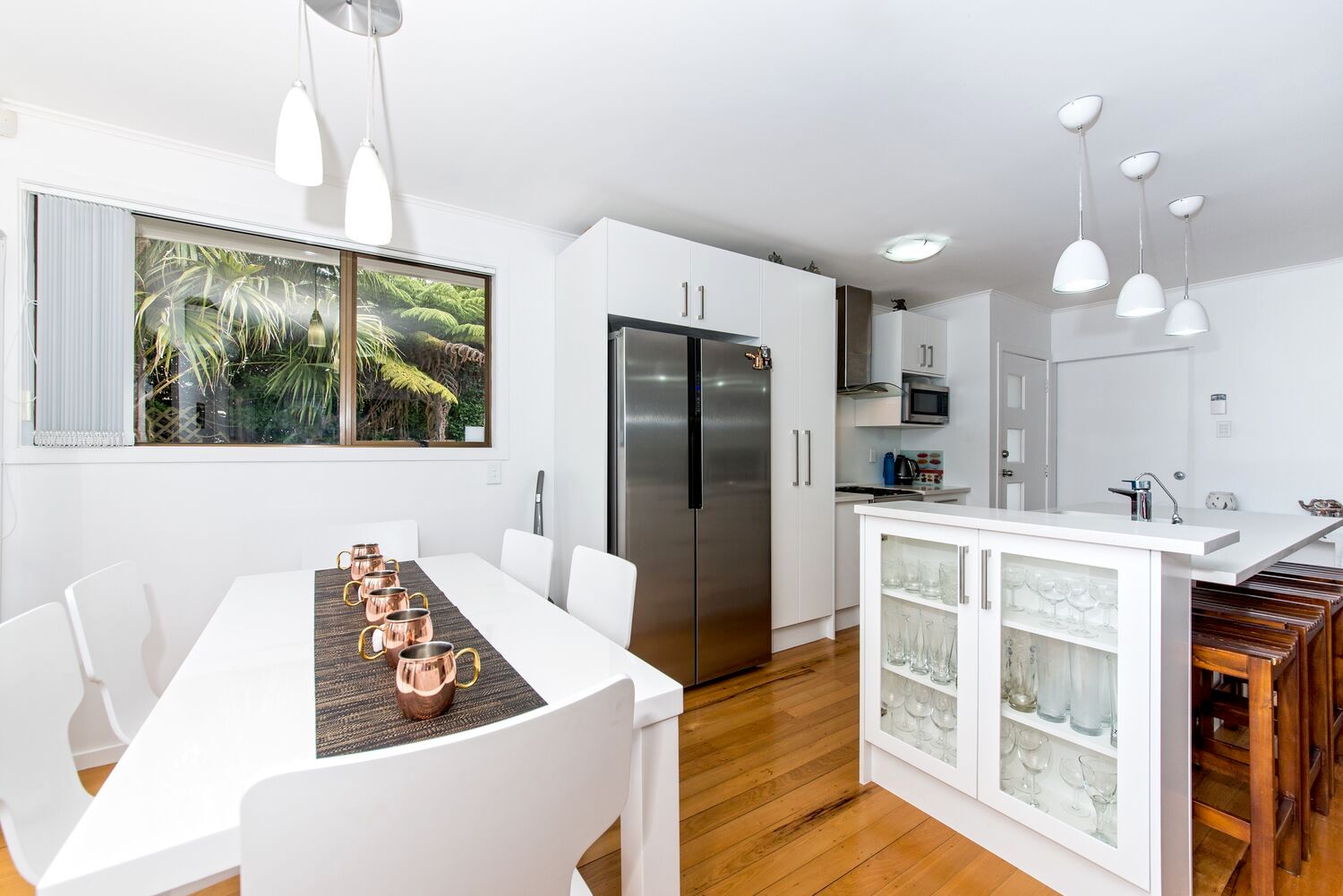 Whether it's replacing an old dishwasher or an outdated refrigerator, new appliances can add value and improve your kitchen's functionality.
Here are some ways you can transform your kitchen with a few appliances:
Dishwasher: Replace a plastic dishwasher with a more durable, stainless steel one. Look for fingerprint-resistant models.
Refrigerator: Get rid of a white, two-door refrigerator and install a French door fridge, a black stainless steel fridge or even a smart refrigerator that lets you stream music and helps you with meal planning.
Oven: If you have a single wall oven, talk to an appliance contractor about creating more space in your kitchen for a double oven.
Try to install new kitchen appliances that are energy-efficient (look for Energy Star appliances), modern and complement your kitchen cabinets, countertops, backsplash and flooring.
Read: "How much does appliance installation cost?"
Ideas to upgrade living spaces.
These are the spots you're using every day. Here are some renovation ideas to bring them to their highest potential.
Add color and texture to your walls.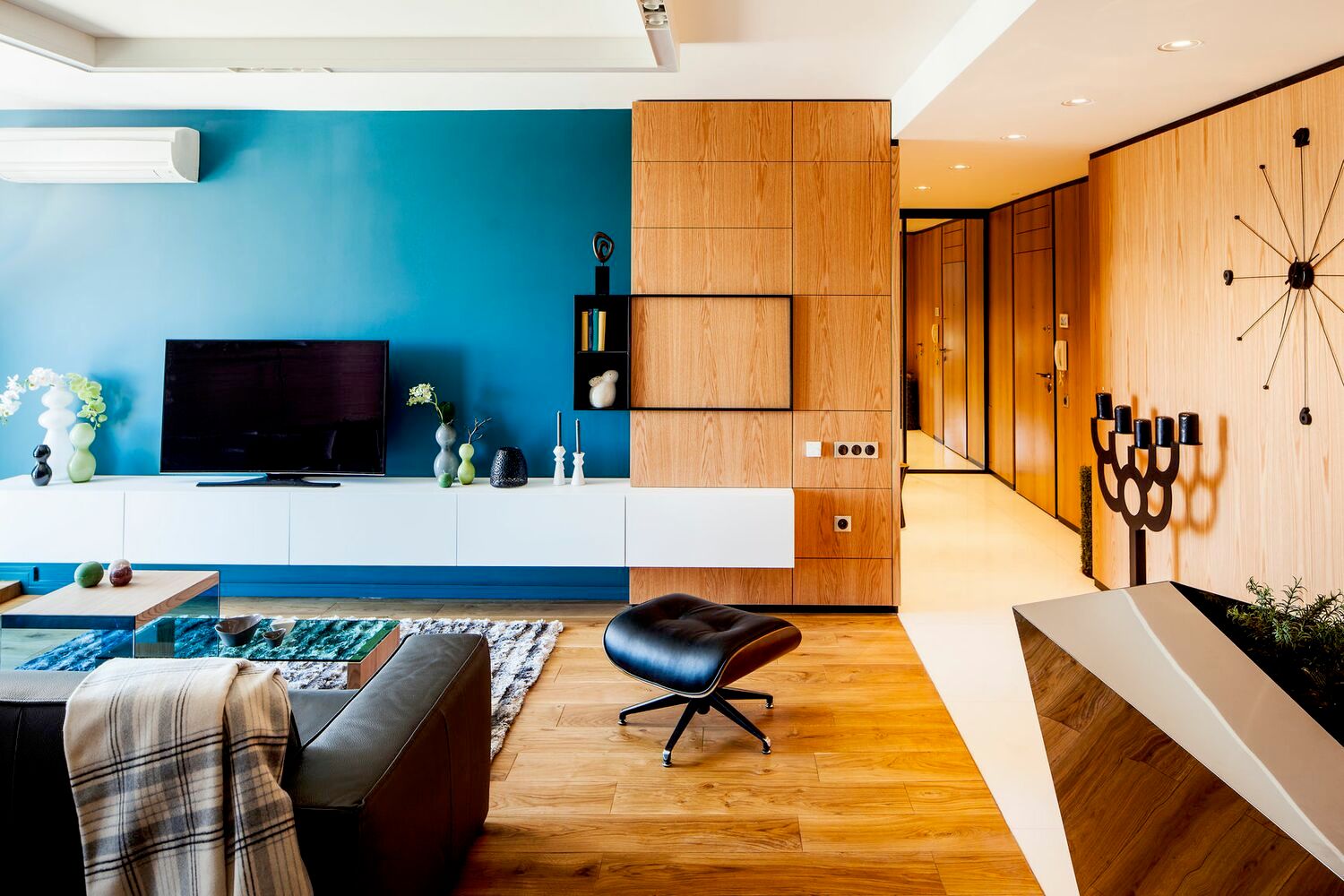 There's nothing wrong with white walls, but you can add a bit more personality to your home if you hire an interior painter to add some color to the walls in your entryway, bedroom, kitchen, living room or even your ceiling.
If you use bold or vibrant colors, consider turning your bright, white walls into a more muted color such as grey or beige. You can add a textured design to your wall, as well. For example, you can install wood panels, mirrors, tiles, marble slabs and more.
Just remember to coordinate your furniture, wall hangings, pillows and decor in the room to complement your newly remodeled walls.
Read: "How much does it cost to paint a room?"
Refinish your hardwood floors.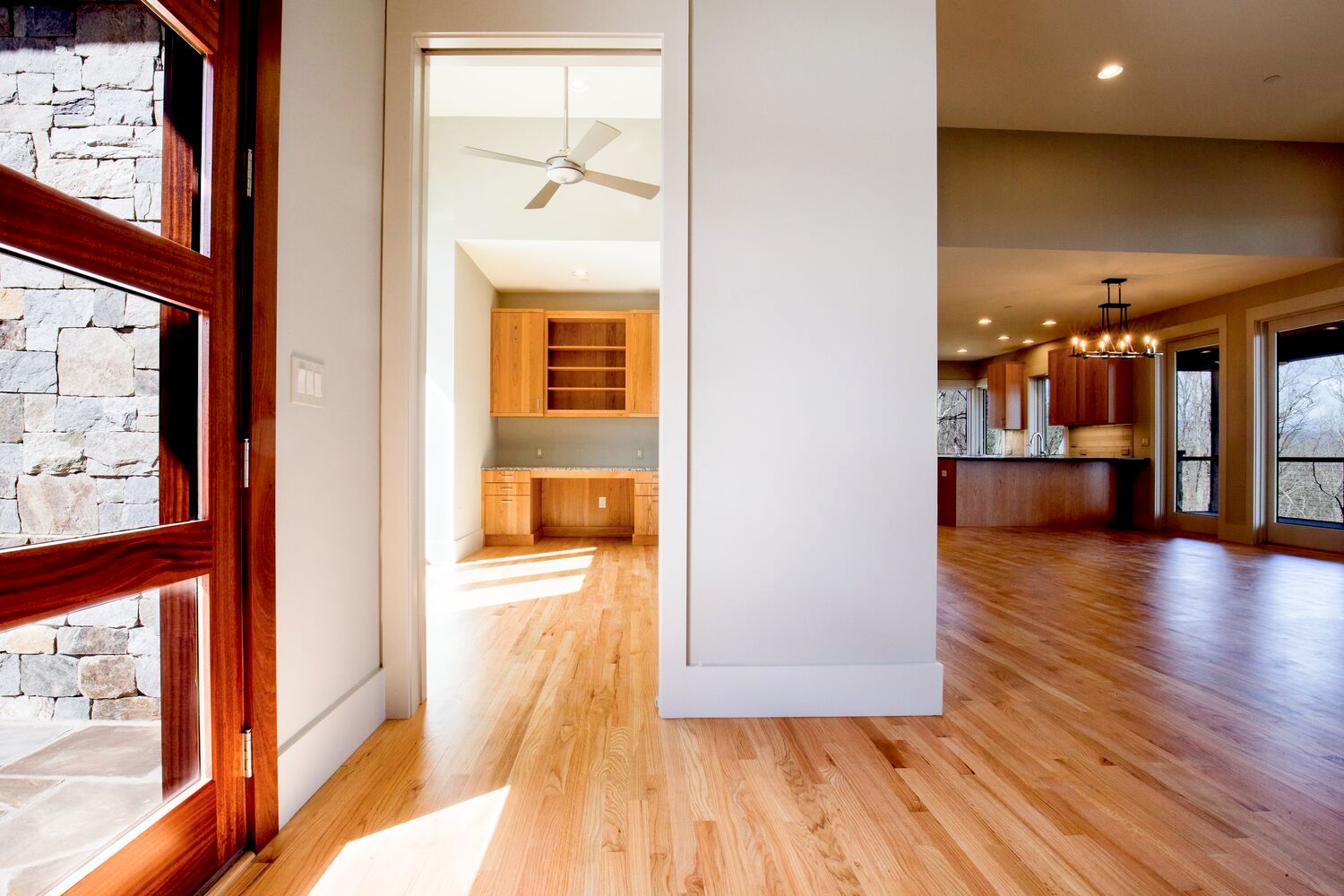 Home remodeling experts often emphasize installing new flooring, but it's much cheaper to make yours look like new again. And if you have solid hardwood floors, you're in luck — it can be sanded and refinished again and again to look new. Find a flooring contractor near you who can refinish your wood floors.
Read:"How much does hardwood floor refinishing cost?"
Lose an interior wall if you can.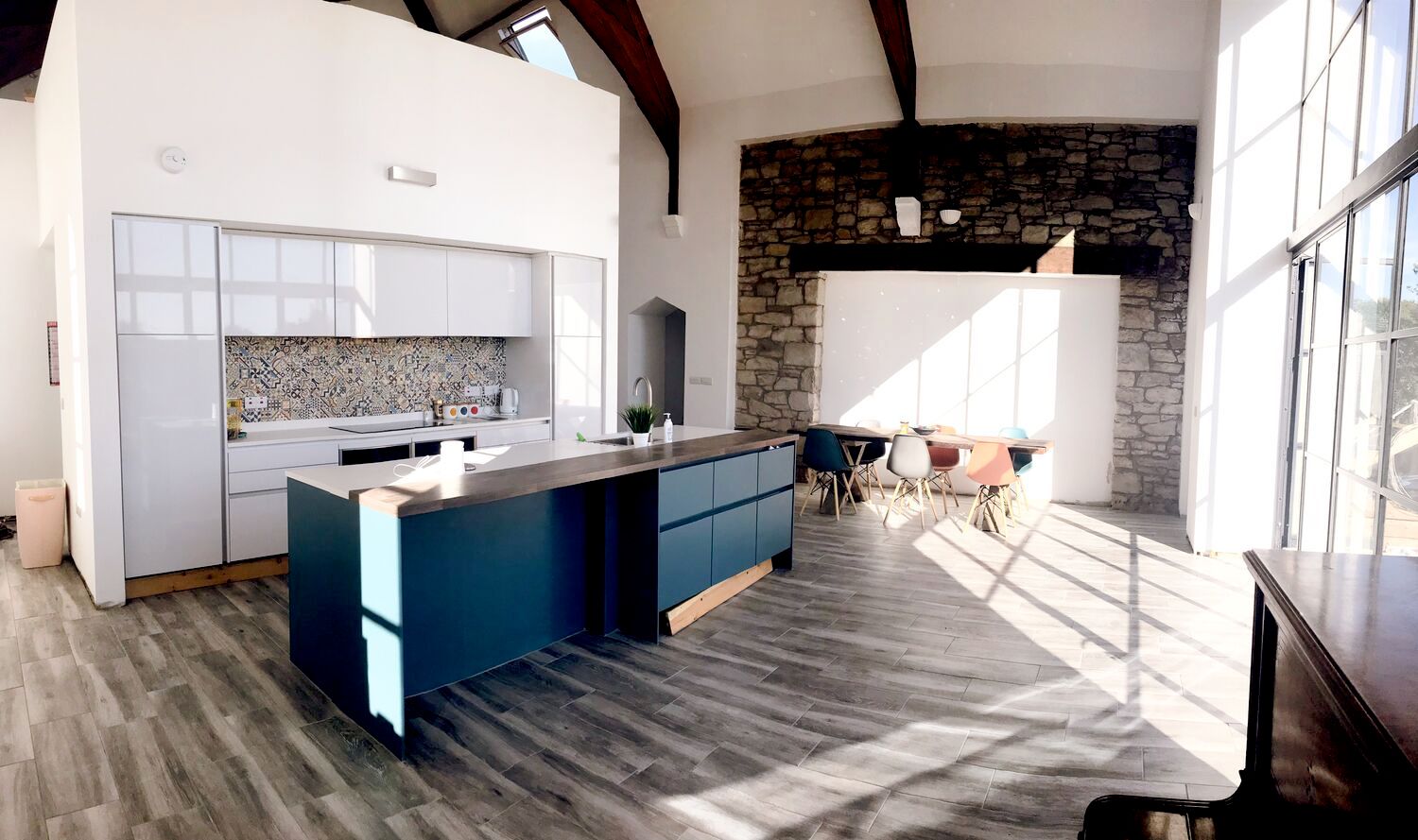 One modern home renovation trend is creating more space by removing unnecessary interior walls. This can make small homes appear bigger. By removing a wall, you can let more natural light into your house's center or create a more spacious bedroom, kitchen or other living space.
Consider removing walls separating stairways, dining rooms or the kitchen from the living room. It's difficult to determine whether a wall is load-bearing. If you have any doubts, hire a contractor.
Search local home remodelers and check prices.
Bathroom design ideas.
Bathroom styles have changed dramatically over the past decades — and you'll love what you can do with a few changes to colors, materials and layout. A lot goes into a luxury bath. The following remodeling ideas will help turn your bathroom into a comforting, clean space.
Choose neutral, clean colors.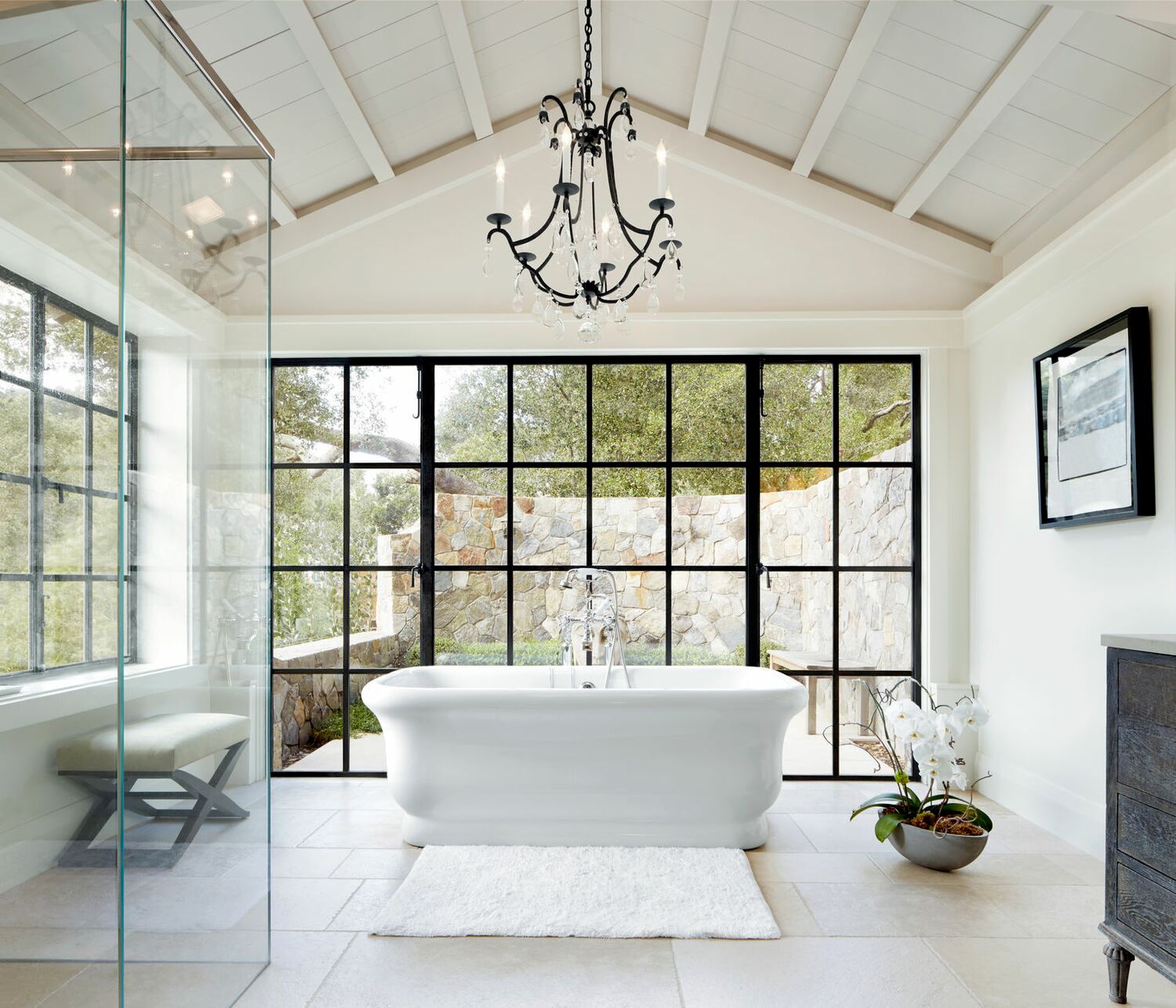 A bathroom remodel should incorporate crisp, clean colors. Gone are the days of carpeted and wooden bathroom floors. Today, homebuyers want to see light-colored ceramic or porcelain tile, high-quality vinyl and other impervious materials comprising a waterproof bathroom floor. For example, choose neutral or white tile walls to complement a stone tile marble floor.
If you crave darker elements in your bathroom, consider adding pops of warmth such as a barn door or natural wood window trim. Check out this article on how to avoid getting off-track in your bathroom remodel.
Read: "How much does a bathroom remodel cost?"
Install heated flooring.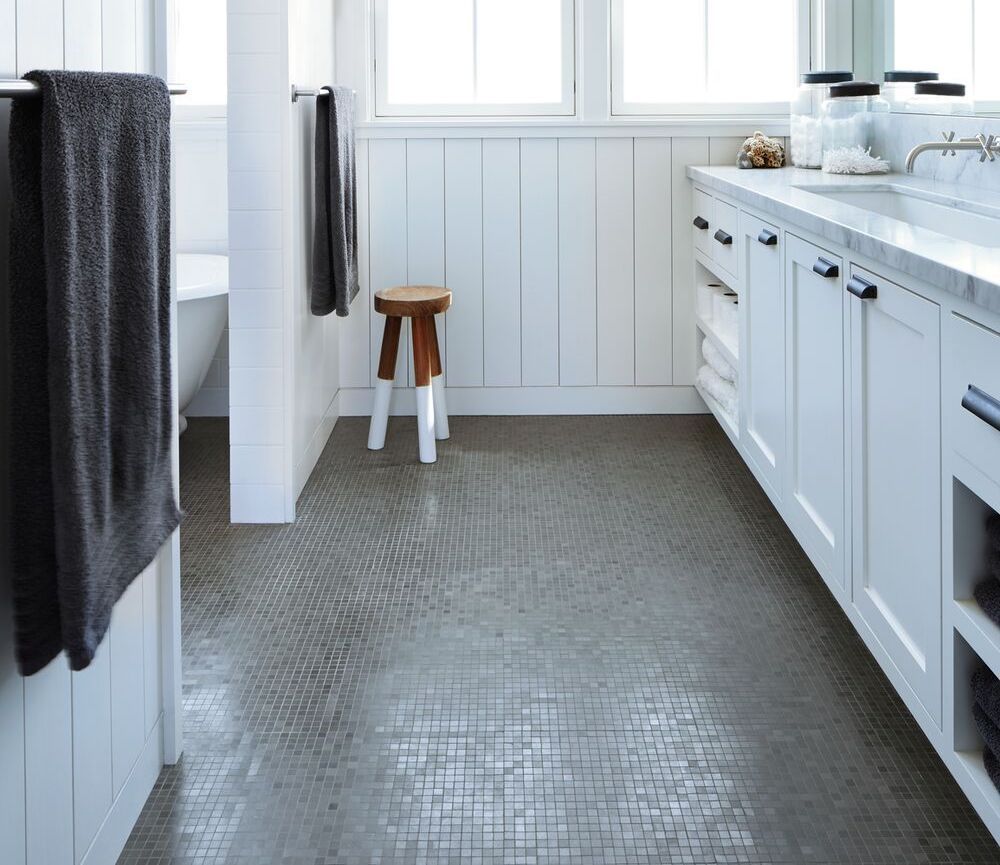 If your bathroom is drafty with unbearably cold floors, look into radiant heat flooring systems. These systems can warm your tile, engineered wood or laminate floors. The heat will also radiate throughout the bathroom from the ground up, giving you increased comfort and warmth. Plus, radiant heating is more efficient than baseboard heating and forced-air heating.
Read: "How much does radiant floor heating cost?"
Add a backsplash.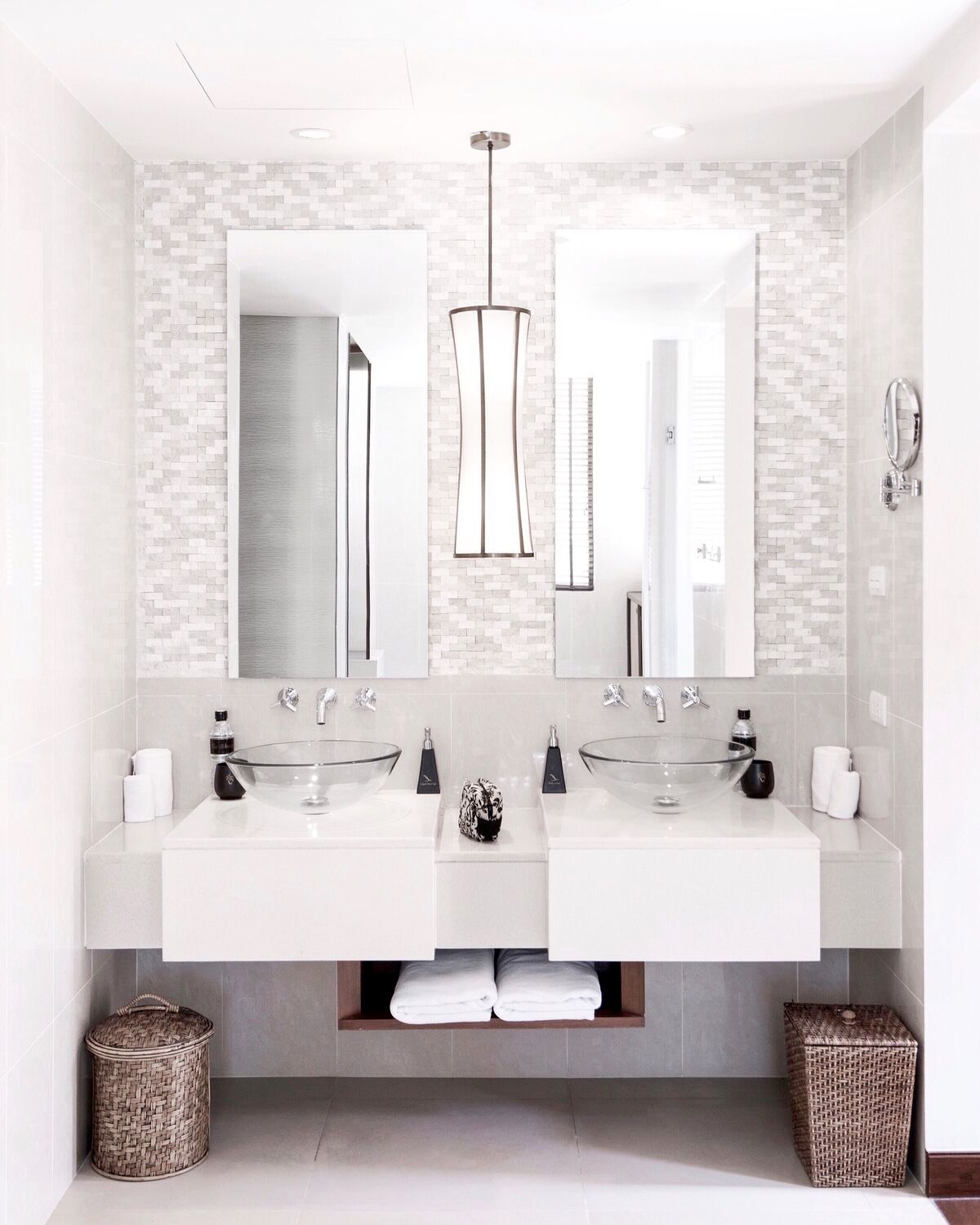 Who said backsplashes should only be installed in kitchens? Adding a backsplash to your bathroom behind the counter or vanity will not only help protect your walls from moisture, but it can also be a decorative element that gives your bathroom charm, character and elegance.
There are plenty of materials you can use. Here are a few tried-and-true ideas homeowners love:
Mosaic tiles
Subway tiles
Penny tiles
Marble
Granite
Quartz
Read: "How much does it cost to install a tile backsplash?"
Install a walk-in shower.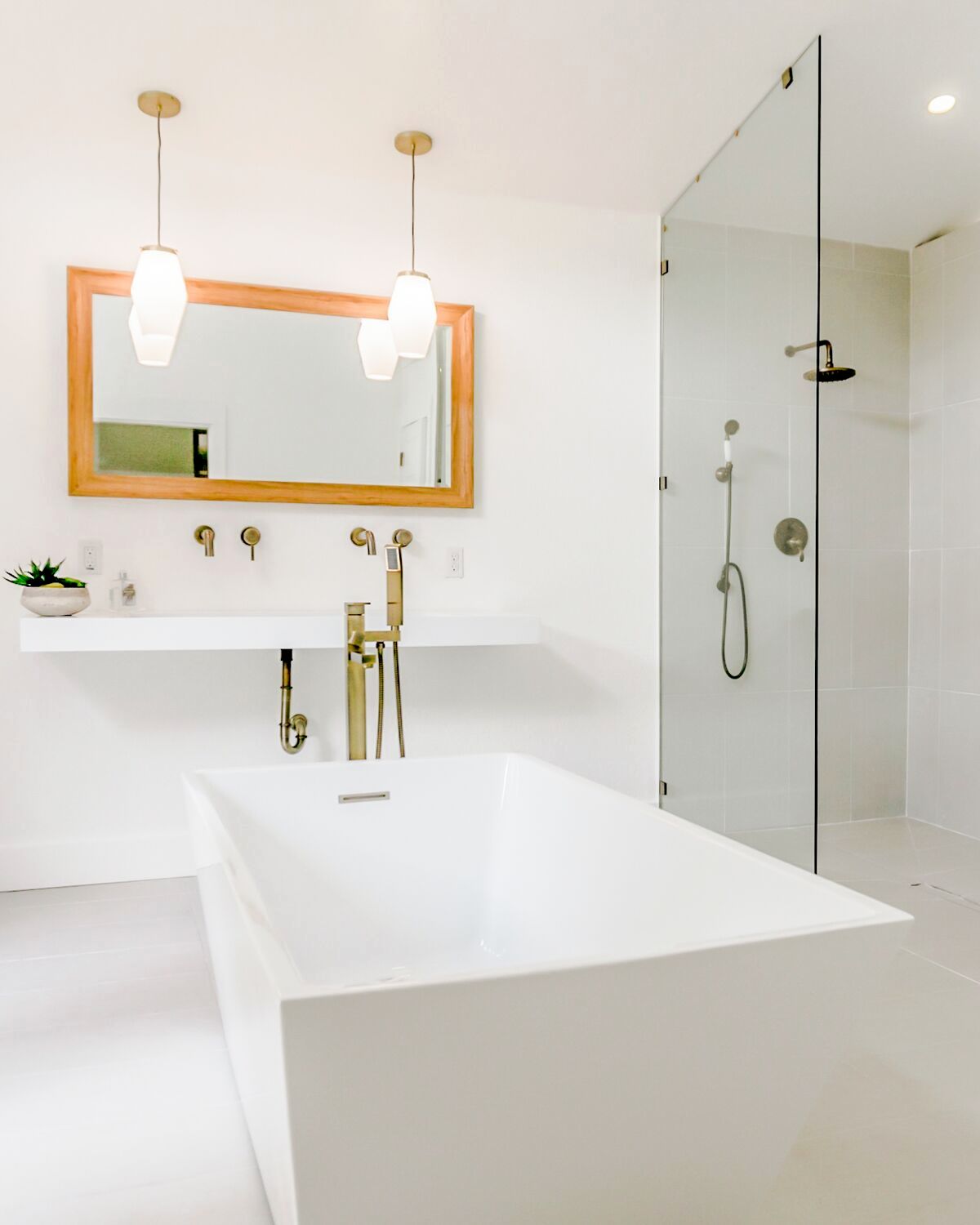 Your shower is a larger selling point than you may expect, and installing a walk-in shower is a great way to give your bathroom a makeover. Both contemporary and traditional bathroom designs often include a clear glass shower door, which makes the bathroom look more spacious.
For a clean, spa-like feel, tile your shower walls. You can also add recessed shelving for soaps and dimmable, recessed lights for a cozy atmosphere.
Upgrade your sink and tub.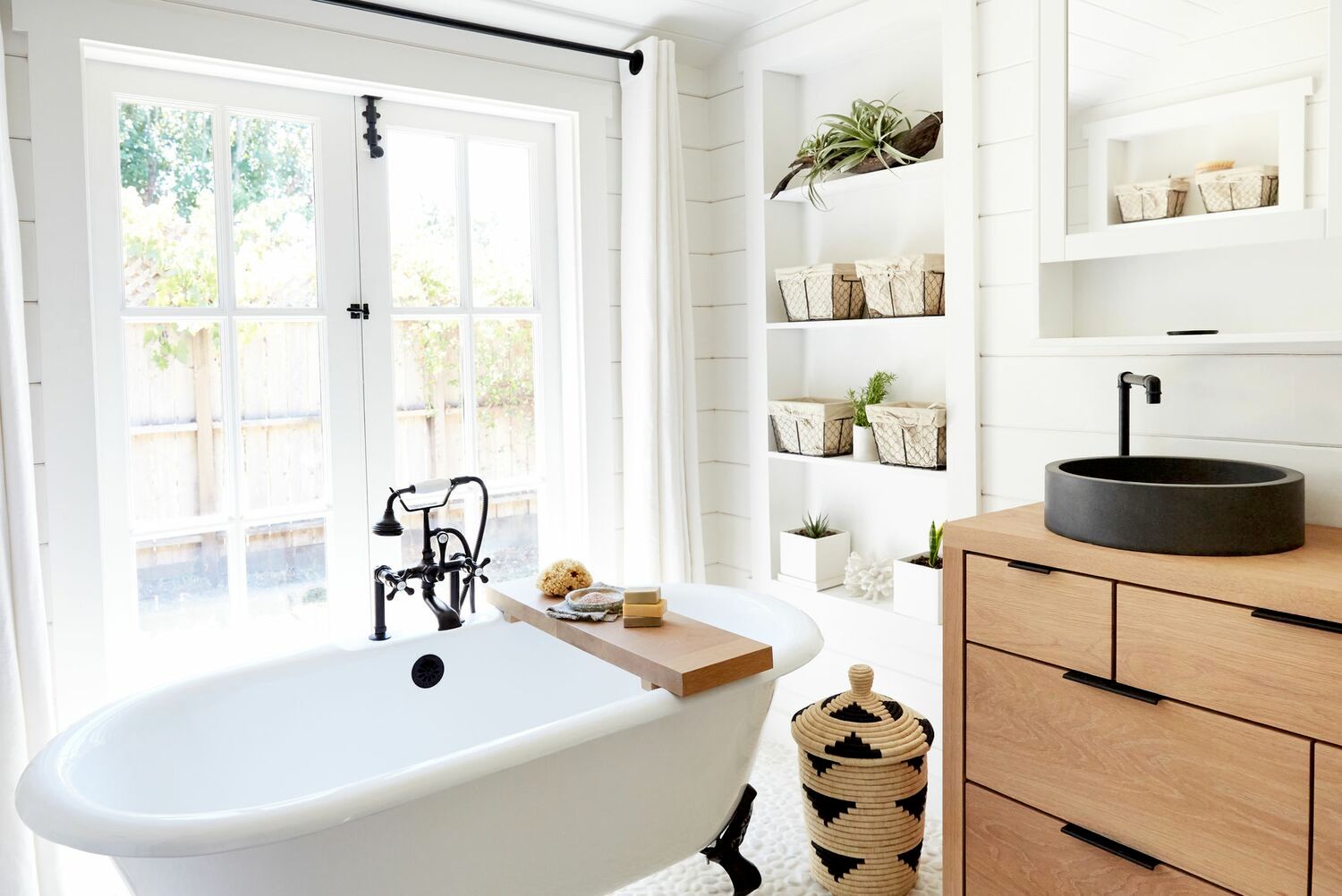 Treat your bathroom to a brand-new bathtub and sink. Clawfoot tubs are more traditional, and single slipper tubs can offer better back support (a bonus if you indulge in bubble baths while reading a good book). You can also add more features and accessories to your tub, like an air massage system or tub caddies to hold your wine or book.
Because of its vertical shape, pedestal sinks can free up space, making it a go-to option for small bathrooms. If you have a larger bathroom, consider installing a vessel sink that sits directly on your counter. Or, if you'd rather emphasize your bathroom counter's design, get an undermount sink.
Find a great home remodeler in your area.
Basement remodeling ideas.
If you have an unfinished basement, vow to finish it finally. Provided it's a livable space, finishing your basement is often a better (and cheaper) option than investing in room additions, as the plumbing and electrical circuits are already in place.
Here's how to turn a gloomy, concrete basement into a bright, usable space that adds significant value to your house.
Install moisture-resistant flooring.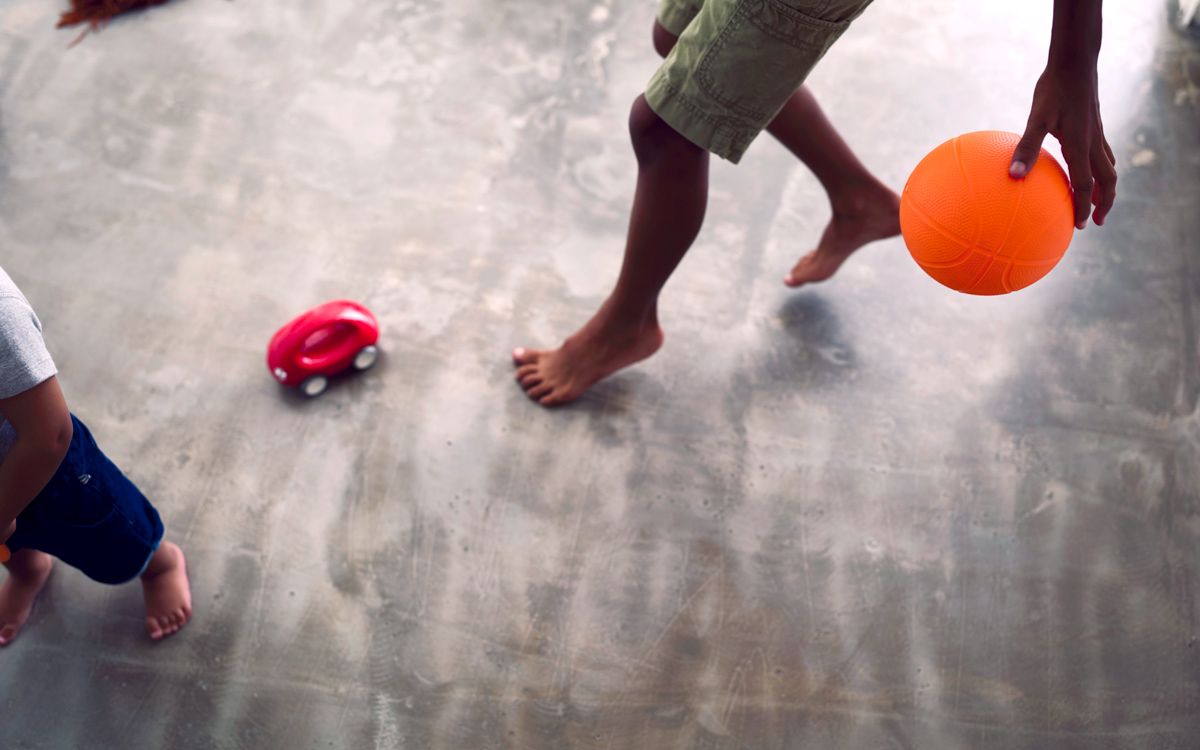 Because basements tend to be prone to moisture, choose a water-resistant basement flooring such as stained concrete, vinyl or even rubber mats. Rubber flooring can be your best bet if you plan to transform your basement into an in-home gym or play area for the kids. When in doubt, ask a top-rated flooring contractor to provide you with cost estimates to help you make a decision.
Read: "How much does flooring installation cost?"
Turn it into a home gym.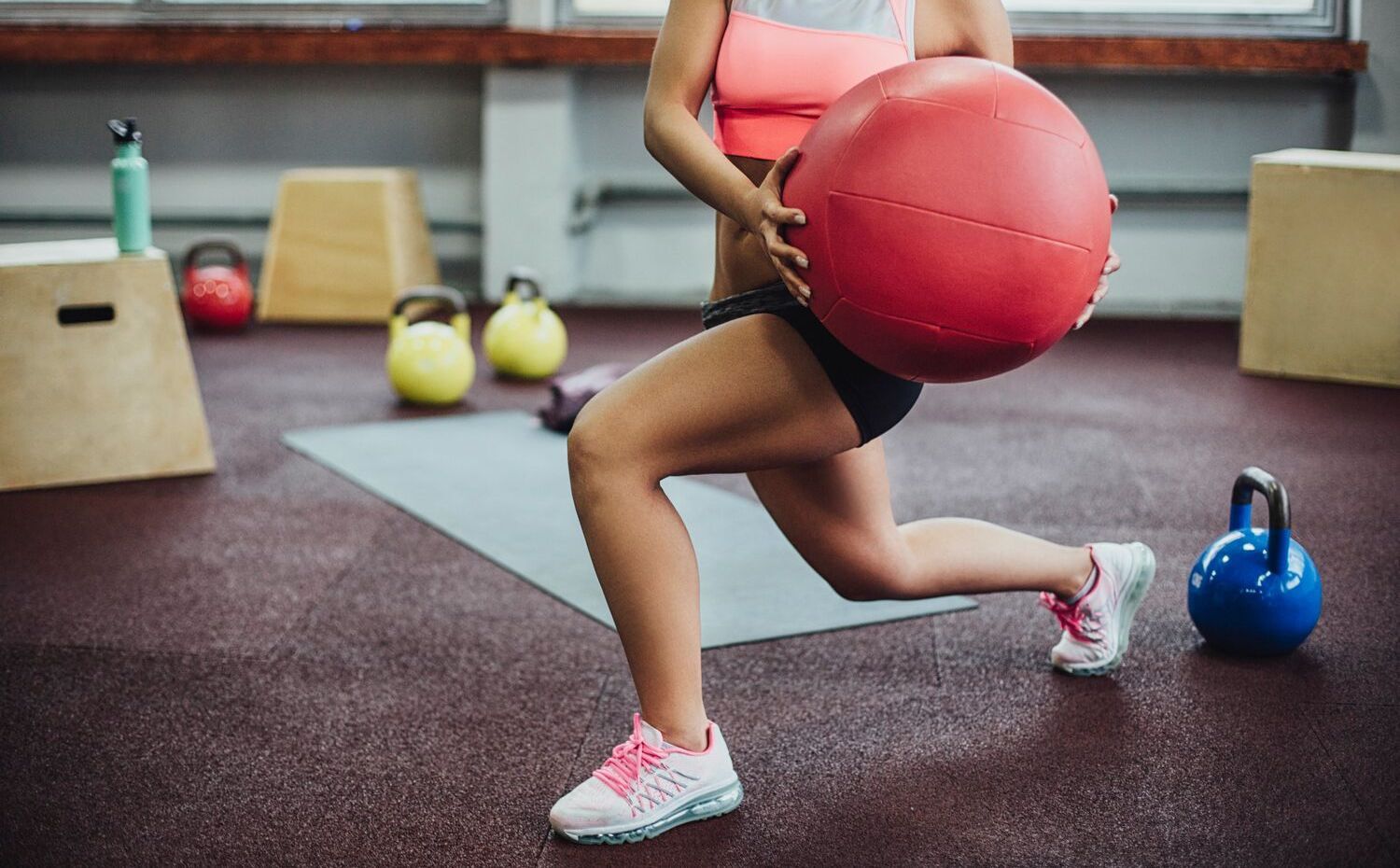 If you're not utilizing your basement but you enjoy working out, create a gym. Start by choosing your flooring (consider rubber flooring), install mirrors and assemble your treadmill, elliptical, weights, mats and other exercise equipment.
Don't exercise in a gloomy basement, though. Add recessed or pendant lighting, and brighten up your walls. Vibrant walls can help you stay energized, so consider painting your walls a bold color like blue, green, yellow or orange. Install a flat-screen TV to keep you occupied on the stationary bike or a few speakers so you can listen to high-energy music and stay motivated throughout your aerobics routine.
Finally, if you prefer to exercise in colder conditions, install a portable air conditioner, a window air conditioner or even a ceiling fan. And make sure your vents and ductwork are insulated and working correctly, too.
Turn it into a home theater.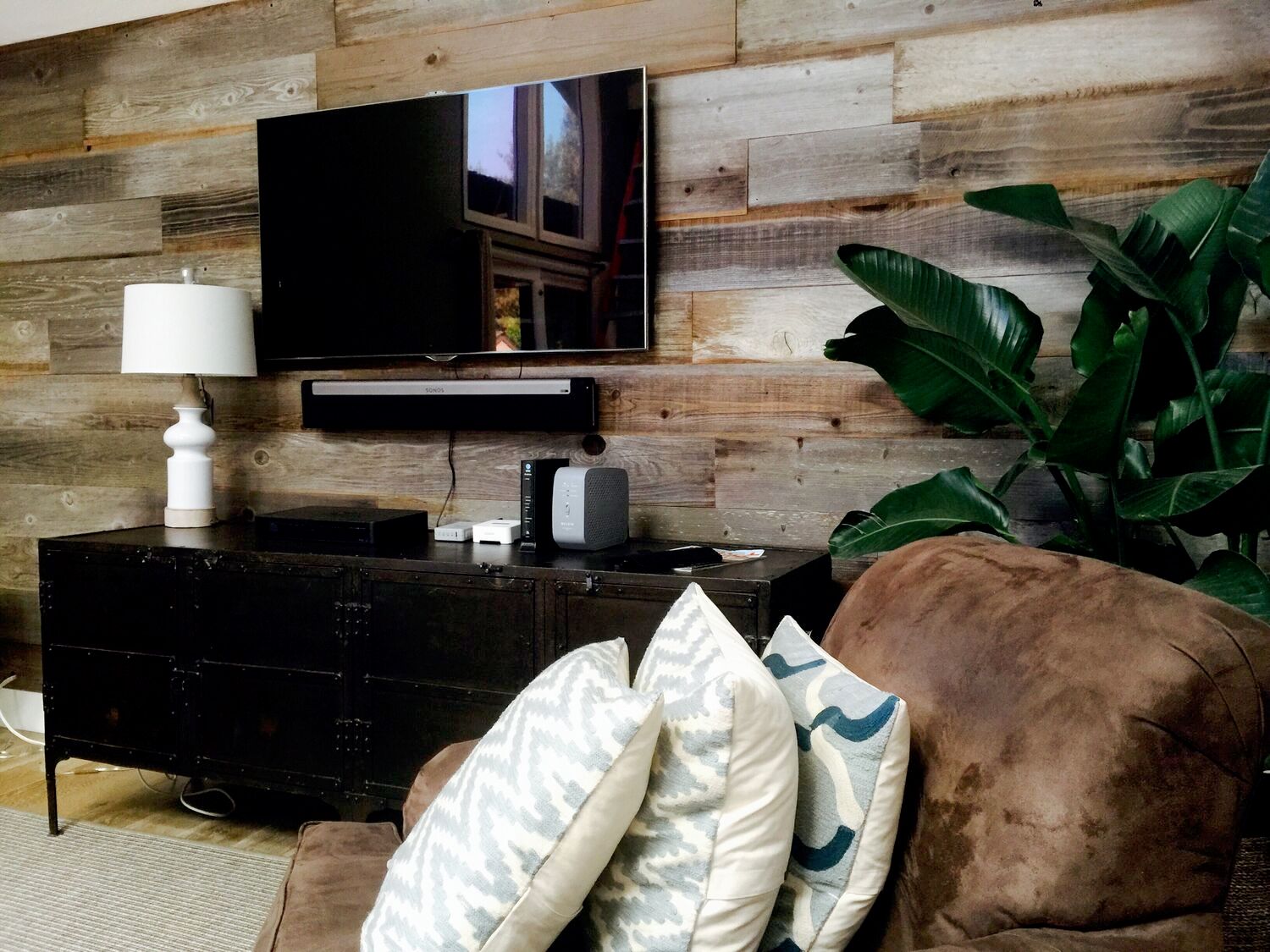 Ok, so maybe a gym isn't your thing. Instead of turning your basement into a workout haven, turn it into a den of relaxation and entertainment. Make it the place where you escape to listen to music, play games or watch a TV show, film or sporting event.
To create a home theater, first focus on improving your basement's ambiance, lighting and sound. For example, choose carpet flooring for better acoustics. When you're shopping for light fixtures, look into recessed lighting, wall sconces and cove lighting. And to provide a theater-like atmosphere, consider sticking to dark and neutral colors for your walls and decor, and adding cushy, reclining chairs and couches.
Shop for a flat-screen TV and a home theater system. Then, hire a pro to mount the TV and set up your speakers, receiver, surge protector and other components. Depending on how much space you have in your basement, you can also bring in a pool table or even build a bar area.
Find a top-rated home remodeler near you.
Your home is a major investment. If you want to grow that investment, commit to a few home remodeling projects this year, and use Thumbtack to look up home remodeling costs and find the best home remodeling professionals for each one.