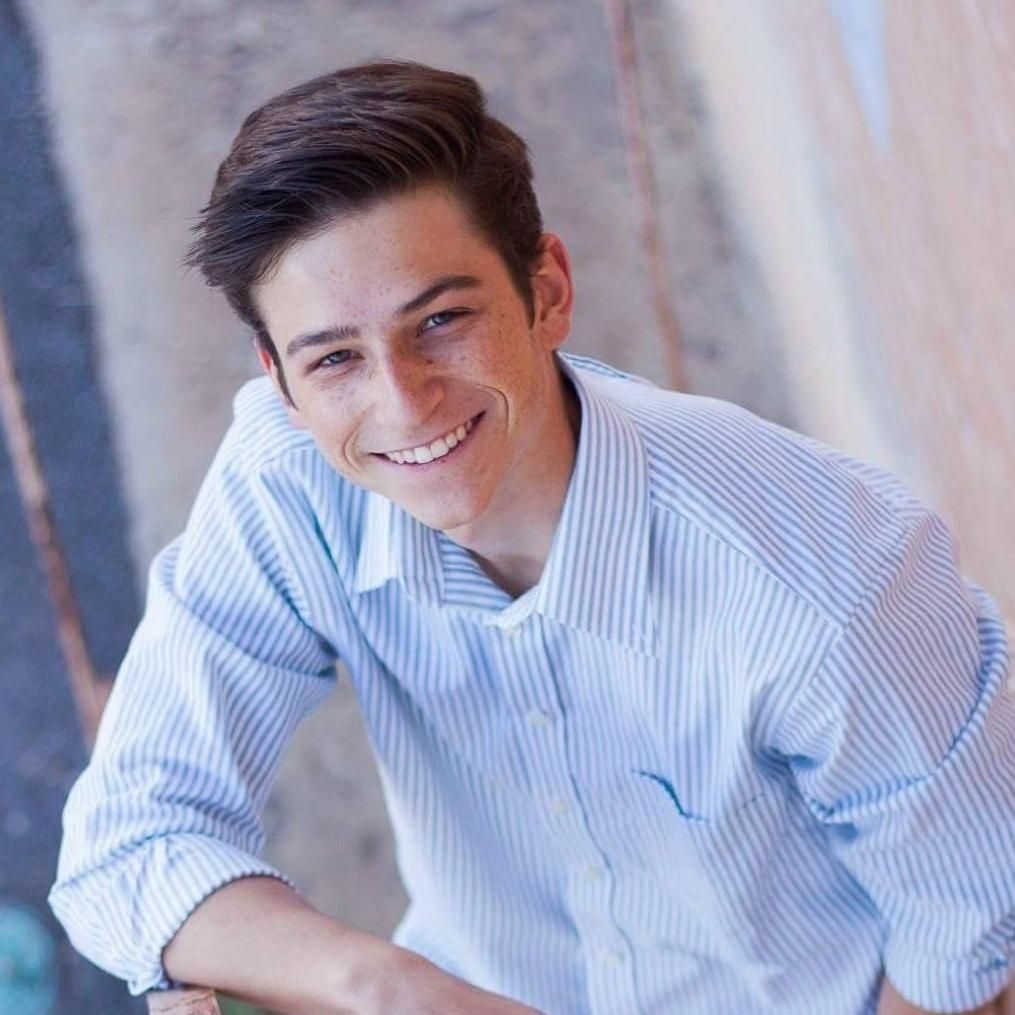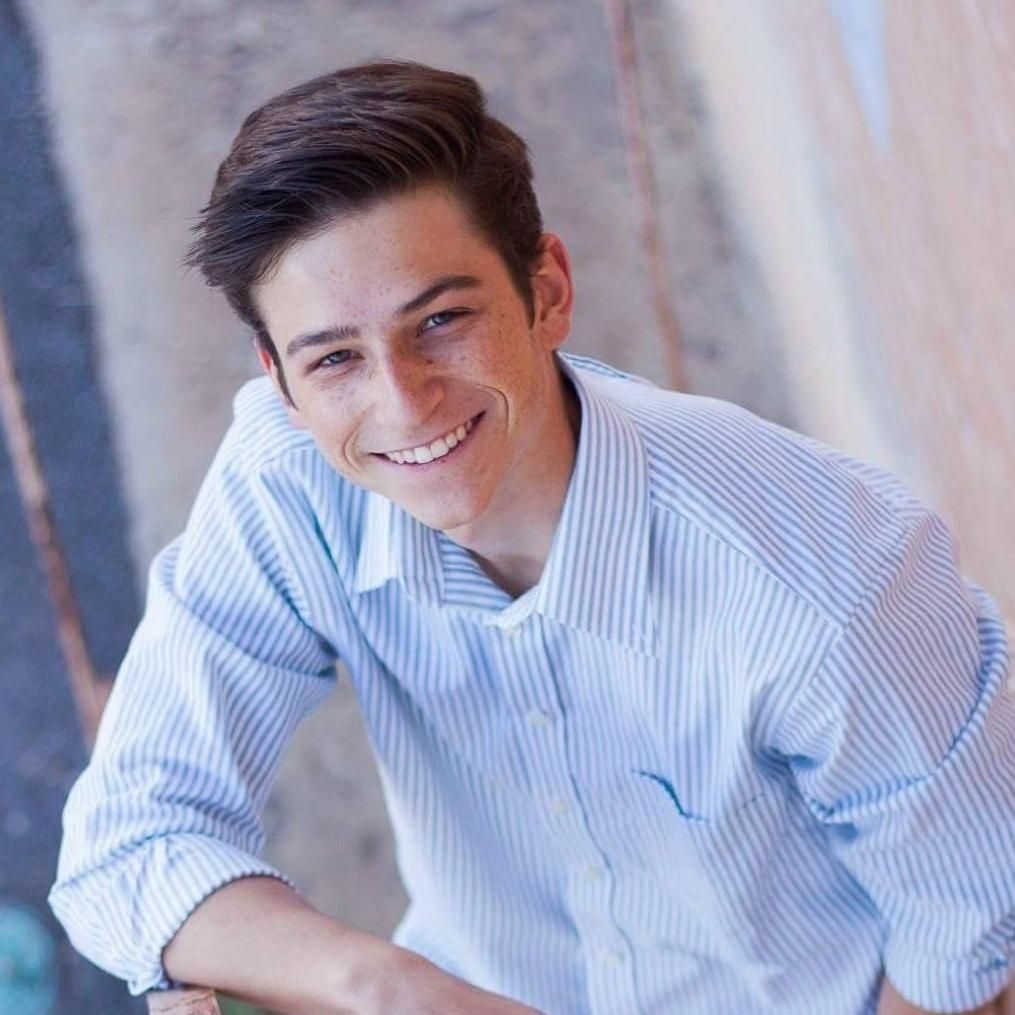 Introduction:
My name is Chance Herriage and I am the owner of Homeer At the age of 23 many of my clients have been surprised when they see the level of home cleaning service my team members and I pride ourselves of delivering. Hopefully, I start to look sooner but one thing I don't have to hope for is that we starting do great soon. We've aimed to deliver a 10/10 experience since the day we opened. In my life I've had the extreme privilege to be surrounded by amazing members of my community and it has become my mission to give back to my community. To do that I have built amazing teams comprised of our community members to take care of all of your home cleaning needs and leave you without any cleaning that needs to be done. Neither I or any team member of mine will ever try to trick you with fancy sales tactics, big contract sales or hit you with nasty secret fees. Every booking is priced based on the number of bedrooms, bathrooms, package and frequency and comes with a satisfaction guarantee. So you don't have to wait for a team member to come give you a quote or worry about sudden price changes. With a Homeer home cleaning you can save more than four hours a week. That is over two hundred hours a year that you get back all because you don't have to worry about the cleaning any longer. Being real members of our community is not where we stop in taking our level of service on step higher though... Our online booking forms allow you to know exactly what you will be getting, as well as choosing the exact services that you want to be done. There is no guesswork or sudden price increases ever. You can pretty much summarize our home cleaning services into: • An incredibly simple and transparent booking process so that you can stop worrying about the chores faster and with less worry. • A 100% Satisfaction Guarantee on every single booking so that you never have to worry about not being happy with it. • A team of local people that care about their community. We all share the same mission to give you a more stress-free life. • We can currently offer next-day availability as we have managed to find amazing members of our community with ease (because they want to be a part of Homeer, we don't have to go searching). We genuinely care and that brings amazing team members that want to help in every way they can. It is our mission to make the world that we are a part of more beautiful and pleasing. Not only for the team members or clients but for every member of your community. I cannot wait for you to see the impact having a Homeer cleaning service!
Reviews
Read reviews that mention:
---
I was extremely happy with the service. She called and showed up on time. The work performed was well worth the money. My house was
clean
and smelled great. The wife was happy when she got home. Thank you Homeer!!!
Homeer of Central Texas's reply
That's what we're here for! Thanks for the wonderful review :)
They promptly arrived in a cheerful mood, introduced themselves and got straight to work. I came home to a beautiful,
clean
house! It was emotional (tearful) relief.
Homeer of Central Texas's reply
So glad to hear that you enjoyed your cleaning, Laura! We're looking forward to making sure you have that same feeling every time you come home after one of our cleanings! - Mason
Homeer,I decided to get my Mom someone to
clean
for her in her home in Lubbock (I live in Houston), so I googled
cleaning
services & I chose Homeer.My Mom is so excited about this service, she thinks they are great!!!She said, not only does Kristi (her
cleaning
person) do a wonderful job
cleaning
, she is the sweetest, kindest & personable young woman ever!!!Homeer Rules, but only because of the super people they hire!Best thing Ive done for my Mom, she says!!!
Homeer of Central Texas's reply
Thank you so much for the amazing review! We couldn't agree more that it's our team that makes up special, but it's always awesome hearing the same thing and knowing that your moms experience was so great it's travelled through the grapevine. Thanks again! - Chance
Kailynn did an excellent job of
cleaning
my home! The baseboards were spotless and the floors looked amazing! Its so nice to come home to a
clean
home after a long week. I would highly recommend this company.
Homeer of Central Texas's reply
Thank you for the wonderful review Kelsi! It's so amazing to hear such wonderful feedback on Kailynn; I will definitely pass this on to you her. - Chance
I could not be happier about my experience with Homeer and especially my
cleaning
team! The booking, payment and communication is wonderful and so easy. The
cleaning
team I have (K&K) is absolutely incredible! They are always on time. They treat my home like its theirs, work hard every minute they are here and the attention to detail is wonderful. They go above and beyond to ensure I am not just satisfied but blown away and they are both so kind! I would recommend Homeer to anyone!
Homeer of Central Texas's reply
Thank you for the great review Ash! I like the name "K&K", that's a catchy name haha! It's always a pleasure to deliver that level of service, but to hear this kind of feedback lets us know we are doing things right! Thank you again :) - Chance
Credentials
Background Check
Chance Herriage
FAQs
What should the customer know about your pricing (e.g., discounts, fees)?

When booking with Homeer you get the benefit of peace-and-mind when scheduling your home cleaning service. Because at Homeer all of our prices are flat-rate, come with frequency discounts, only change when you request changes to the booking and will always come with our satisfaction guarantee. Booking you can immediately know the absolute final price with not even a cent of change on your end. No more hoping that your home cleaning provider doesn't change the price when they actually show up... We offer recurring discounts for all services, but also have discounts for the members of the community that are working on a tighter budget. Along with regularly running community discounts we also bring the benefits that we will never charge you any absurd fees. You don't have to worry about a cancellation fee, rescheduling fee, anything. There are no hidden fees and when we say the final price, it really is the final price. When you are so in love with our services that you tell your friends and family about our services we can give you a referral code so that you can earn credit that can be used on your upcoming cleanings!

What is your typical process for working with a new customer?

When you book a home cleaning service online Homeer, we will immediately get to action on having our team prepared for your booking. At this time we will go through and confirm the information that you submit on the form and if we have any questions we will reach out! You don't have to do anything else. You don't have to clean up before your team comes, you don't have to buy any more cleaning supplies and most importantly you don't have to clean up the messes between bookings. That is precisely what we are coming to do at your home cleaning booking. When calling us to book we will make the process just as quick as it would be online. We want to ensure that you do not waste your time being on the phone when you could be spending time with your loved ones or working. Regardless of the booking platform, we will: • Send text messages with appointment reminders • Provide a stunning and satisfaction guaranteed clean • Be here for you when an emergency comes up and you need a clean ASAP When the time of your booking comes your cleaning team will ask for a walkthrough of the home to become familiar with your cleaning needs and ask questions that they may have while you are still in speaking distance. With the walkthrough completed your cleaning team will start in the back of the house and work their way to the front as they put the finishing touches on each area of your home. Once your booking has been completed and given you some time to make sure everything is perfect we will reach out to make sure that everything truly was perfect. We have our satisfaction guarantee so that you can get a perfect booking, not just one that you are kind of happy with. At Homeer we truly want you to get a perfect booking.

What education and/or training do you have that relates to your work?

At Homeer every cleaner has gone through a rigorous training and vetting process to ensure that we continue to offer incredibly quality cleaning every time. Under no circumstance is a cleaner sent to your home without the proper training to make sure that the cleaning can be done perfectly. Given during training is our Training Handbook that walks each team member through every single aspect of the checklists that we offer. Never will your team member not have the answers to what you've requested and we will always make sure that you get the best possible booking you can. Not just for the price, but anywhere in Lubbock. How did you get started doing this type of work? As a kid, I knew I was different, but I never took the opportunity to determine what was making me different. Instead of taking my entire life to figure it out, I've crammed the journey and the lessons that came with that adventure into the last five years of my life. The day I turned sixteen I got my first truck and then the very next day, I started my first business. A lawn care "business" that would prove to show me the pains that come with physical labor and management. I put the word business in quotes because it truly was not. It was just a mosh-posh of guys wanting to help their community without having any idea of what we were doing. Ignoring that though… This was a business that gave me an insight into the lives of my community members. A business that immediately quantified my hourly worth. A business that immediately showed me the assistance people in my community needed. A business that gave me an outlet for my desire to leave a lasting impression on the people in my life. Through the exhausting first months of building my lawn care business, I learned the importance of personal mental health, how to learn the things I needed to, and more importantly how to make the decisions that will alter my life for the foreseeable future without worries of having regret. Months in the future my lawn care business proved to be only as scalable as the man-power I had available. It was not a great business to have started for my first one. But, it did teach me the aspects of local business ownership, growth, and death. I continued to grow as a person, experiment, and learn how to make the best business I could while I was counting down the days towards leaving for college at Texas Tech University. I left for college, joined a fraternity, and was introduced to many problems in society that I was previously blind to. I could now see the pain that every single society member feels. Ranging from the elderly to the college students, all the way down to five and six-year-olds. The anxiety. The stress. The drive to succeed. The desire to focus on what makes them truly joyous. To me, it was all so clear why the issues were issues. But, being young in a place of seniority I couldn't make the impact that I wanted. With a few months of questioning who I was, talking to the people I trusted in my life, hitting the books, and attempting to talk to anyone I could; my efforts were endless as well as fruitful. I ducked my head down and started working on my next business. It was an attempt at a clothing company that was backed by the desire to have an easy and profitable business. It wasn't filled with passion. Instead, it was filled with greed and ignorance. It failed painfully and expensively and I learned I needed a partner that compliments my abilities. Failures are your best opportunity for growth though... I knew I wasn't giving up on my dream yet. With such a spectacular failing I knew that my next thing would be another focus on the community members that have touched my life. In the few experiences of failure I had gone through I had become a strong believer in the idea that you truly have to believe in your business mission or your audience will be able to tell that you don't. And I wholeheartedly believe that my community deserves everything they want. Knowing that in my heart has made some parts of deciding my path for the future easy. Getting through those challenges hasn't been any easier, but deciding what path to take has. I had also learned I needed an industry with higher profit margins and that is built upon genuinely helping people. Making money wasn't everything to me, but being able to support a business to deliver my mission at the quality I have always strived for, was. So, I started Lubbock Maids. After 4 years of building Lubbock Maids we then took the step to expand out of Lubbock, Texas an into the other communities that I love to call my place. With that, we rebranded to become Homeer and modernize the home cleaning industry to give you the level of service you deserve.