Start with a thorough property cleanup.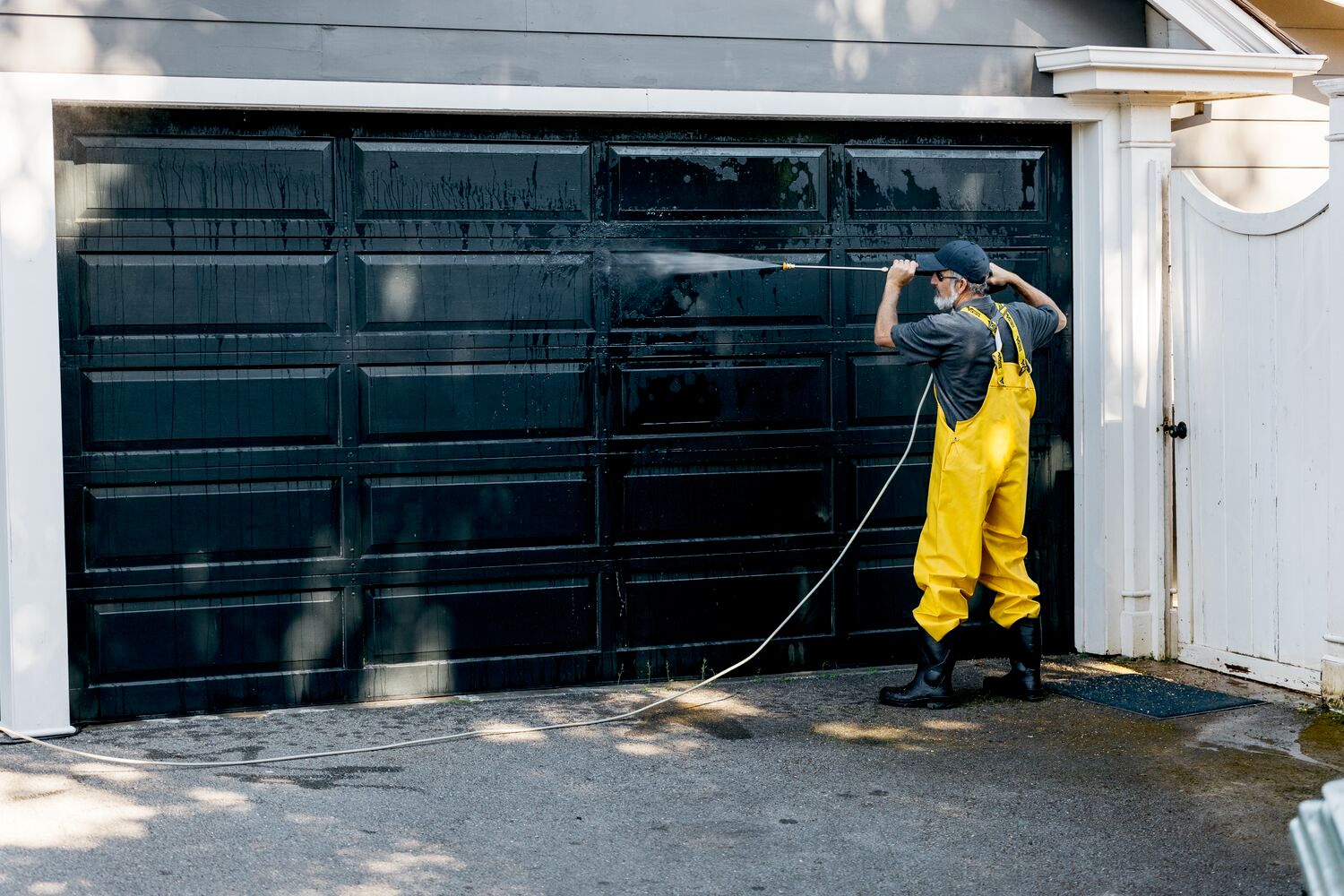 One quick way to boost your home's curb appeal overnight is to clean up your property. It's easy for clutter to accumulate on porches, by sheds, around the garage and even in your front yard. A thorough property cleanup can ensure that your property looks inviting and clean.
Complete the following tasks:
Declutter your front yard, including getting rid of old decor and lawn ornaments that need replacing.
Put away unsightly items that are leaning up against sheds, garages or porches.
Put away any leftover flower pots and planters.
Hire a pressure washer to rid your driveway, garage door, deck or porch of stubborn dirt and grime.
Finish any raking or other lawn maintenance leftover from the fall. For fast cleanup, hire a lawn care professional near you.
Get in the holiday spirit.
The winter season spans over a variety of holidays significant to various cultures. Getting creative with outdoor seasonal decor can help make your entire property more attractive. For example, spruce up your porch by adding a snowy wreath or decorate your front yard plants with ornaments, lights, acorns or bows.
Think outside the box this year with your seasonal decor, but start with a plan. Sometimes, people buy holiday and winter decor in a hodgepodge approach. Take the time to map out your front yard, walkway and driveway, creating a cohesive plan for decor. Then, buy new decorations (or make your own) to create a stunning winter landscape. You can focus on a holiday theme or choose winter decor that will last the entire season.
Once you've decided on the lights, wreaths and other winter decorations, hire a Christmas decorator or holiday lighting installation professional to help you decorate your home.
Invest in winter landscaping and plants.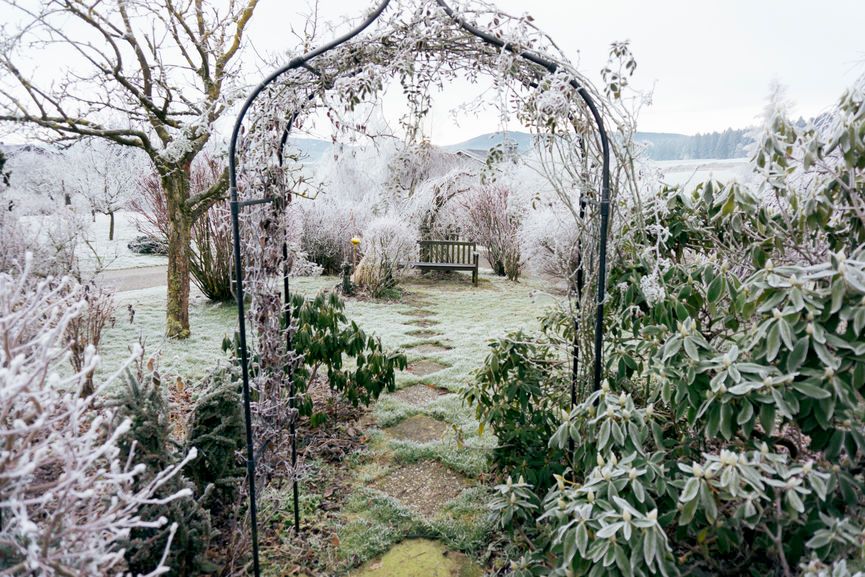 New landscaping doesn't have to be a spring or summer project. Winter is also a great time to improve your property's value by upgrading the landscaping with winter plants, evergreens and other beautiful features. For example, consider adding evergreen holly, barberries, boxwoods and shrubbery that offers year-round foliage.
To start, find out what your neighbors are doing with their yard. This can help you see what works in your area and what plants will do well in your climate, especially during the winter months. Additionally, new landscaping ideas can be one simple Pinterest search away. Creating a Pinterest board to pin any images you like can help you hone in on the right fit for your yard.
Work with a landscaping professional who can help you create a cohesive plan for the entire property. You can also ask a professional if there are steps you can take to protect your current plants. For example, you may want to add mulch to help protect them from freezing temperatures and promote growth.
Trim your trees and shrubs.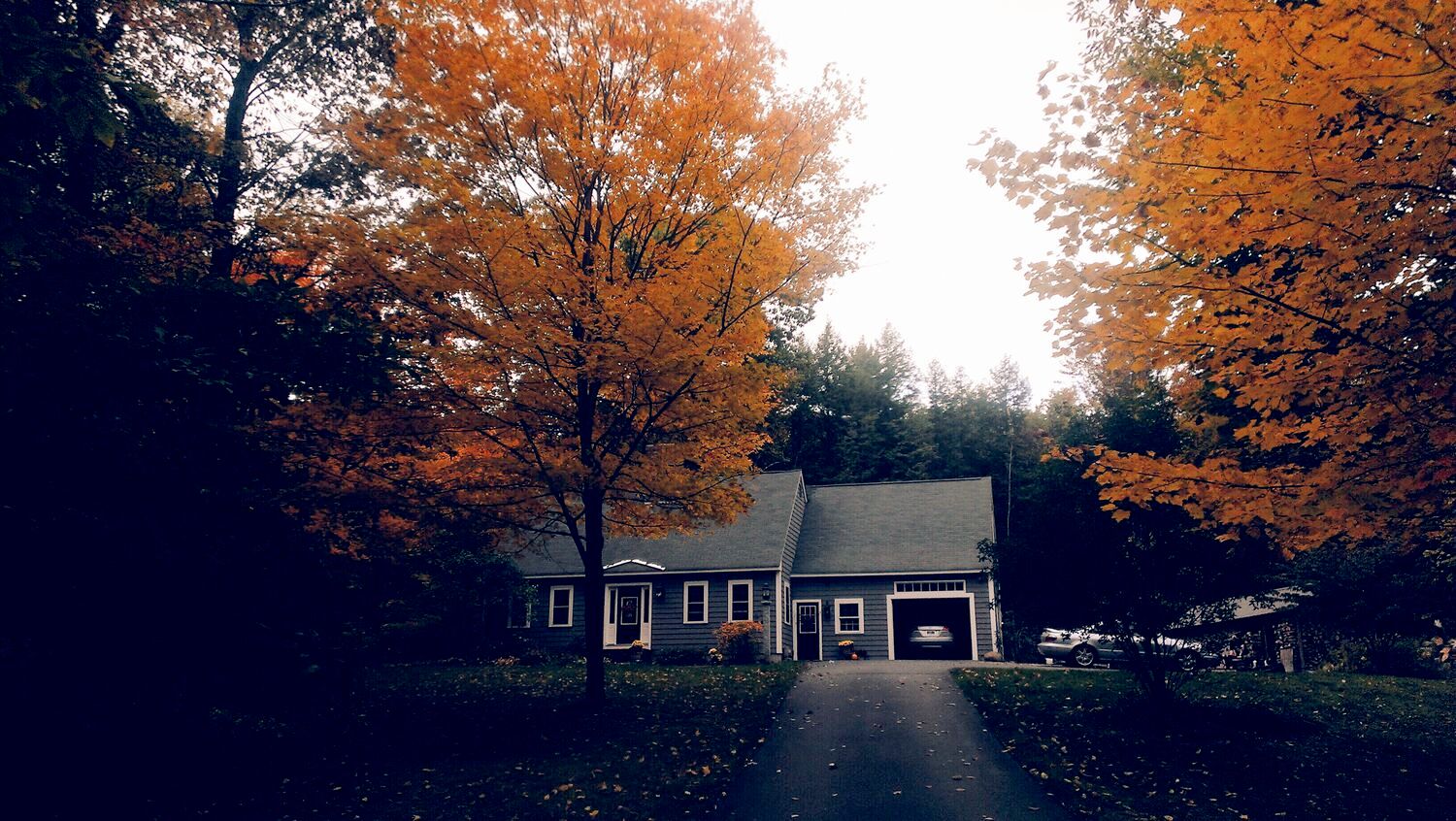 During the summer months, your trees and shrubbery likely grew in size. The winter is a great time to cut back branches that are overhanging your home, obscuring windows or encroaching on your walkway. Walk around your property and take note of all trees, bushes and shrubs in need of trimming.
For smaller bushes and shrubs, you might be able to tackle the much-needed trimming with hedge clippers or handheld pruners (be sure to cut back dead foliage). But cutting down large branches can be an extremely dangerous task that could result in both property damage and injuries. Hire a professional tree trimmer to take care of this job instead of DIY-ing it.
Install walkway or path lights.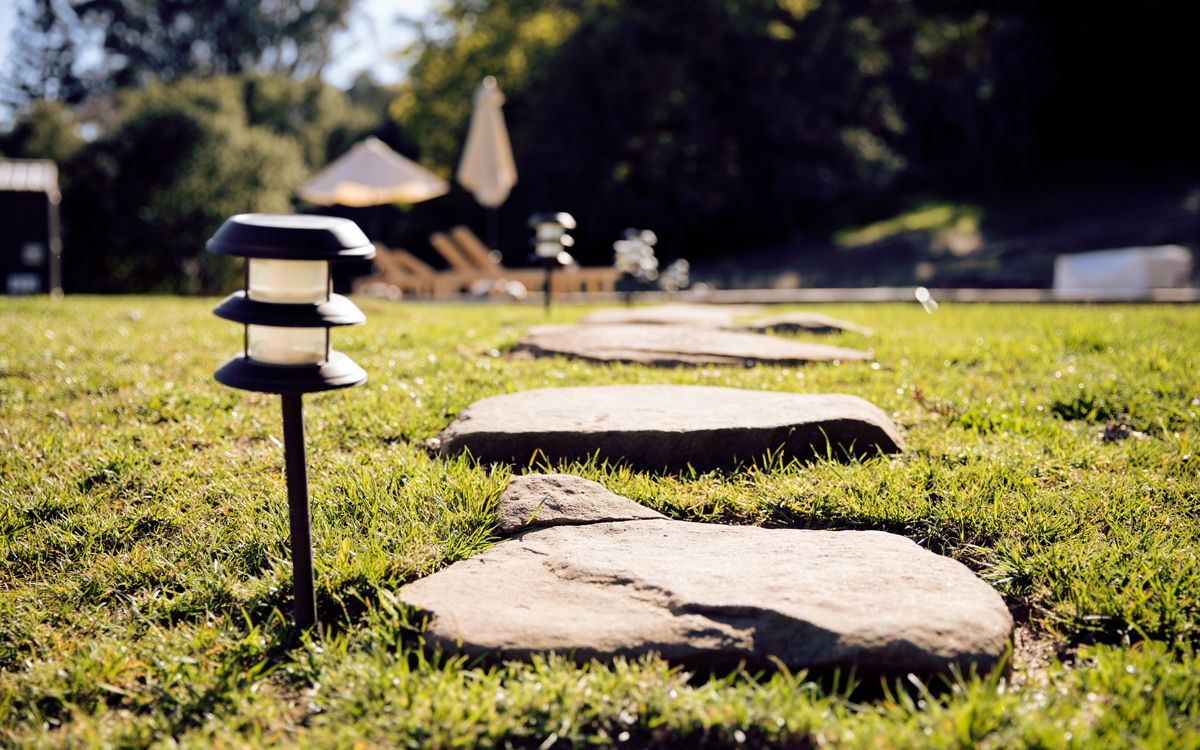 New outdoor lighting can be an excellent winter project, from making your home's exterior more inviting to helping prevent trips and falls. The days are darker during the winter months, making shadowy spots on your property less safe and usable. Whether you opt to line your walkway with lights or invest in smart lights you can control from anywhere, consider adding new outdoor lights to boost your curb appeal.
For example, install post lights or inground lights (also called well lights) to illuminate your pathway or driveway. Or, attach hardscape lights to your patio, stairs or deck. You can even wrap a few string lights around the trees in your front yard. There are many ways you can give your home's exterior a warm glow this winter.
But first, test all existing outdoor lights to ensure they're working correctly, taking note of any lights that no longer work. Then, walk around your property and identify any areas where lighting is lacking. With your list in hand, start searching for a local outdoor lighting designer. Pull a few quotes on the project and compare prices.
Replace your home's siding.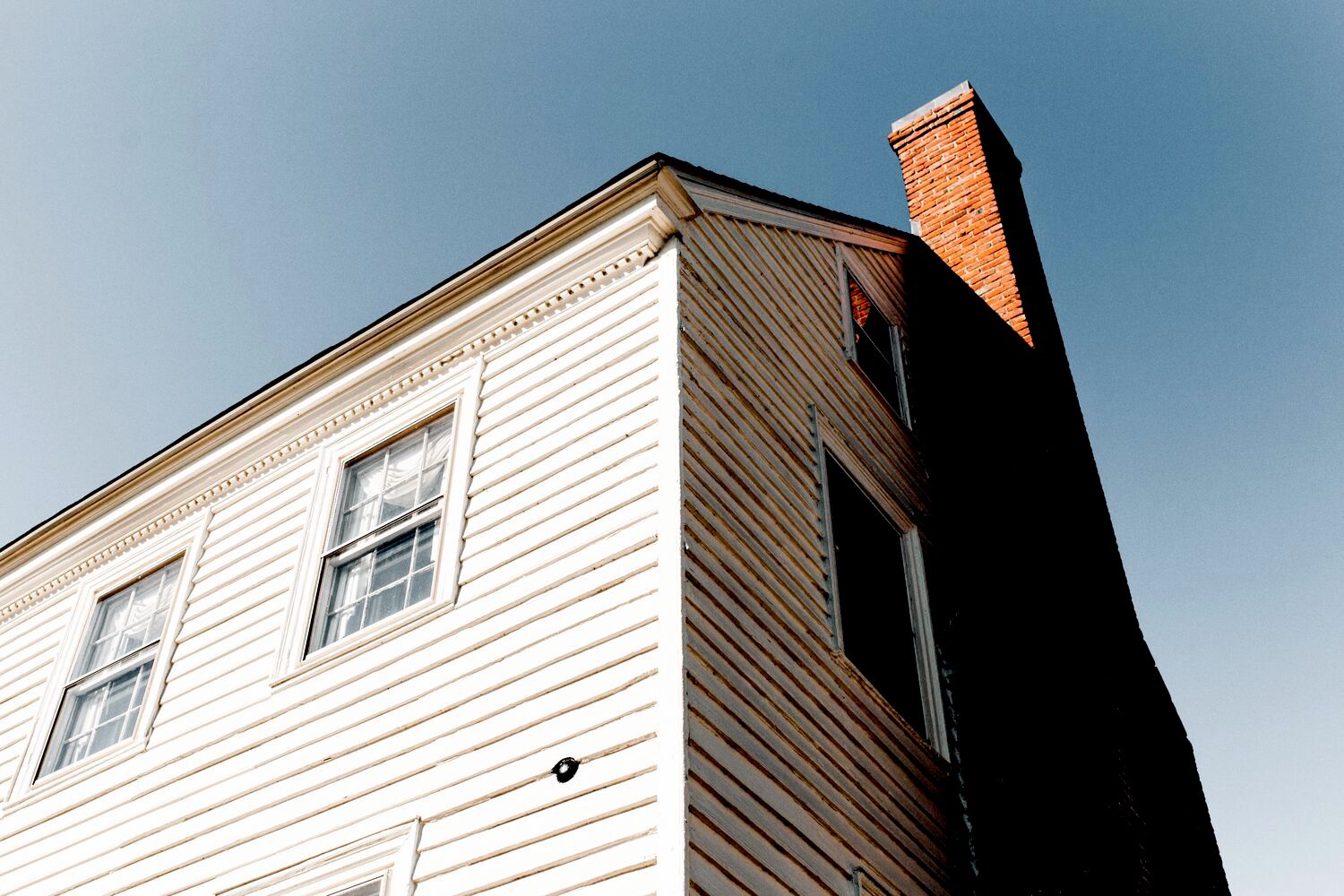 Unsightly siding can detract from your entire home's curb appeal. In fact, if you have outdated, peeling, cracking or otherwise drab siding, it may lower your home's value while simultaneously failing to do its job of protecting your home. For those looking to sell their home, prospective buyers might turn away at the sight of peeling siding. Attract more home buyers with new, fresh siding.
If your existing siding needs to be replaced, figure out what type of material you should install. You have plenty of choices on the market, including vinyl, wood, metal and more. Talk to a local siding contractor about which material is the right fit for your property, and ask them to give you a cost estimate for your siding.
Related content: How much does siding cost?
Give your front door a makeover.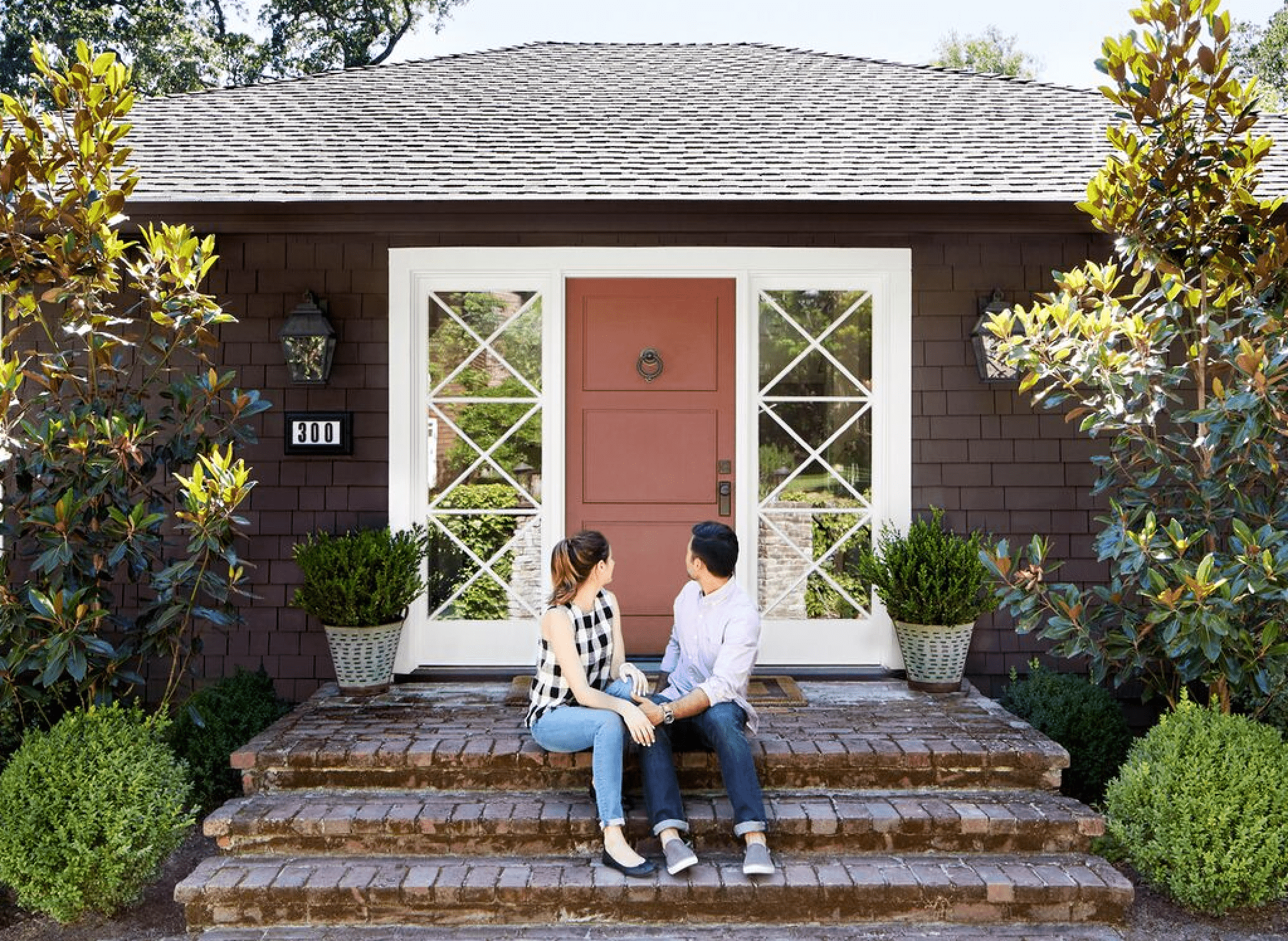 The first thing people see when they come to visit is your front door. The right color or style can add an extra touch of charm and style to your home. Installing a new front door or even painting your existing door can go a long way in creating a more inviting entrance to your home.
Start by measuring your door. Once you know how big your door is, shop for doors that match the size of your existing door. Then, decide on a material. For example, consider installing a steel door if you value strength or a wood door if you care more about the aesthetic. Once you've picked out a door, contact a door installation specialist to handle the installation process.
If you decide to paint your front door instead, research paint types and colors. For example, look up exterior door paints and browse through oil-based and latex-based paint options. As for colors, some popular choices include pale yellow, dark blue, red, gray and black. And hire a professional door painter to help you with this task.
You should also consider upgrading the lights around your front door or adding new decor to complete the look.
Build a new front porch or deck.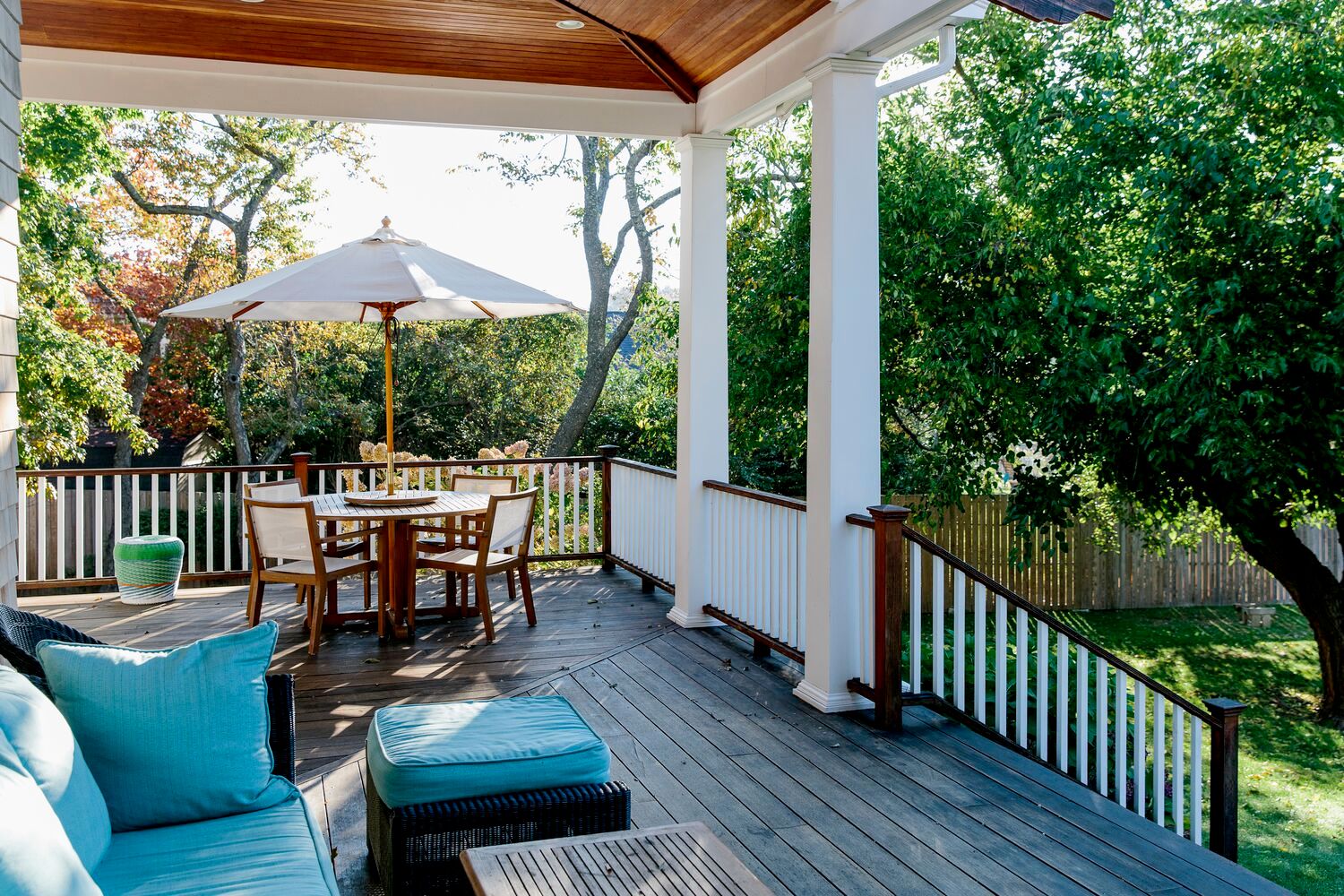 As the cold, dark winter months have you dreaming of barbecues and time spent basking in the sun, start thinking of ways you can improve your outdoor living area. Winter can be the perfect time to start a bigger outdoor project, such as a front porch or deck.
Getting a start on this project during the winter can ensure that your porch is ready before the nice, warm weather returns. Not only that, but you might be able to save some money by hiring a porch contractor during the slower season.
But first, make sure there is enough space for your new porch, its railing and stairs. And think through what items you'll place on your front porch, such as furniture, plants and a swing. Once you've decided on what you want your porch to look like, contact local contractors and discuss your ideas. Aim to get at least three cost estimates from the top professionals on your list.
Upgrade your windows.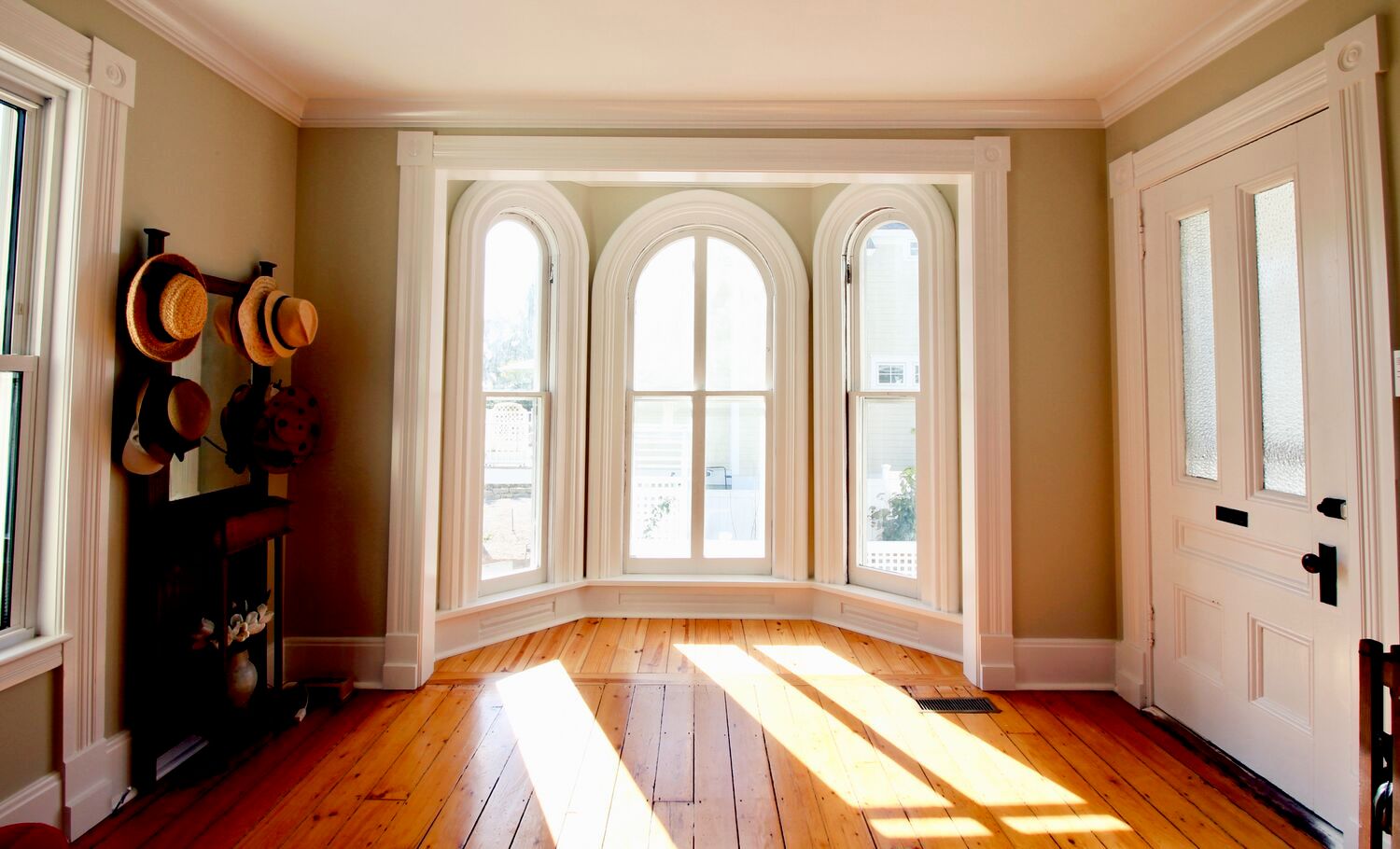 While your windows might be adequate at letting light in, an upgrade can improve your home's curb appeal and even offer better energy efficiency during both the winter and summer months.
Inspect your home window to locate any drafts or other energy losses. The U.S. Department of Energy suggests checking your windows for air leaks and investing in new weatherstripping and caulking. In some cases, this is enough to mitigate energy losses.
For windows that are still drafty — or for windows that are simply outdated — and in need of replacement, take measurements and write down the number of windows you need replaced. There are many different types of windows you can install. For example, choose a window with a vinyl, wood or fiberglass frame, which all have greater thermal resistance than metal, according to the Department of Energy. Then, search for a few local window companies and ask them for price quotes.
If you can't afford to replace all the windows in your home, consider doing it in sections. Prioritize the windows located at the front of your house to enhance your winter curb appeal.
Related content: Your winter home maintenance checklist.
Start boosting your curb appeal today.
If your home improvement projects this winter require a professional's help, Thumbtack is a great way to locate the pro you need quickly. Search for local home maintenance contractors or home remodeling contractors, compare prices, read reviews and even reach out for free quotes — all from your mobile device or computer. Find a pro today to get started on your winter curb appeal projects.