How much does gutter cleaning cost?
On average, nationally, it costs between $75 and $125 for gutter cleaning, although that price depends on the size (and height!) of your house and how often you spring for gutter cleaning. Are those poor gutters stuffed with muck? Then you might end up paying more for cleaning. And two- or three-story homes require more ladders and more risk — which also increases the cost of cleaning.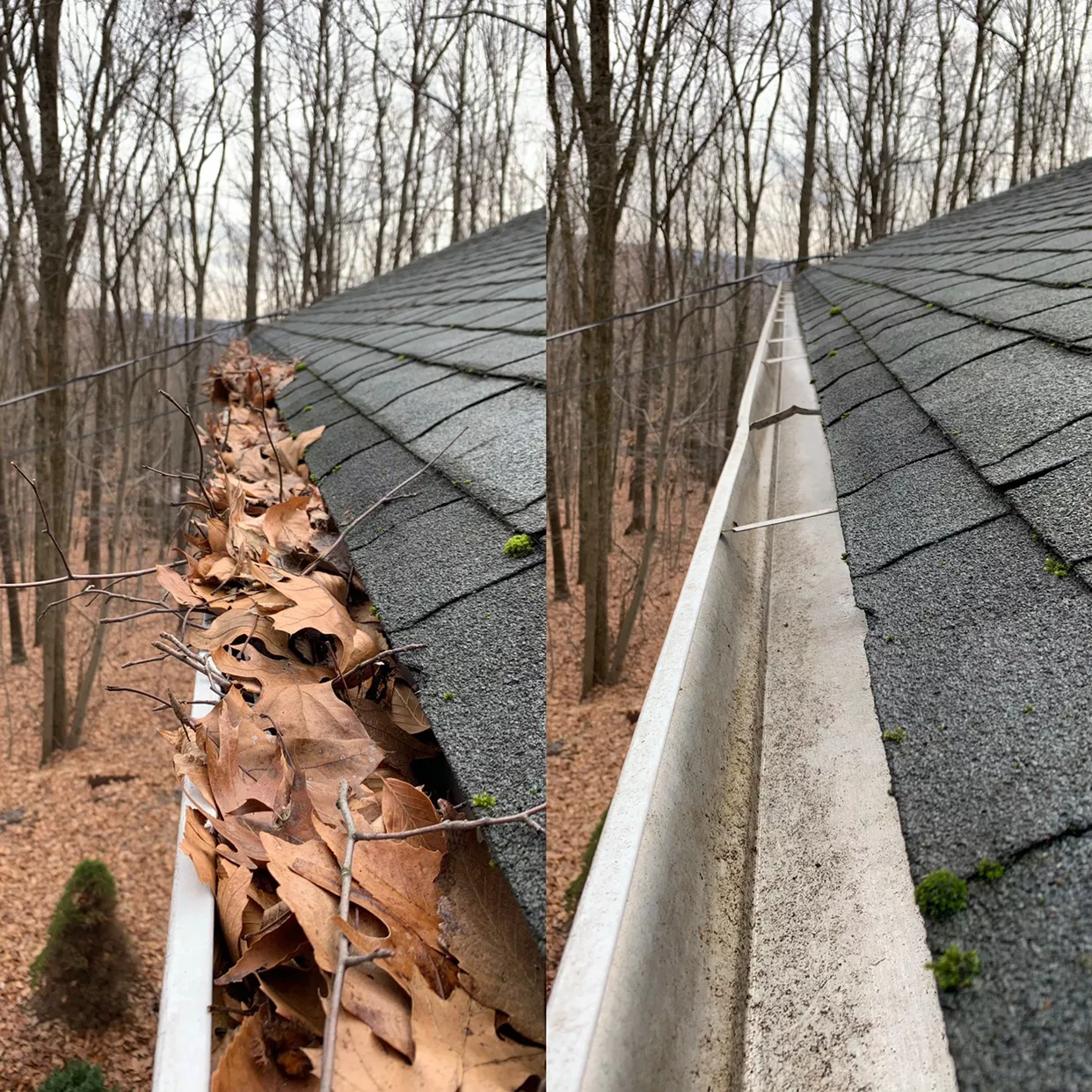 Gutter Cleaning Costs:
| | |
| --- | --- |
| National Minimum Cost | $75 |
| National Maximum Cost | $250 |
| National Average Cost | $125 |
| Average Range | $75-$125 |
What's in this cost guide?
Should I get a gutter cover?
A gutter cover or gutter screens may be a significant up-front investment, but it can save you time and money in the future. Expect to spend between $7.50 and $10 per linear feet for gutter guards. So that 200-linear-foot gutter system may cost you between $1,500 and $2,000. Gutter guards don't entirely eliminate the need for regular cleaning, but they do prevent a fair amount of debris.
You may also want to consider seamless gutters, which prevent water from leaking through gaps between the roof and the gutter. However, these still do collect debris, unless you also install a cover or gutter guard.
Having a gutter guard can mean reducing your cleanings to once every two or three years — and if you're planning to stay in the house long-term, that's a pretty decent trade-off.