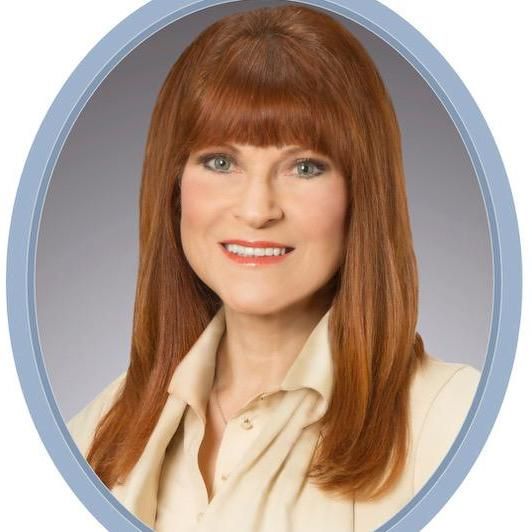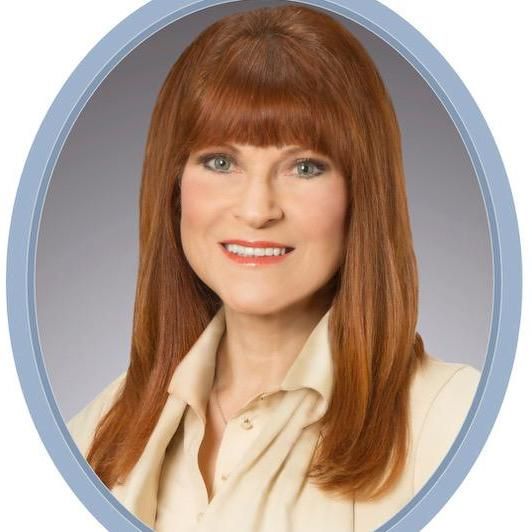 ---
It's free with no obligation to hire
Introduction:
We are very hands on. We pay attention to every detail. We work within a network of vendors so we an pass the discounts on to you, just ask! No request is too small or unusual. Since we come from a creative background, we can give you advice about colors, flowers, themes for your event. We understand family dynamics and are trained in all religions and traditions. And of course, we are the only planners/coordinators with Planning Genie® app that actually allows you to see your event BEFORE it happens, so there are no last minute surprises! We actually help to design your space/what your event will look and feel like. We will come for every fitting of your wedding gown to make sure you are pleased. We strive to make people happy. Our goal is to give you the event you've always dreamed!
Featured Projects
An Enchanted Wedding at USC

Approx. $2500

Quinceanera of Savannah

Approx. $1600
Photos and Videos
19 photos and 1 video
Reviews
Customers rated this pro highly for

professionalism

,

work quality

, and

value

.
Patricia M.

Event Planning

I hired Ricki, my Special Event Genie, to work her magic (and dedicated hard work) on my 70th Birthday Party. Every detail was absolutely perfect. Ricki kept in touch with me by phone, text and in person meetings from the day I hired her, came to my event hours early and stayed late to manage clean up. She knew every aspect of party planning from table position and centerpieces that maintain a theme to creative displays to timelines — All of my guests enjoyed interacting with her and everyone had a good time.

Alona B.

Event Planning

I have planned birthdays for many years, and this time, I needed someone to take over so I can finally enjoy my daughter's 7th birthday. For someone as meticulous as me, It's hard to find someone who I can fully trust. When I met Ricki, I knew she was the one. The love and passion she has catering service for Client is beyond. Ricki loves to ensure that clients are well taken care of as soon as she steps in. She is well organized, on track, and knows what follow through means. We are grateful for having you in our event, I was able to enjoy my time and savor every detail of the party because someone like you were there to take care of things. I am happy to gain a friend in you and much more, thank you for taking care of my daughter's party. There is a saying that "the only way to do great work is to love what you do" – You are an epitome of that quote in all aspect. You are highly recommended and I will definitely use your service again and again and again. More blessings to come to you and your business.

Janelle D.

Wedding Planning

Ricki negotiated her price once we discussed I was only doing a reception and not a wedding ceremony. I didn't give her much time to plan the event, but she showed us multiple venues and we were very happy with our selection. Ricki also did her best to help us stay on budget, she found flowers for an amazing deal, she brought decorations from her house, and she with the sudden weather change she got sun umbrellas in the nick-of-time. She really worked her tail off! It was a great reception, exactly what my husband and I wanted.

Emma S.

Wedding Coordination

The Special Event Genie (Ricki) is truly passionate about giving her clients a great wedding. She is very thorough in her planning of events and she provides custom planning tools for her clients. She put together a very thorough and organized time line for our event which helped insure that everything ran smoothly and on time. She has a lot of experience in coordinating weddings so she was very helpful in identifying potential pitfalls that we had not thought of. She attended multiple planning meetings, facilitated our rehearsal at the venue, coordinated all vendors and led the set-up of our wedding with assistance from family and friends. We had an amazing wedding and we couldn't be happier with the way things turned out. Thanks Ricki!

Deeja S.

Wedding Planning

Usually I don't leave reviews and I definitely avoid writing negative reviews. I consider it bad karma to mess with people's livelihood. This is the reason why I am writing this review 2.5 months after my wedding. I hired Ricki last august to help me with my wedding reception. The reception was fairly small with only 70 people. I am an extremely low maintenance person and do not get stressed out easily. I mainly hired a coordinator because my job had me working long hours and I had no time looking for vendors and coordinating with them. I also didn't want my family having to set up and wrap-up the day of the event. I had found a venue myself - a clubhouse in a gated community that my cousin lived in. I had also found a caterer. I did need help with decoration and rental equipment etc. I met Ricki and she seemed very well-prepared and presented her plan in a professional manner. She is also extremely sweet and nice. I was impressed and decided to hire her. First couple of meetings went very smoothly.She took all the details of my vision, my ideas and how I wanted the day to be. I gave her pictures to support the ideas. I gave her information about me and my fiance and our families. Things however started going south soon after that. Here is what went wrong: 1. RIcki regularly forgot things that we decided/discussed in previous meetings e.g. she couldn't remember that I had lost my mother the previous year. She brought her up at least 4 different times including the day of the event when she saw a ceremony picture with my best friend and thought she was my mom. She couldn't remember that my ceremony was the day before. She had to be reminded multiple times about stuff that I had already sent her like picture for centerpieces ideas, backdrop ideas, deposit for vendors, payment info for vendors. All her forgetfulness did was make me very nervous and stressed. It was an ongoing issue. 2. She didn't have a lot of options for vendors. When I didn't like the florist she picked, Ricki had no back up options.I had to scramble last minute and find one myself. Her guy who was gonna setup a stage backdrop didn't respond with a quote until November. 3. The day of the event Ricki was supposed to get to the venue at 4 for a 6:30 reception. This was made clear to her several times. Still she showed up at 2:45 expecting to get the venue. I had told her she would have just 2 hours to set up. She assured me she will get things done, never asking for more time or an assistant. When i showed up with my family at 5:30 nothing was done. She was scrambling all over the place. My sister, brother in law, father and little nephews helped her get the nine tables ready in time for my guests arriving. 4. She mentioned that she wasn't given a gratuity for her work in front of my guests. She also brought up an unpaid $190 invoice twice while i was mid-conversation with my guests. Who does that? We dealt with all payments via venmo and I would have never not paid. 5. Today I received an email from my cousin who got informed by the clubhouse management that several regulations were violated at the end of the event. We had a checklist that we had to follow and at least 5-6 things were not done e.g. trash was left at the entrance instead of leaving it in the bins, Furniture that was moved out of the clubhouse was never placed back in its place, the venue was vacated 2 hours past the deadline. These violation not only caused me embarrassment in front of family but also makes it harder for my cousin to use the clubhouse in the future. This was the last straw that made me write this review. The only good was that Ricki is a very sweet and well-meaning person but her personality is not well-suited for this profession. She got easily frazzled and confused and forgot stuff on a regular basis. I am sorry for the harsh words Ricki, but you truly turned a chill person like me into a basket-case.

Special Event Genie's reply

Thanks for the feedback, Deeja. I was quite surprised to read your review. I've never received a negative review before. I'm extremely sorry that your experience wasn't completely positive despite my many efforts to please you. That day, my assistant had a family emergency and I was unable to replace her last minute. So instead, my husband came along to assist with moving furniture and some other tasks. I did not tell you about all this because I did not want to concern you on your special day. Consequently, I thought that perhaps I could gain some extra time to work on the tables myself so I went to the club early to see if the facility might be lenient on their access policy and let me start setting up earlier. Unfortunately, they would not, reiterating that no one can enter prior to 2 hours before the event. When you arrived at 5:30, I was hard at work on the tables. There was still plenty of time to complete all the décor since the event was not to start until 6:30 -- which I did and it turned out beautifully. Everything was set up on time and your guests appreciated how beautiful the venue looked. I received comments to that effect. And when all is said and done, I think that is what's most important. As for the gratuity, I never asked for it in front of your guests, in fact, I did not ask for one that day at all. What I asked for was only the agreed-upon reimbursement of additional expenses incurred on your behalf the day of your event. Customarily, the bride or groom take care of these expenses at the end of the evening. In reference to the florist, since you were on such a tight budget, it was very difficult to find florists that would agree to your price for exactly what you wanted. I called seven different local florists on your behalf. I really negotiated the prices for you--I tried my very best to please you. Lastly, regarding the venue, I've worked at other venues that have the same policies so whether it's stated or not, I make it a practice to leave the place same as I found it. For now, while I take some pointers from your review as an opportunity to make sure such misunderstandings do not repeat in the future, I'm still in shock about how where things went wrong on your end to bring about such a negative review. You seemed very happy with my service before and during the event. It would've been more helpful if these issues were raised very soon after the event. I would have been more than happy to return to the site and straighten things out on your behalf. All that was required was for me to be informed about this right away. All you had to do was ask me. I feel it is unfair to wait until 2.5 months after the event to let me know about this for the first time in such a public forum. Here is a list of all that I did in assisting you with the planning of your wedding: Before the wedding: 1. Recommended a local baker that made a delicious & beautiful cake. Assisted with price negotiation. Attended cake tasting with you. 2. Recommended a décor draper that made you a beautiful back drop for your ceremony at a very reasonable price. 3. Recommended a great bartender with her own bar who made custom "mock tails" especially for your wedding. 4. Traveled to the venue with you to map out and design your wedding reception. Took photos and measured the space. 5. Created the time line and diagram to scale of your reception seating floor plan. 6. Called and emailed all vendors to make sure they received and reviewed the time line and floor plan diagram. Day of the Wedding Reception: 1. Was the first one on site (3:45 PM, it's always better to be early than a minute too late). Site inspection of Club House, made sure it is clean, and set up properly with the place settings, overlays, centerpieces and ready to go. Work with the rental company to make sure they know where and how to set up the tables, chairs & linens. 2. Coordinated arrival of vendors and picked up the flowers directly from the florist thus saving the delivery charge. 3. Brought complete emergency kit including: sewing supplies, fashion tape, clothes steamer, first aid, etc. 4. Assisted photographer and videographer and gave suggestions with a list of must have wedding photo ideas. 5. Set up signage for the buffet table 6. Made sure all vendors were paid their final balances and gratuities. 7. Managed timeline until the end of the event and made all necessary changes as per logistics. 8. Always remained within eye shot of the bride and groom in case they needed anything throughout the duration of the event. 9. Supervised the entirety of the event and was the point person for all questions. 10. Assisted with cutting and serving cake to your guests. Arranged cake and utensils on cake table. After the event: 1. Wrapped up everything for the bride and groom to take home with them afterwards: including the cake and décor. 2. Stayed on the premises cleaning up until 1 AM, which was 2 hours after all the guests left the premises.
FAQs
What should the customer know about your pricing (e.g., discounts, fees)?

Please take a look at the photos section for our full price list. RUBY* $ 1,850 - 2,000 EMERALD** $ 2,100 - 2,500 SAPPHIRE*** $ 2,600 - 3,000 DIAMOND*** $ 3,100 & UP Special Event Genie® has five wedding packages to suit your budget and individual needs. They range from the all encompassing Platinum package to the more conservative, "Day Of" Coordination package. We also have a "Hybrid" custom option. Let's talk about your unique needs and budget and determine which is best for you.

What is your typical process for working with a new customer?

The first thing we do is to get to know you as our client and the level of personal attention you require. Then we make suggestions and recommmendations for the venue and vendors that fit your taste level and budget. We negotiate on your behalf to get you the best value possible. Next we design with Planning Genie® all floor plans for the ceremony, cocktail and reception so you can actually see what your event will look like BEFORE it happens so there are no day-of surprises. Then we create the timeline of your event down to the last minute! And last but cerainly not least, we are there with you the entire day, setting up before, making sure everything goes smoothly and cleaning up afterwards.

What education and/or training do you have that relates to your work?

Yes, we are educated by the Association of Professional Bridal Consultants. Also we are members of the American Bridal Association, we attend conferences and classes ongoing.