Home exterior: repair winter damage and protect curb appeal.
After every winter, make it a habit to inspect your property inside and out. Prioritize damage that requires your immediate attention, and take advantage of spring's milder temps to complete outdoor maintenance projects.
Fill cracks before they spread.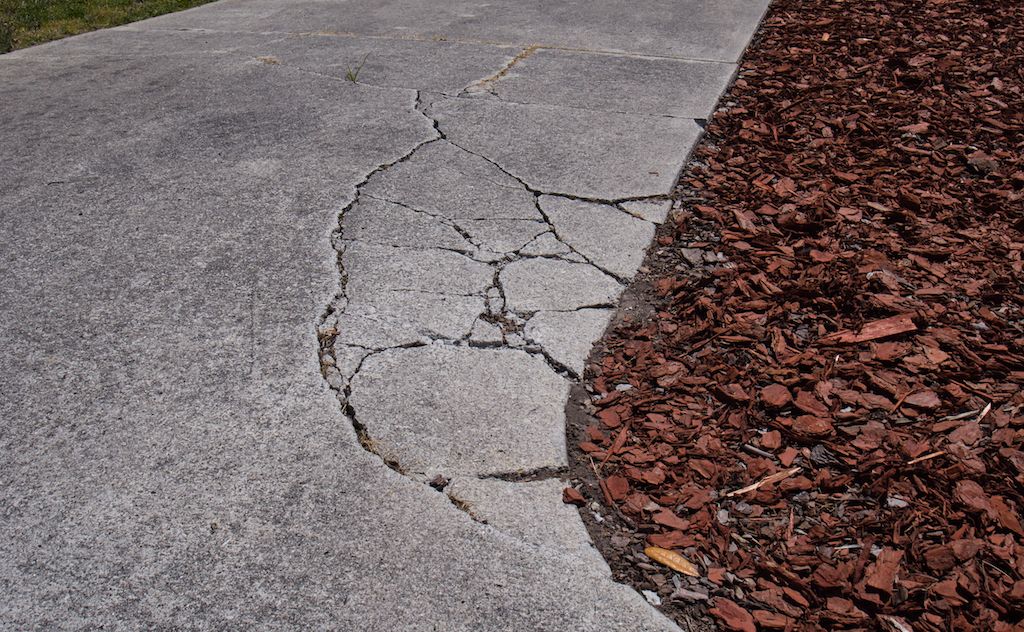 Cracks in concrete walkways, driveways and stairs typically form during freezing and thawing cycles. While you can usually fix them by filling and sealing, you may need a professional to replace your concrete if the damage is severe — or if it has built up over several years.
Also, using a concrete sealer to repair cracks now can help prevent more damage during future harsh winter conditions.
Clean, sand, paint and seal.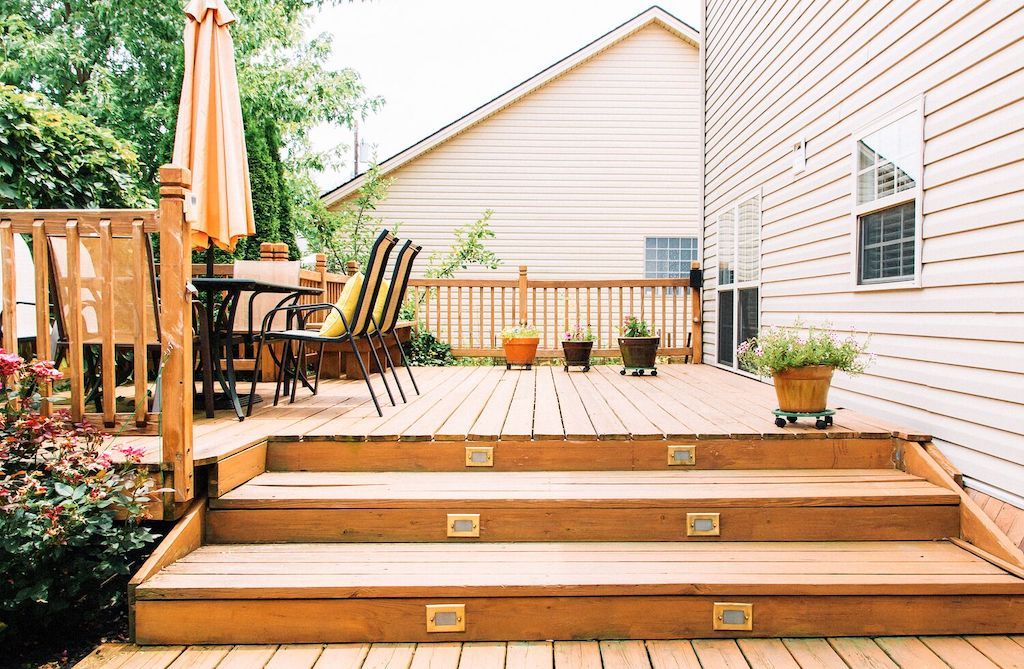 Most of us look forward to spring and summer so we can spend more time outside. Get your outdoor living space in order, starting with your deck, fence, pergola or other wooden structures.
Look for signs of peeling, rotting or warping wood. If you spot peeling paint on your wooden deck or fence, you may need to remove the coating, clean the surface with a good pressure wash — and then sand, paint and seal it.
You may also need to replace missing boards due to warping, rotting or even termite damage. Contact a termite or pest control company if you see signs of termites.
Find the right handyman for your project.
Inspect roof and repair damage.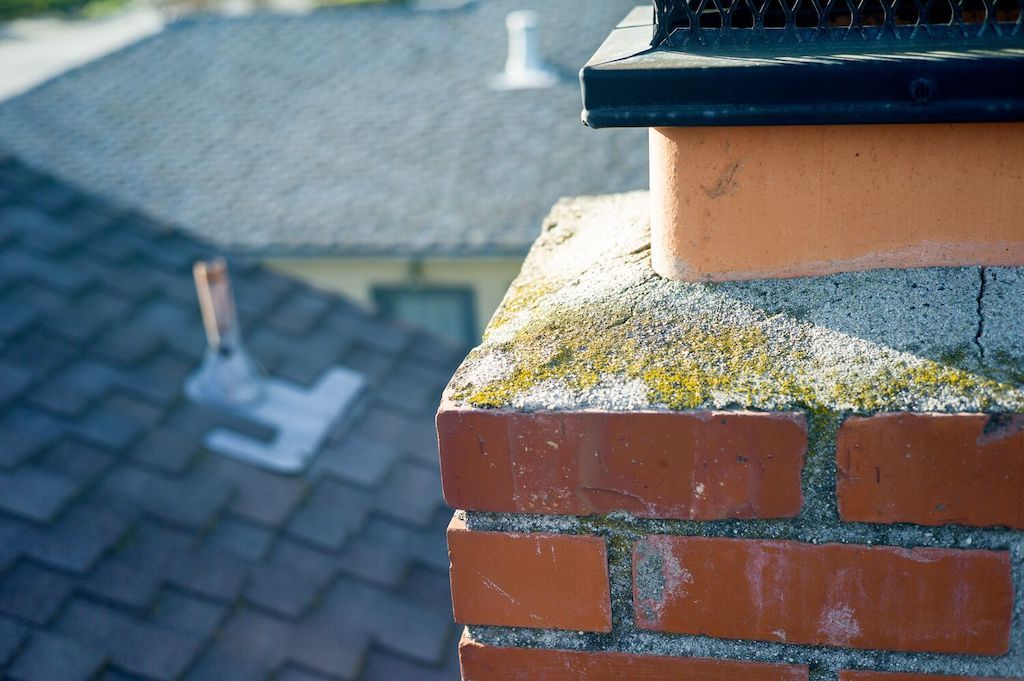 Your roof is your home's first line of defense against nature's volatile whims. Start by inspecting your roof for holes, leaks, moss, mold and debris. For example, if a shingle is cupped, curled, bald or cracked, it needs to be replaced.
To keep your roof in top shape, have it inspected by a professional. They can identify any broken shingles and damage from ice dams along the roofline.
Related: How much does a roof inspection cost?
Clear gutters and downspouts.
Proper gutter maintenance keeps water flowing and protects your foundation. During the fall and winter, leaves may have collected and turned to mush in your K-style gutter and downspout systems.
Inspect your gutters and clean them out. Leave this job to the pros if you're uncomfortable on ladders.
Related: How much does gutter cleaning cost?
Spruce up your siding.
Spring is an ideal season for a siding project and other exterior work. Siding can deteriorate over time, but proper maintenance keeps it looking new — and lasting longer.
Scope out your siding for signs of peeling, chipping, rotting, warping, discoloration or any other problems. If you notice issues, talk to a siding professional about your options. You might need to clean, repair, restain or even replace it. Consider hiring a pro to take on the work while you focus on more accessible home repairs.
Related: How much does new siding cost?
Fix broken doors and windows.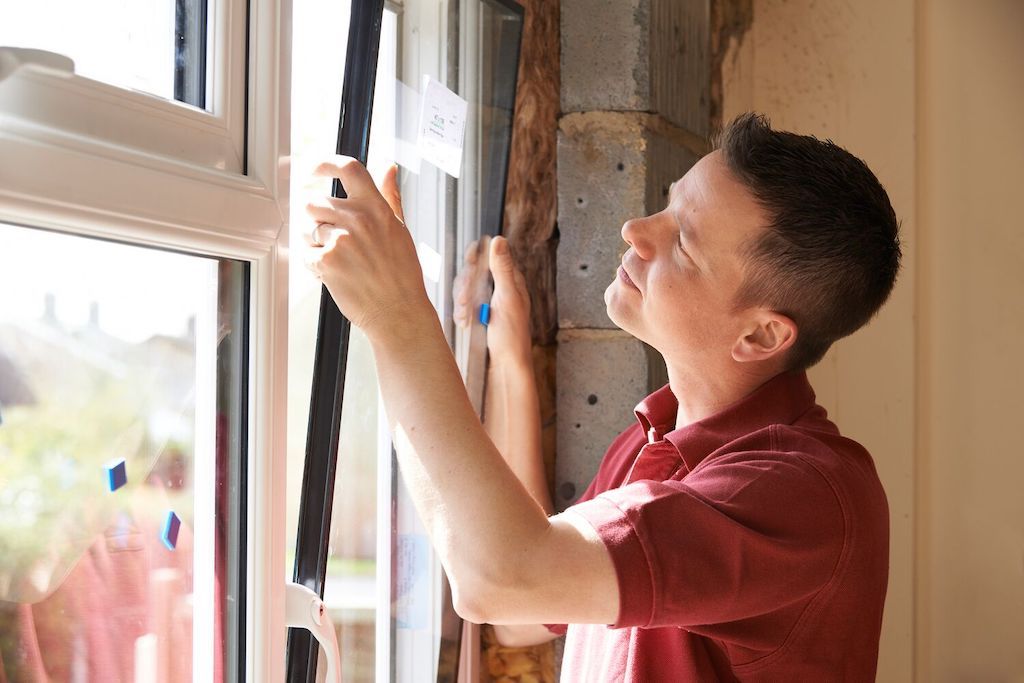 If a winter storm damaged your windows or doors, your energy bills can skyrocket fast. Fix or replace damaged doors and windows ASAP. Your home, your family and your wallet will thank you.
Don't forget about your screens. Repair any holes and tears that might let cool air out — or mosquitoes and other pests in.
Find a top-rated handyman near you.
Wash your windows.
Winter storms, rain and debris can do a number on your home's windows. Even if you've avoided major damage, your windows are undoubtedly in need of a good cleaning to let the sun shine in.
If you have second- or third-story windows, consider hiring a professional to clean your windows safely.
Related: How much does professional window cleaning cost?
Lawn and yard care: prepare for April showers.
Having a healthy lawn and garden is another important part of preparing your home for spring. These tips will not only help you maintain a beautiful yard, but also protect your lawn and house from flooding when spring showers arrive.
Service your lawn equipment.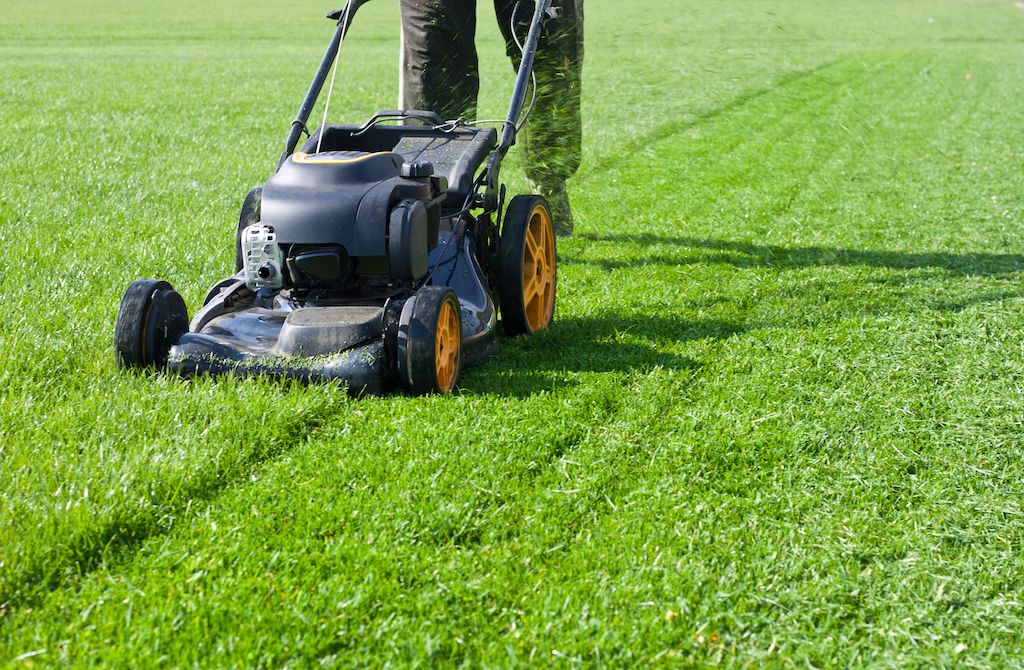 Soon, you'll be mowing, trimming, weed whacking and leaf blowing to keep your lawn looking marvelous. To avoid any frustrating false starts, give your lawn equipment a once-over before your first mow.
If anything's broken or not living its best life, replace it or find a professional who can fix it, like a lawn mower repair service.
Give your grass a chance.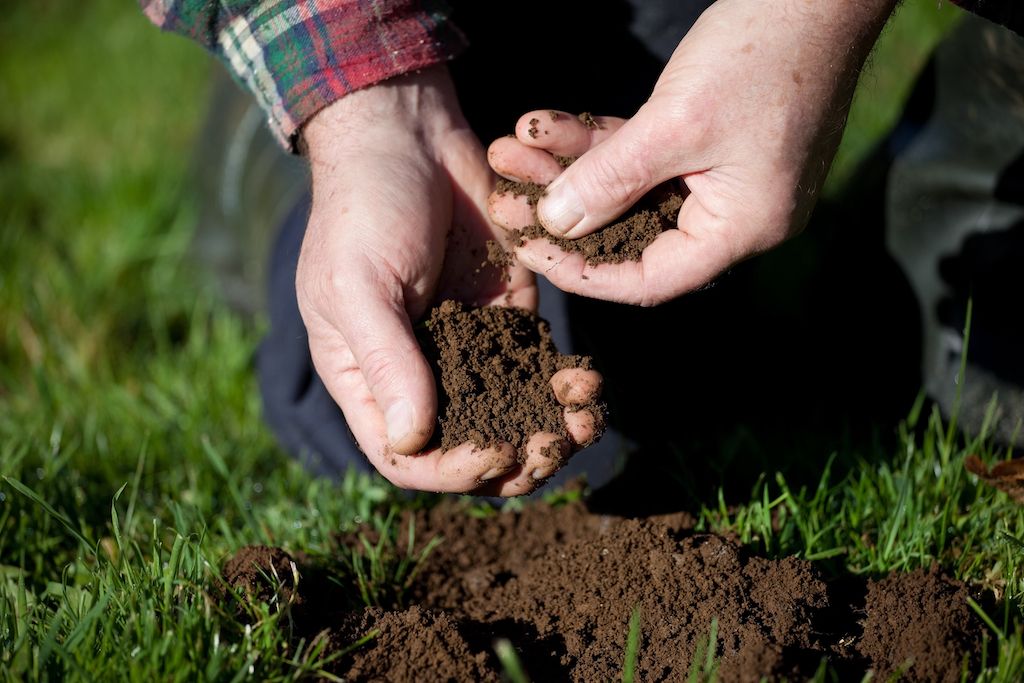 Give your lawn the best chance at flourishing over the next few months. Test your soil, decide if you need to fertilize your grass and take steps now to prevent weeds from sprouting.
If you're a lawn-care novice, talk to a local landscaping or lawn care company to set up a soil test and create a lawn-care schedule. Every lawn is different, so get a professional's opinion on how you can best grow and maintain yours.
Related: Spring lawn care guide.
Check your sprinkler and irrigation system.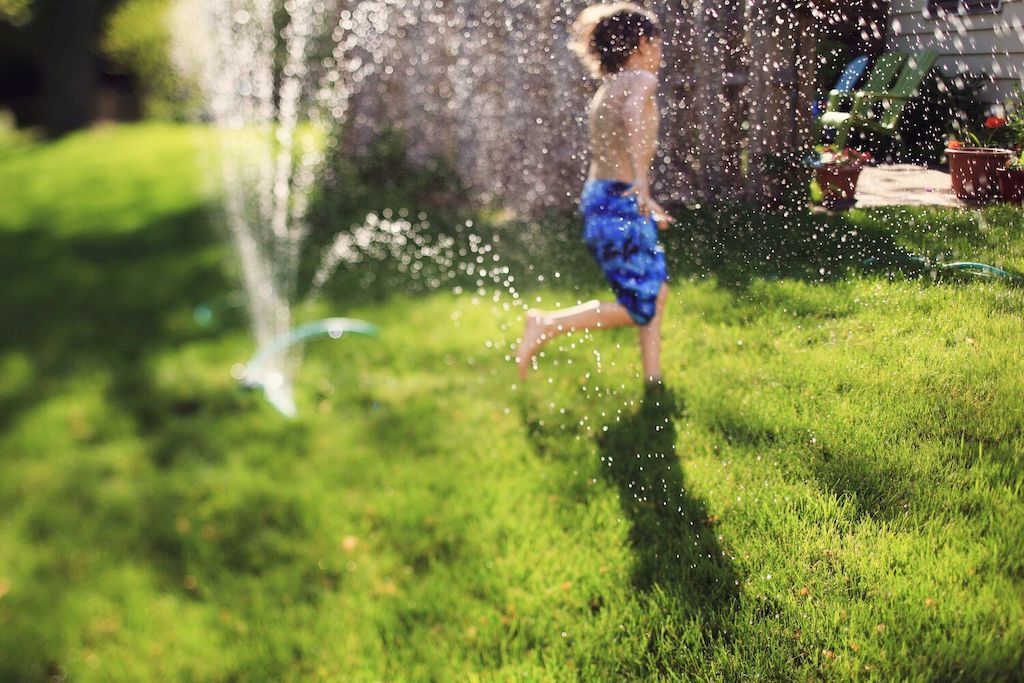 Make sure all sprinkler heads are operating correctly and there's no dirt stuck inside them — and then check the water pressure. If it drops, it could indicate a leak.
Finally, point all of your sprinkler heads away from your home, windows, sidewalk and driveway to avoid wasting water.
Find the best handyman in your neighborhood.
Remove broken branches.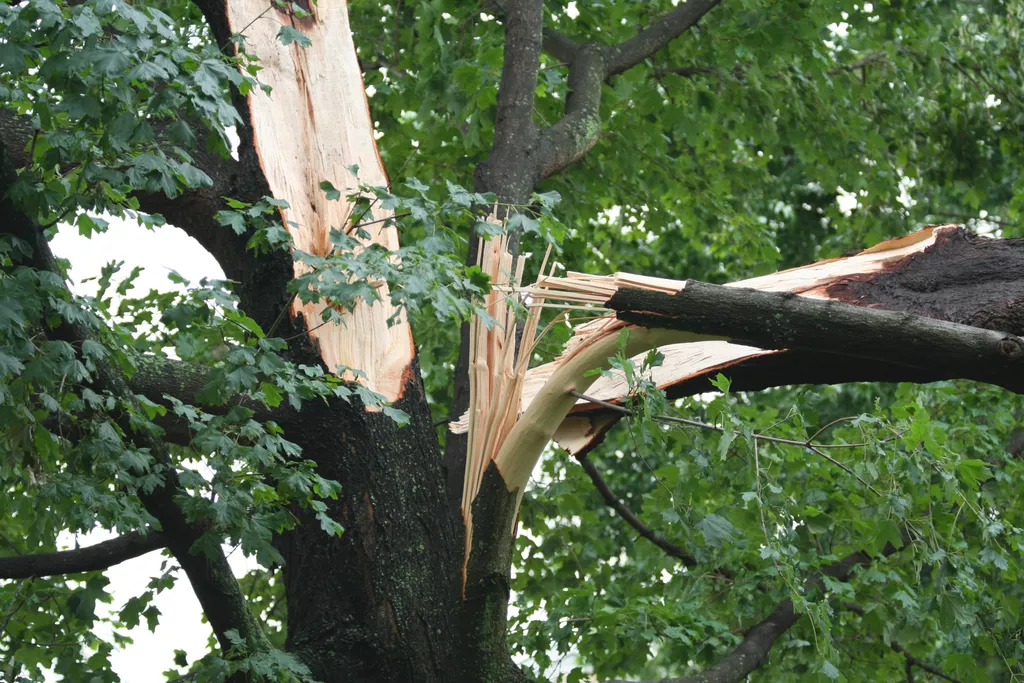 During the winter, strong winds and rain — plus the weight of snow and ice from heavy storms — can damage trees. Walk around your yard, pick up any fallen limbs and look up at your trees.
Broken and dead branches are a safety hazard and need to be removed. Cut them down before they fall on your car, roof, shed or window — or worse, a person.
Pro tip: Not all trees should be pruned as soon as the sun starts shining. Always consult a professional to decide if you should prune trees and shrubs in early spring — when they are generally still dormant — or after they have bloomed.
Ensure proper drainage.
Protect your lawn, garden and foundation by making sure your drainage system is up to snuff. If you tend to experience drainage problems, consider building a French drain, creek bed or rain garden. You may also need to redirect your gutters by extending your downspouts.
Pro tip: Don't forget to inspect your sump pump. The spring thaw may send water cascading through the dirt under your foundation. If you get hit with a big rainstorm this spring, this could lead to basement flooding. Make sure your sump pump is operating quietly, smoothly and regularly.
Interior: make it clean, safe and energy-efficient.
To fully shake off a long and harsh winter, turn your attention inside. The good news about interior cleaning and repairs is you can get started on them early — and enjoy the fruits of your labor for the rest of the season.
Spring clean your home from top to bottom.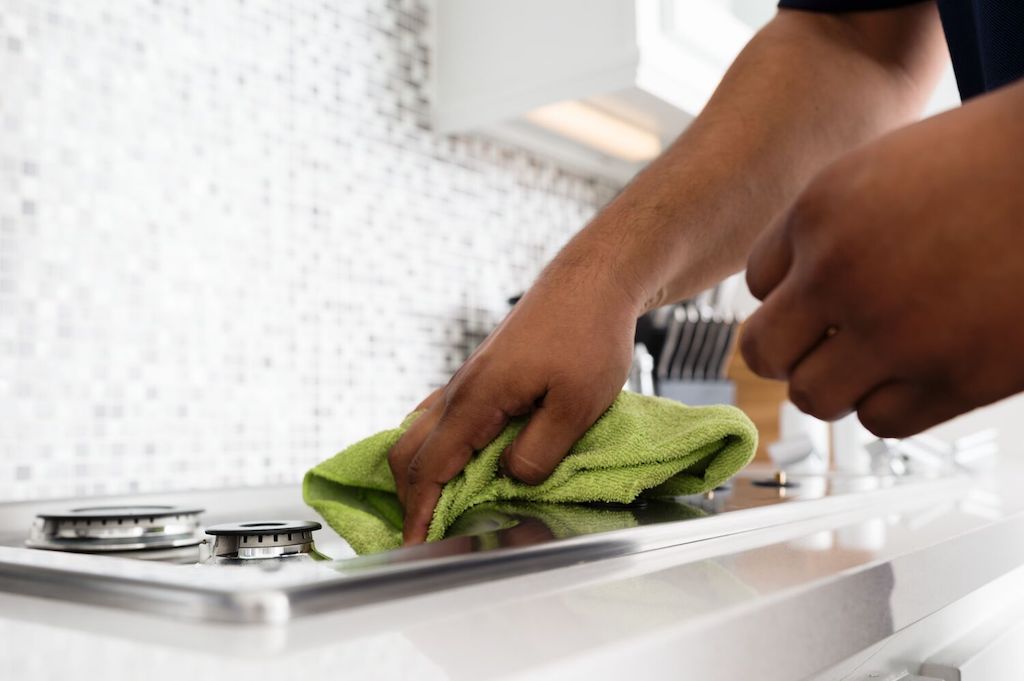 Refresh your home with a thorough spring cleaning. Dust your ceiling fans, pack up old junk, and declutter your garage and storage areas. Reorganize your closets, kitchen, bathrooms and living room.
Invest in a deep cleaning to get rid of the dirt and grime that you may have neglected during the winter months. Don't know where to start? Check out this spring cleaning checklist for every room.
Eliminate water damage and mold.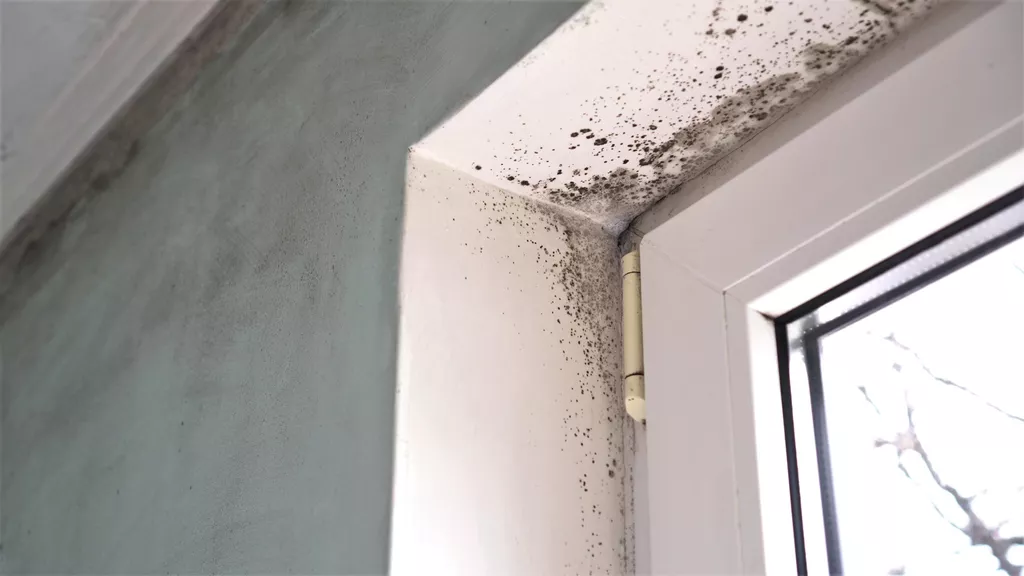 If you had a rainy or snowy winter, check your attic, basement and garage for leaks and water damage. Make sure there aren't any wet surfaces or signs of mold.
If you suspect you may have a mold problem, consult with a mold remediation company to avoid health or safety issues.
Pro tip: If your area tends to experience heavy rains throughout the year, consider waterproofing your basement to protect your home from future floods and damage.
Seal up your home.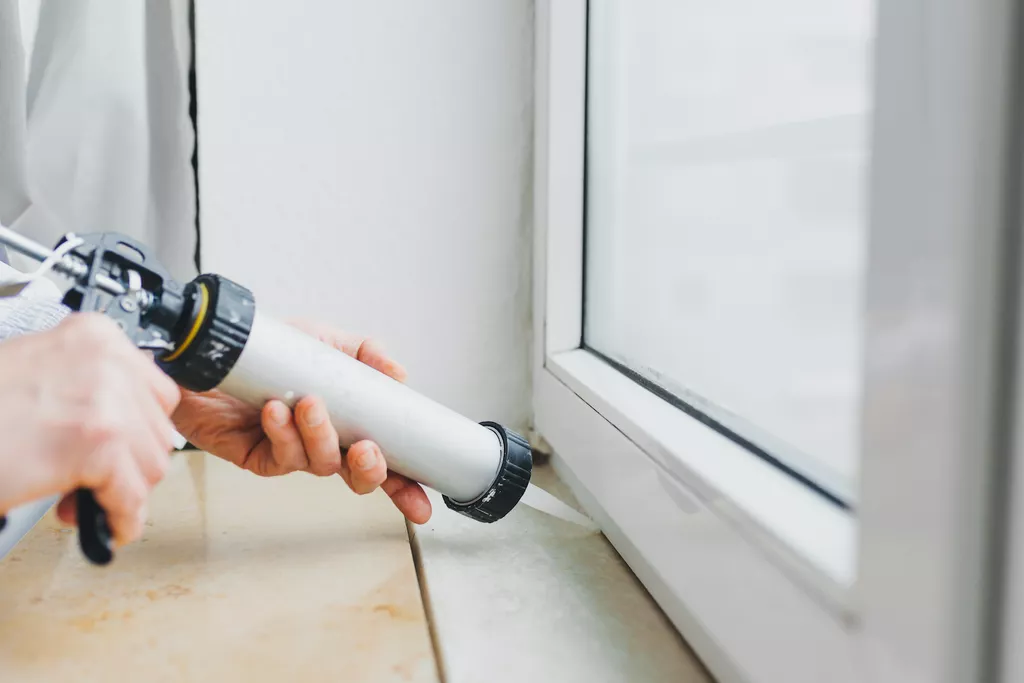 Did strong winter winds damage your window seals? If so, you may be wasting energy — and hard-earned cash. The money-drain may even get worse once you start cranking up the AC as the temperature climbs.
Check your seals and insulation to ensure everything is airtight. For example, if you notice drafts when your windows or doors are closed, you may have a broken seal. If you see bugs and pests crawling through a gap in the seal, it's time for a repair.
Compare prices from handymen near you.
Schedule air conditioning services early.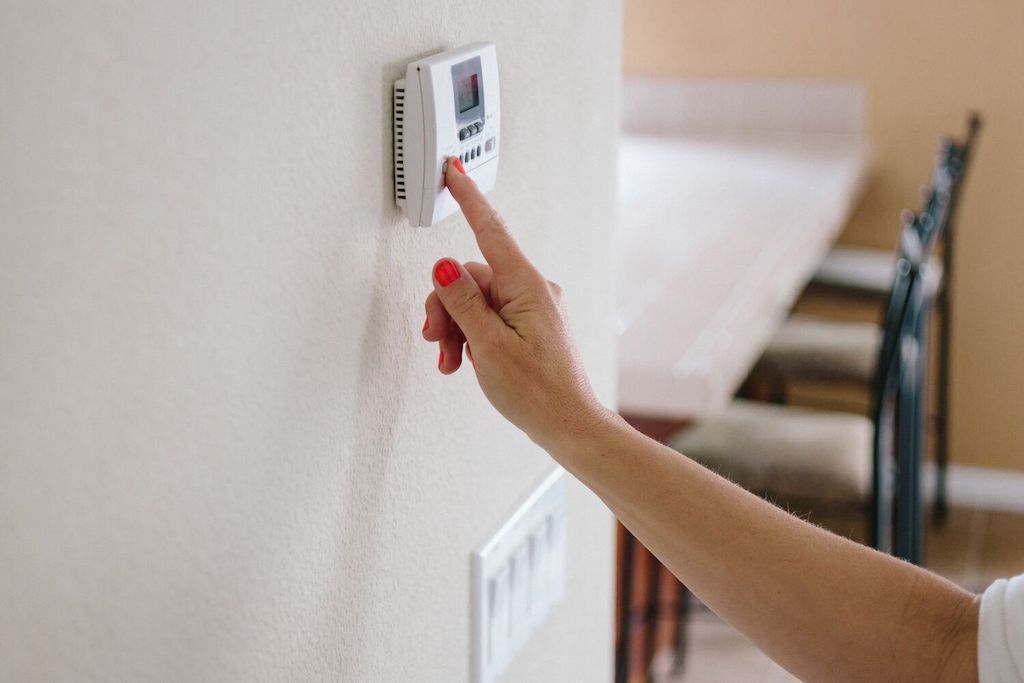 When the seasons change, it's a good idea to have a pro service your heating and cooling system to check for damage and efficiency issues.
Before the weather gets too hot — and before all of the pros are booked up — schedule AC service. Ask if it's time to change the filters or upgrade to a more energy-efficient air conditioner that could help you save money in the long run.
Replace batteries on safety detectors.
Replace your batteries every six months in your smoke and carbon monoxide detectors. It's an easy way to put your mind at ease — and keep everyone in your home safe.
Look to Thumbtack for spring home maintenance help.
Some home maintenance tasks are easy to do by yourself. Others...not so much. Turn to Thumbtack to find maintenance and home improvement pros to keep your home in top shape this spring. Then sit back and soak up the sun.