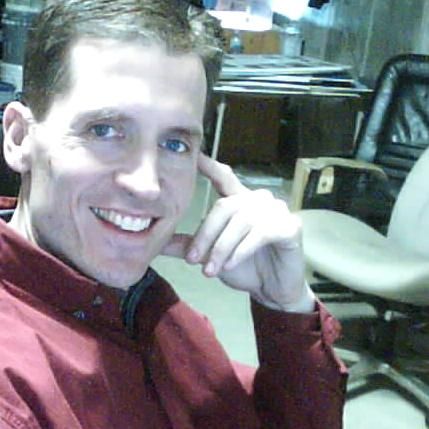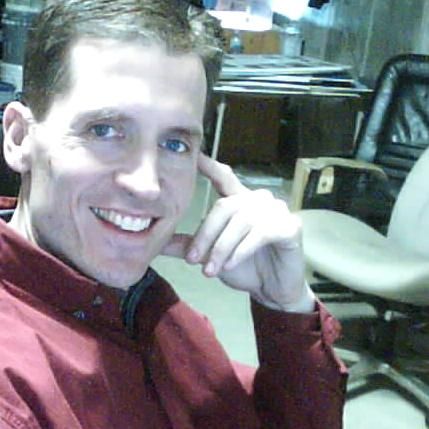 Always Helpful Movers & Ministries
---
Sorry this pro can't do your job, but we know other pros who can.
Introduction:
Always Helpful Movers has received many awards including being the only moving company to earn the Super Service Award, 3 years in a row! We also have strong, Christian, family-oriented men working for us, and so there is absolutely no cussing, smoking, drinking, or messing around of any kind! Always Helpful Movers loves what we do because we are being "Helpful" to enable people to "move" forward in life; and we try to pray with any customers who would like us to, at the end of every move! We guarantee a very "moving" experience! Having been in business since 1995, we know the moving and storage industry like the back of our hand! We are also environmentally concerned, and our crews are very careful, and we are also fully insured! We also do mission work in Mexico, Africa, (and soon Ecuador) with the proceeds, from the sale of any furniture that a customer may want to donate!
Payment methods
Ask this pro about their preferred payment method.
Featured Projects
2 photos
Reviews
Customers rated this pro highly for professionalism, work quality, and responsiveness.
---
·
Hired on Thumbtack
Hired on Thumbtack
·
Hired on Thumbtack
Hired on Thumbtack
Details: Just a few things • Two-story house • 5 - 10 miles • Equipment moving • No boxes • Load via stairs • Unload flat; no stairs or elevator
Local Moving (under 50 miles)
I moved to Arizona in May. Since I was moving across state lines, I requested the largest truck that Always Helpful Movers had. I told them if they would commit the largest truck to my move, I would commit to them. They promised me the truck (I have it in writing), I made my deposit. Next, I requested a final drop off at my new home on Monday. I was told that Monday wasn't possible because of their faith, they would be driving on Sunday. I understood and we changed it to a Saturday delivery. The day of the move AHM showed up with a flat bed trailer. The foreman told me at first that they were using the big truck for a move in Leawood, then he back tracked and told me the large truck needed service and wouldn't be ready for two days (which was the day I wanted to move in the first place). John said the flat trailer had just as much space as the big truck and yet half of the workers pulled me aside and told me it was not (One of them even told me that all of my things weren't going to fit and that they would have if they'd had the large truck.). I couldn't believe it as I watched them disassemble my furniture, creating a jigsaw puzzle out of my things. It took so much time to fit things in that they didn't finish the move that day. I had to rent hotel rooms for all of my family that night and AHM took my things away "to lock it up on their lot for the night". The next morning they showed up with the truck and a cargo van. They wanted to charge me for the additional vehicle and they took until 2 PM that day to finish loading the trucks. Due to their delays, I had tree solid days of driving ahead of me and only 2 ½ days to do it in. Insult to injury, they were now going to deliver and unload my things on Sunday morning (ha!). We got into Arizona on Saturday evening at 9:30 PM and they were at the house on Sunday morning at 9:00AM. They were supposed to hire help to unload the trucks once that got to AZ but it ended up that only the two guys who drove the vehicles unload all of my things because one of them laid down his wallet along the way (In a store when they were trying on Duck Dynasty tee shirts!) and they no longer had the money to hire the help to unpack me! They blocked my drive with the truck, neither myself or my sister had anything to eat or drink the entire day. Additionally, I'm still finding things are broken. They paid to fix the leg on a chair but my dining room table (from NFM design gallery had squiggly depressions in the top that can not be repaired short of sanding down the top by an 1/8" and then re-staining it). They got mad at me when I pointed out the broken chair leg, they even went so far as to insinuate that it was broken before it went on the trailer (until the found the piece laying in the trailer). Lastly and worst yet, things are missing. Some silly…toiletries…some not so silly, my grandmother's silverware. AHM had told me they run a thrift shop. It never occurred to me that there might be a conflict in that but now that so many things have gone missing, I have to wonder what happened. Did they run out of room to the point that they removed some of my things? I'll never know but what I do know is that their 5 star ratings are a joke. I've struggled with leaving them an honest review because of their purported Christian faith. But I'm Christian and they did wrong by me. They took no care with me or my things and I'd leave them negative stars if I could!
Always Helpful Movers & Ministries's reply
To all concerned customers: The review is tweaked by an upset customer, because all her belongings would not fit in our truck; however, the truck that we sent to her was actually a little bit bigger (2,050 c.f.), than the one we had originally designated (1,950 c.f), and we did this just to try to make sure we would get everything. The things she claims were missing, I guarantee were not taken by any of our crew; we have a 30 day "find" policy, and 99.9% of the time, the customers find the "missing" items later. . . some call us back to apologize for implying we "stole" them, others we have to call and find out the things were not "missing" after all. We do not run a thrift store. . . One of our crew did have his wallet stolen at a convenience store, but our two man crew did unload her truck (even without the extra man) by the end of the day that we had scheduled to unload her. If she had asked us to move one of the vehicles, so she could get out and go get something to eat, my driver would have been glad to. . . when he heard this part of the complaint, he just rolled his eyes and said, "All she had to do was ask that we move it, John." We did pay for a repair, and originally she told us it was repaired, so I am not sure about this part of the complaint. We sent a bigger truck, and we did everything the customer asked, and fixed the broken item, and I even asked the customer how we wronged her. Her biggest complaint was "missing" items, ( that I guarantee did not come back from Arizona on our truck. . . I was there when the truck came in), and the broken item, which indeed had a crack before we ever touched it, according to my crew leader. We strive to do our best, and live by the golden rule, and I promise, we will continue to do this for all! John, owner
This is in response to John's reply on my Dec. 26, 2014 review: John Horner (do a little web search on him), the owner, claims they do not have a thrift store...I have written emails, from them, where they run a CSM (Christian Service Ministries where they sell donated household items, go to their website: alwayshelpfulmoversministries.com ). I have it in writing that I would be given the 30' truck. I was originally told that they would send me a larger vehicle and I asked them to commit the 30' truck (not an 18' trailer but the 30' truck) since I was moving to AZ and there would be no going back. They promised me the 30' truck (period). Again, I have it in writing and this alone is a breach of contract and these two points alone make him a liar. As to my things that have gone missing. At the end of the first day of loading the truck, they took the fully loaded trailer back to their "compound." I believe that my things were taken at that time. I do not believe that my things were brought to Arizona and then taken back to Kansas City as John states, I think they took them prior to the drive out. They had all night to pick through my things. How many moving companies have people accuse them of "things gone missing"? I've never even considered that this could happen let alone accused a moving company of taking my things. But John and Always Helpful Movers, by his own admission, "has had customers, other than me, accuse them of this." I've since found other reviews on the internet where past clients are accusing them of taking their things (they have not since recanted as I'm not going to recant because my belongings are missing, THE END). The guys lost their wallet at Walmart, not at a convenience store. Supposedly half the funds to hire additional help were lost in that wallet so instead of the 3-4 movers that were supposed to unload my truck I had 2 guys to unload 14,000 lbs of furnishings. Lastly, my chair was not cracked going onto that truck, in fact, they found the missing piece on the truck. They did not get me unloaded on the promised day, they unloaded me on both Sunday and half of the day Monday. These are the facts as I know them. John is a liar and someone is a thief. There are some good people working for this company but John is in charge and my move was horrible! Some cherished family keepsakes are missing! Moves are stressful enough without adding additional drama. There are many other moving companies and using this one is a mistake...BUYER BEWARE!
This is my fifth move (for office, residence and daughter's residence) with Always Helpful Movers, and they always are not only helpful but also efficient, professional, careful, courteous and patient. They've moved office furniture, home furniture, appliance, books (over a thousand), precious objects, even an antique organ. They have been meticulous with every item, and creative in finding ways to prepare and pack challenging pieces, from fragile to oversize. Best of all are the movers themselves -- every one of them patient, hard-working and cheerful. Most recently, Anthony and Leo worked what could have been a stressful move from one location to two, storage and a residence. They arrived on time, worked with great professionalism, and generally made the whole day easier than any of us expected it would be. The only items damaged in the entire move were the ones family members packed and moved themselves. Good lesson in that: next time let Always Helpful move every piece. This is a busy business (deserves to be). To get the best service, customers need to do their part: set a schedule, have a process (which pieces go where, written out on a document movers and customers can check off), confirm times and addresses by phone the day before, be specific about where the items need to go at the destination. I've been prepared (last move) and sloppy (two of the other moves) and it is all easier when customers know what they want. Regardless, the movers made everything work. Love these guys.
FAQs
What is your typical process for working with a new customer?

For clients with large homes, 2, 3 or 4 bedroom houses, we prefer to do free In-Home Estimates for the most accurate quotes. A potential client would call our office and speak to one of our managers who will schedule a time for a walk-through that best suits the client. We would then prepare a proposal/contract for the client, that contains hourly rate, crew size, travel fee (if any) and send it to the client via email. This same process applies to out-of-state moves.