How much does a metal roof cost?
The average cost to replace a metal roof is between $4,400 to $8,750. This price can increase dramatically based on roof size, type of metal used and the amount of repair work required.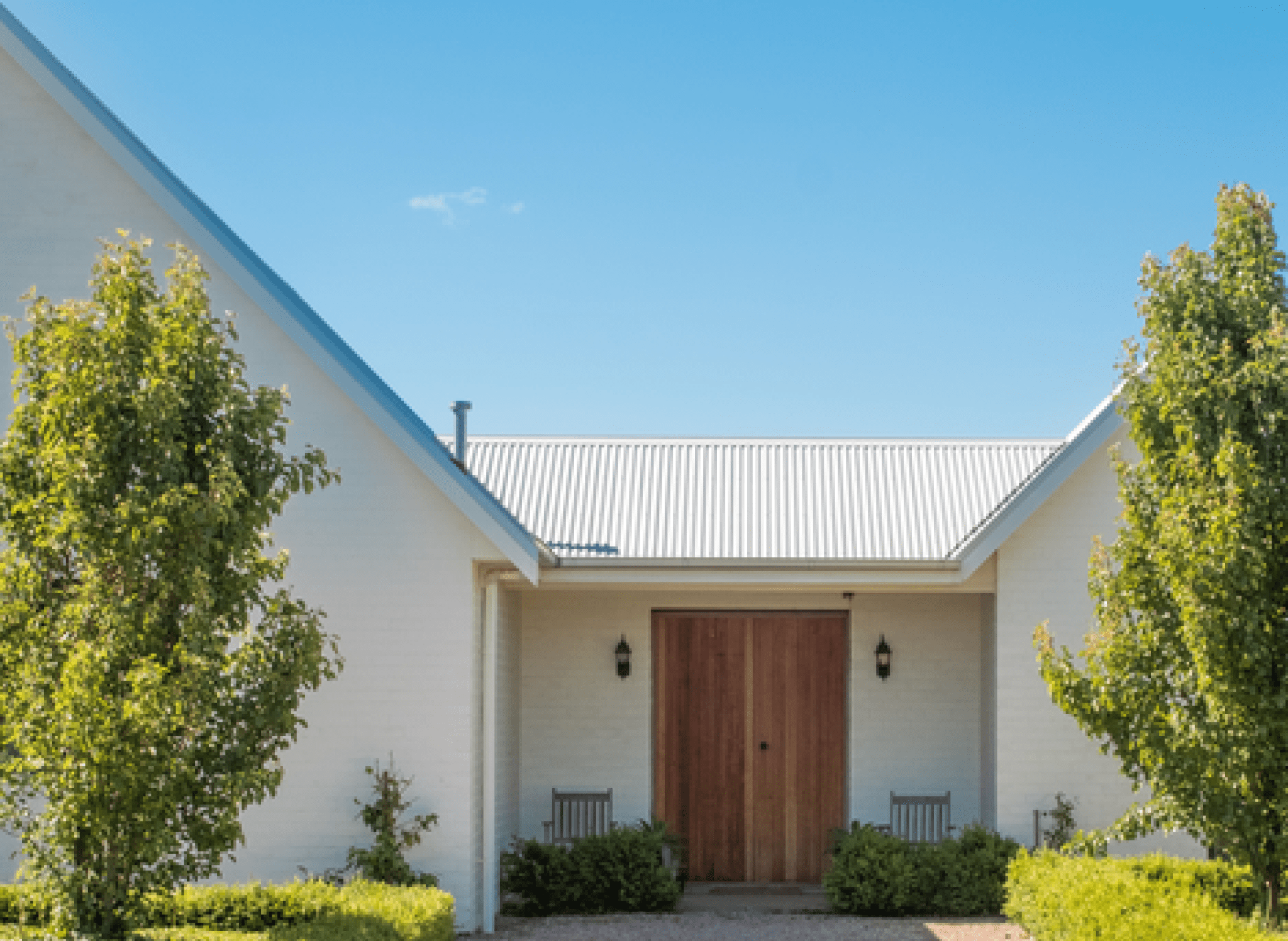 Professional roofers can install a new metal roof on a home or commercial building when the old roof's lifespan is over, the roof is leaking excessively or irreparably sagging or the metal is cracked or damaged beyond repair. Metal roofs can also be installed as an upgrade during a remodel or when someone is building a new property.
Due to the material and the fact that heights are involved, metal roofing installation is not a good idea for most DIY homeowners — unless they've been properly trained and have the know how to handle metal shingles safely.
What's in this metal roof cost guide?
How much does a metal roof cost?
The cost of your new roof will depend on factors such as materials, square footage, your zip code and the type of metal roofing you select. Here are some examples of pricing for metal roof installation from Keith Blackstock of Blackstock Construction:
| Type of metal roof | Price per square, including materials and labor | Total cost for a 30-square roof |
| --- | --- | --- |
| Standard metal roof | $120-$150 | $3,600-$4,500 |
| Snap-Loc metal roof | $200-$225 | $6,000-$6,750 |
| Standing seam metal roof | $300+ | $9,000+ |
| Tuff-Rib metal roof | $250-$350+ | $7,500-$10,500 |
Blackstock is a certified metal installer in the state of Georgia and a roofer by trade. In his region, a new metal roof is typically double the cost of an asphalt shingle roof. Traditional three-tab asphalt shingles start at $60 per square and standard metal roofs start at $120 to $150 a square and go up from there.
Find a top-rated roofer near you.
What affects metal roof prices?
The price of metal roofing depends on several factors, including type of metal, current metal costs, roof condition and roof size.
Damage to the sub-roof will affect your roofing costs because no leak-proof roof can be installed without first having a solid foundation to support it.
Because each roof is unique, roofing contractors provide free estimates to determine the type of roof you currently have, any repair work needed, the amount of materials required and other details of your roofing project.
Here is a breakdown of the factors that impact metal roof costs:
Square footage
Pros measure roofing materials by the "square." One square equals 100 square feet. Using the base square footage of a building's floor plan doesn't directly correlate to the roof size because roof pitch (steepness) and roof detail (eaves and dormers) add to the roof's overall area.
The pitch of a roof is determined by dividing its vertical rise by its horizontal span. From there, the area of a roof is calculated by multiplying the square footage of the roof (height x width) by the pitch (vertical rise/horizontal span). The roof area = height x width x pitch. According to Keith, the average three-bedroom home with a standard roof requires 24 to 30 squares of metal roofing material, including waste or overage material.
Installation costs
Installation and roofing costs vary based on the current price of metal (prices can fluctuate greatly), a region's labor costs, the quality of materials, the intricacy of the roof design and whether or not any damages need to be repaired prior to installation.
The Metal Roof Network provides sample pricing for nationwide costs to use as a starting point for calculating roofing costs:
| Quality of metal | Cost per square foot | Cost per square |
| --- | --- | --- |
| Entry-level | $2 | $200 |
| Mid-range | $3-5 | $300-500 |
| High-end | $10-15 | $1,000-1500 |
Find a great roofer in your area.
The Metal Roof Network also recommends budgeting about 5 percent to 7 percent of additional roofing materials for waste and overage. The organization also cites that the cost of labor can range from 50 cents per square foot ($50 per square) up to $15 per square foot ($1,500 per square) depending on the region, type of roof being installed and skill level required.
Metal roof repairs
Depending on the type of roof system, the screws and materials required and the caliber of work the original roofers performed, the price of repairs can vary. The average price range for metal roof repairs is $350–$1,000, including materials and labor.
Special finishes
Metal roofs are available in many more styles and finishes than the traditional panel and vertically ribbed styles of the past. Some roofing material replicates wood shake and tile shingles; other materials have specialty patterns, such as diamond shapes or custom designs. Metal roofs also come in a wide array of colors and finishes, from textured to shiny to a weathered look.
According to the Metal Roof Network, choosing a specialty color, pattern or finish may increase the cost of metal roof materials by 20 percent to 25 percent. Most metal panels or metal shingles can be finished in reflective, energy-efficient coatings or paint by the manufacturer, for an additional charge.
Roof design
The pitch and design of the roof affect the cost overall cost of metal roof installation in two ways.
First, a steep roof pitch makes it more challenging and time-consuming for roofers to complete the job — thereby raising the labor cost for the overall job.
Roof design can lower or increase the cost of a new metal roof, depending on how simple or elaborate it is. Costs are greater the more penetrations, valleys, pipes, vents, chimneys, skylights and walls that a roof has. These elements require a lot of detail work and labor to make sure the new roof doesn't leak. They also require additional flashing, screws and other materials, which increases the overall cost.
Metal roof types
The type of metal shingles you choose will impact your roofing costs. Metal roofs are a good investment because they are sturdy. Typically made from a mix of recycled content and new material, they're lighter than tile or asphalt. They are fire resistant and capable of withstanding extreme weather when properly installed.
Here are the most common types of metal roofs on the market and how they rank in pricing:
Aluminum is lightweight and does not corrode or rust, which is a great perk in rainy environments. However, it is soft compared with other metals and is more easily damaged or dented. In general, aluminum shingles are more expensive than steel shingles
Steel is often coated with aluminum or zinc (galvanized steel) to prevent corrosion. Without these coatings, steel will rust on its own. It's typically less expensive than aluminum, copper or zinc. Stainless steel is another metal roofing choice, although it's more expensive than aluminum coated steel.
Copper is often used for architectural metal roofing. Copper looks beautiful, ages well, doesn't rust and has a long lifespan. However, it also costs more than standard metal roofs.
Prices can start around $8 or $9 per square foot up to $15 per square foot for heavier gauge or specially finished copper shingles, according to the Metal Roof Network in Reno, Nevada. Labor is also typically more expensive for copper roofs because installation generally requires more skilled roofers. According to the Metal Building Manufacturers Association (MBMA), copper is typically used in 16- or 20-ounce per square foot thicknesses.
Zinc is a popular metal type for uniquely designed roofs because of its malleability. Its natural qualities enable it to weather well, and it doesn't require factory coatings to protect against corrosion. Many pros say it doesn't fade, crack or chip.
The cost of zinc materials is comparable to copper or stainless steel. The perks of a zinc roof — once you bypass the initial investment—are little to no maintenance and a long-lasting roof.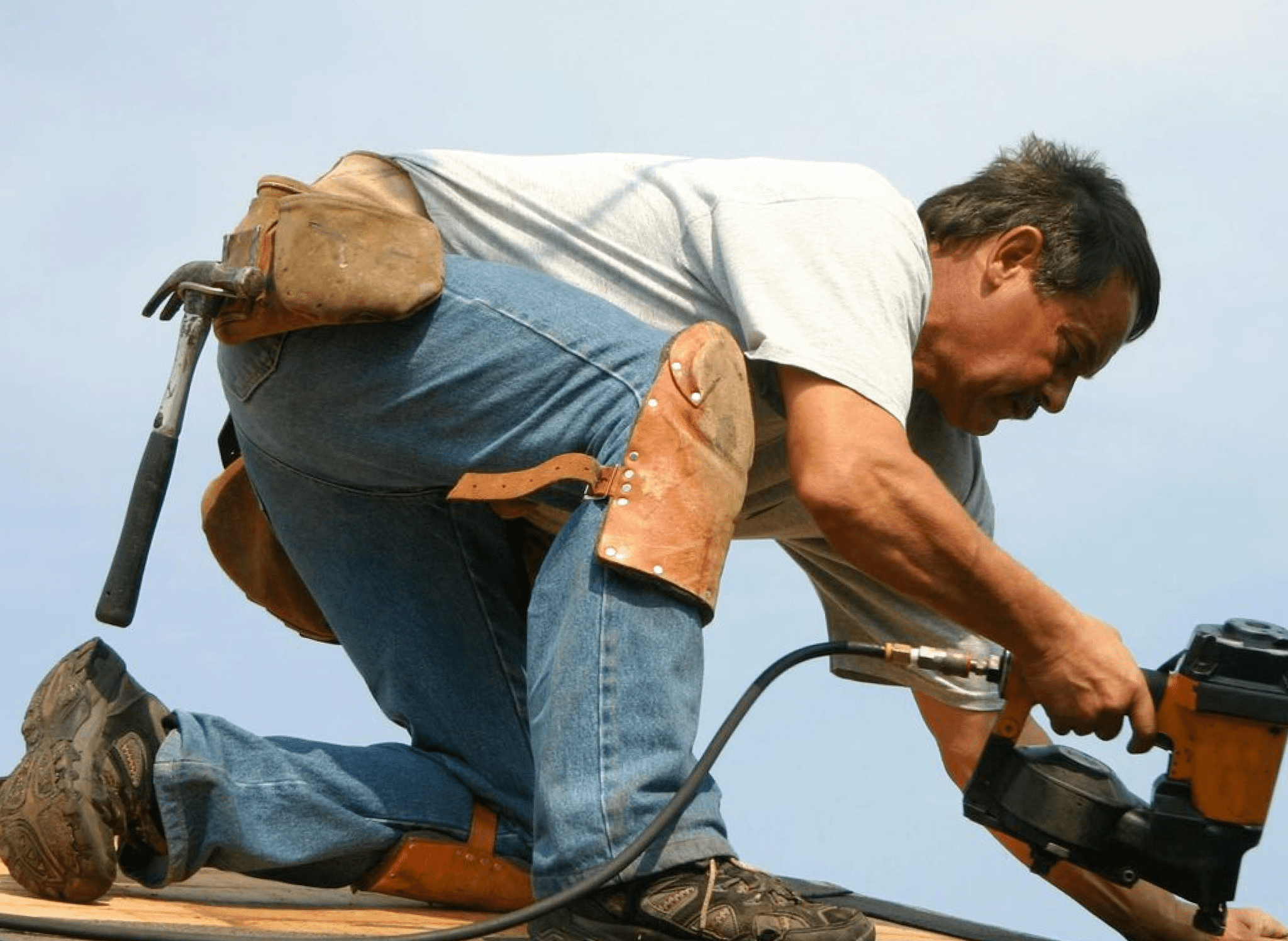 Metal roofing materials
On average, metal roofing systems range from $1 to $4 per square foot, according to the Metal Roof Network. But roofing requires more than just the metal panels or shingles — it also includes insulation, roofing felt, underlayment, caulking, sealant, screws, nails and all the necessary roofing tools.
For example, some types of metal roofs require premier screws, which are threaded to hold the metal roofing safely to the decking. If the roof is made with R panel roofing, it will require screws that start at 25 cents each. If a job needs 3,000 screws to secure the metal roof, that's $750 in screws alone, but it's worth the investment. Nails move and contract over time with the weather and eventually come loose. Screws keep a roof more safely secured.
Also, installation of an R panel or Tuff-rib metal roof requires neoprene washers. These visibly seamed metal roofs need neoprene or rubber washers because they won't deteriorate with weather.
The roofer's contract should spell out the type of screws and washers to be used. Be sure to check on this to avoid the effects of lower-end materials— which could shorten a roof's lifespan.
Can you put metal roof over shingles?
In most states, roofers can install a new roof over an existing roof. However, code in most states requires that after two roofs have been installed one on top of another, all former roofing materials must be removed and re-roofing must start fresh to protect the integrity of a home's structure.
Be careful when hiring a contractor to replace an existing roof, says Blackstock of Blackstock Construction. "I've seen some crazy situations. One person paid $7,000 to have a new metal roof installed, but the contractors didn't secure the metal panels to the home. Instead, they just secured them to the shingles of the original roof. The roof suffered some wind damage, and we went up there to check it out. When we picked up one metal panel, eight other panels came up with it."
When metal panels are installed on top of shingles, condensation builds over time on the shingles and causes the metal to rust, so it will rust around the panel and it's likely to come loose in a storm. That's why Blackstock recommends taking the old roof off before installing a new metal roof.
The cost of removing an old roof to prepare for installing a new roof, plus adding new decking, costs about $45 to $75 per square, depending on the pitch of the roof. A professional roofer's contract should specify all details of the project. Be sure that you clearly understand the warranty if there is one available so you can avoid problem situations.
Warranties
It's wise to protect a new metal roof investment with a warranty. Two key warranties are generally available. One is the warranty provided by the materials manufacturer. For example, McElroy Metal's regal white metal panel referenced earlier comes with a 40-year manufacturer's warranty against defects.
The other warranty is that provided by the roofing contractor to cover any issues related to the installation. Note that not all contractors offer a warranty on installation. According to the National Roofing Contractors Association, industry standards for installation warranties range from one to three years, depending on the contractor.
What are the benefits of metal roofs?
There are tons of benefits to installing a metal roof, from durability to long-term savings. Although metal roofs typically cost more initially than asphalt, they have a longer lifespan, which saves money in the long run. They insulate your home, increasing your energy efficiency and saving you money on bills such as air conditioning. Metal can be installed on any home from steep and gabled to a modern flat roof.
Beyond good looks and energy savings, metal roofs also have a few other perks:
Durable
Metal roofs are tough. Aluminum, steel, copper and other metals can stand up to the elements in a way that wood shingles or tile cannot. FEMA advises that when properly installed, metal roofing systems can stand hurricane strength winds of up to 90 miles per hour. A metal roof should survive most severe weather, including rain, wind, extreme heat and snow, when the correct techniques are used during installation.
Environmentally friendly
Some metal roofs are made of up to 95 percent recycled content. Depending on the manufacturer and what the metal roof is made of, it can be up to 100 percent recyclable when it's finally time to replace.
Money-saving
Certain types of metal roofing materials have special, heat-reflecting finishes and low emissivity, which can decrease heating and cooling bills by 10 percent to 15 percent. McElroy Metal's roofing panels in regal white are a highly rated energy-efficient roofing material, according to specifications of the Environmental Protection
Agency's Energy Star program
Used to build "cool roofs," these pocket-book and environmentally friendly materials save money in the long run by lowering bills.
Safe
Metal roofs are fire retardant. Many metal tiles or panels have been awarded a Class A fire rating. Installing a fire resistant underlayer on the roof provides further protection.
Insurance savings
Selecting impact-resistant metal shingles or panels and investing in highly rated fire-resistant metal materials can earn insurance discounts—thereby providing further savings each year.
How to hire a roofing contractor
Replacing your old roof means finding a trustworthy and competent roofing professional. When comparing metal roofing prices, don't automatically choose the cheapest bid. Hiring seasoned professionals can cost more in installation costs but will save you money in the long run when your roof stays put in poor weather and doesn't leak after storms.
Read peer reviews. Look for customers who are happy with their roofing installation
Get quotes. Invite 2-3 roofing contractors to do a free quote. Ask them to break it down by pricing of metal roofing materials, labor and other costs
Confirm their insurance and licensing. Roofing can be dangerous. Find a company that has workers comp, liability insurance, and the proper business licenses.
Ask for a contract and a timeline. The contract should include the type of metal roof shingles that will be used, the square footage of the roofing project, a breakdown of the roofing prices, and specifications that the company will haul all debris from the old roof away
Get a warranty. Ask for two warranties. One for the roof shingles and one for the installation. This will protect you in case of failure of a steel roofing panel or faulty installation that leads to leaking or other problems.
For more information on smart hiring, check out our safety tips.
Find the best roofers near you
If you need to replace the roof on your home, don't delay. Visit Thumbtack and request free estimates from the best roofers near you.