How much does radon testing cost?
Nationwide, the average cost of a professional radon test is between $125-$275. However, radon testing can sometimes be included as part of a larger home inspection package. Radon is a naturally occurring, odorless, colorless radioactive gas that comes from the natural decay of uranium.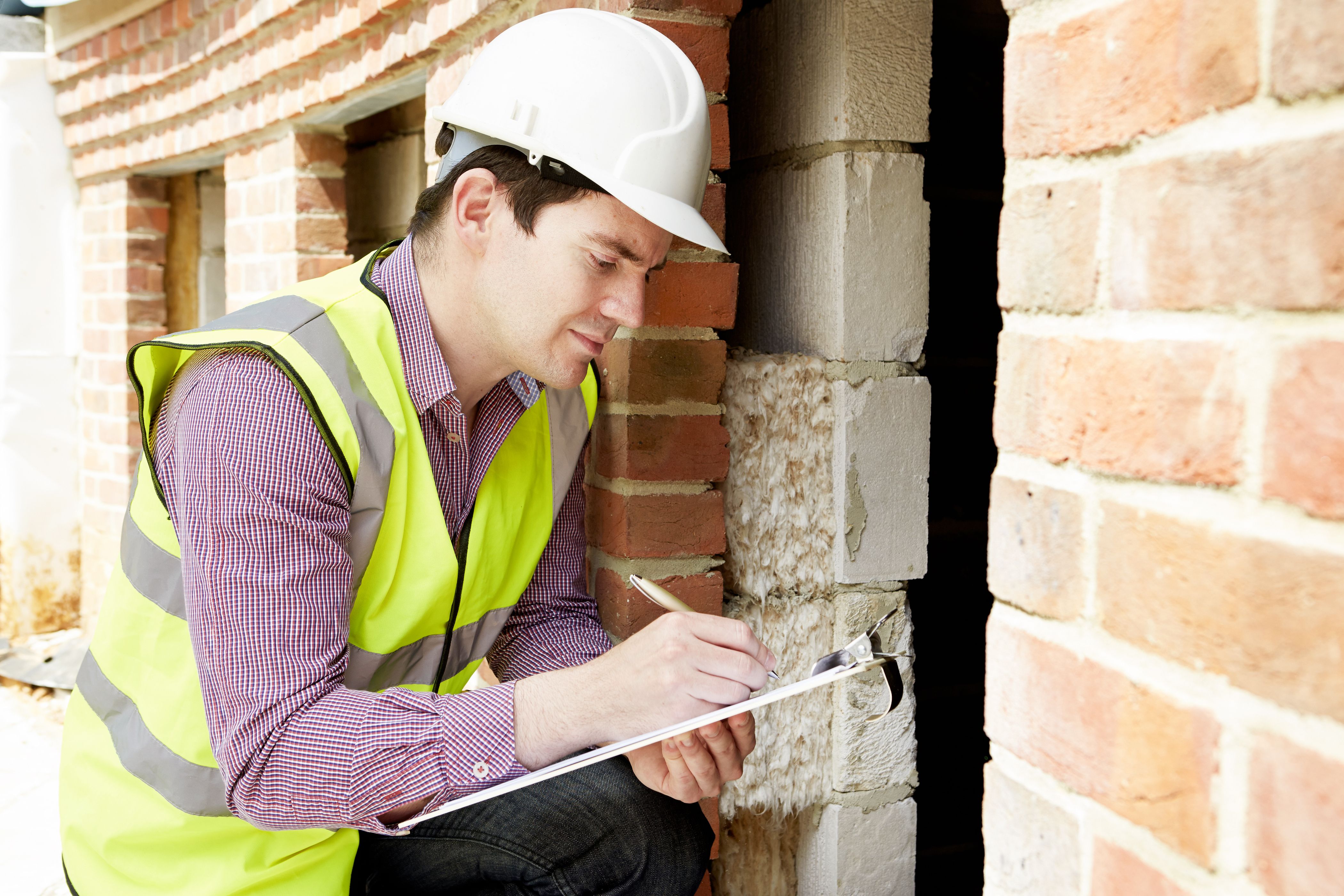 Radon gas is brought into a home through the basement via the stack effect. The stack effect is when warm air rises through the house, creating a vacuum in the basement. This then pulls air up from the ground – even through a concrete foundation.
Overexposure to radon is dangerous since it is also a carcinogen that can cause lung cancer. In fact, it's the leading cause of lung cancer among non-smokers, pretty scary, right? While a certain amount of radon is found in nearly all soils, some areas are more susceptible to high levels than others. This map created by the EPA shows radon levels in different parts of the country and can help you figure out if you're in a high-risk area or not.
The good news is that testing and measuring radon levels is easy, affordable and will provide the information needed to remove radon if necessary. It's wise for home buyers to request radon test results before purchasing, or if you are living in a home that's never been tested for radon.
Before you hire a contractor to test your home for radon, get a sense of how much you'll pay with this guide.
What's in this cost guide?
How long will radon testing take?
A radon test by a certified radon measurement professional can take around from two days for an initial test. Testing can take up to a year if your initial results show signs of radon and you end up needing continuous testing and follow up visits.
To test your home, professionals typically position a radon-tracking device in the home's lowest, lived-in level to monitor and measure radon levels.
Testing determines the levels of radon in the air. It is measured by looking at the radon's rate of decay in units called curies, which are then converted to picocuries. The EPA says radon levels of 4 picocuries per liter (4 pCi/l) or higher poses a health and lung cancer risk. If the test kit reveals high levels of radon, the testing process may continue for as long as a year. You will also need to take radon reduction measures or mitigation to remove it from your home.
The EPA recommends testing all floors of your home below the third level.
What impacts the cost of radon testing?
Radon gas testing is essential when trying to verify your home's indoor air quality. A simple radon test kit can be purchased at hardware stores for a quick reading on radon levels.
However, it's better to hire a professional than use a self-test, to get a more accurate reading and determining next steps if your home checks positive. A professional radon contractor will use more sophisticated equipment, like a radon system to control and monitor any detected problems.
To give you an estimate of how much you might spend to have a professional radon test, below are the average costs across several companies:
There are several other factors that can impact the total you spend for radon testing:
Package deals for radon gas tests and home inspections
Many radon measurement professionals are also certified home inspectors. Companies often offer a bundle of services at a lower cost per service than if each test or inspection is purchased individually. Below are average package costs for homes up to 3,500 square feet:
| | | |
| --- | --- | --- |
| Services included in package | Total cost | Total savings |
| Home inspection and radon gas test | $435 | $50 |
| Home inspection, radon gas test and termite inspection | $490 | $75 |
| Home inspection, radon gas test, termite inspection and well flow and potability investigation | $590 | $95 |
Additional travel costs if your home is outside their service range
Some radon testing companies charge additional travel fees if the house or building is outside their standard service range. Inspections Plus, Inc., for example, has no additional charge to test properties within a 150-mile radius of its shop. For those outside their range, they charge an additional $0.50 per mile.
Doing a retest at various times during the year is a good practice but can impact the cost.
What happens if you test positive for radon?
Mitigation services may or may not be needed depending on the gas level. If you test positive for radon levels of 4 picocuries per liter (4 pCi/l) or higher, you will definitely need radon mitigation, or reduction, services. Most homeowners will pay around $1,200 for radon mitigation, but your range could be anywhere between $800 - $1,500 depending on your house size and conditions.
If a radon test results are positive, you and your technician will need to implement a radon mitigation system. There are three common systems for getting rid of our reducing radon levels:
Sealing the basement
Soil depressurization
Pressurization
Soil depressurization
Soil depressurization is one of the most common methods used to reduce radon concentrations. Depressurization methods can be active or passive.
A passive depressurization system taps into the natural airflow of the house with a system of piping to funnel out radon from your home, thereby reducing radon gas levels and improving your indoor air quality.
An active soil depressurization radon reduction (ASD) system, also known as sub-slab systems, uses a fan to create a vacuum under the foundation to suck radon out of the soil and keep it from seeping in. It then exhausts the radon out through a PCV tube above the roofline.
Sealing the basement
A well-sealed basement is always a good first step you are showing a high level of radon to make sure radon doesn't seep into your home. However, sealing your basement is not a good method on its own and will need to be combined with one of the other two mitigation systems to improve results. Sealing focuses on filling cracks and air leaks with caulk to help reduce outdoor air from getting inside.
Pressurization
Specialists typically pressurize newer homes that already have a tight building envelope or radon-resistant features in place. New homes tend to be more airtight and less drafty than older houses, so pressurization works well with them.
This radon mitigation system works by sealing the lower levels of the house and then pumping air into them, which prevents a vacuum from forming as warm air rises through the structure.
Continuous monitoring
Because radon levels can change over time, consider buying a radon gas detector to monitor levels. A continuous radon monitor can be a good investment when thinking about future real estate transactions as a known radon issue can be a deal breaker. It's also important for your family's health since, as mentioned earlier, it puts you at a higher risk for lung cancer.
You can also schedule follow-up radon tests with your professional.
Tips for hiring a radon test specialist
Before you hire a professional to test your home for radon or implement a radon mitigation system, you should make sure they're certified. Your State Radon Program can provide a list of testers who are either certified at the national or state level. They should be certified by the National Radon Safety Board (NRSB) or the National Radon Proficiency Program (NRPP).