1. Focus on your heating system.
Central heating should be the primary focus for homeowners in the fall and early winter. As the temperatures begin to plummet, a home's heating system becomes an integral part of comfort and safety. Additionally, a heating system that isn't maintained throughout the year can lead to costly repairs down the road.
As soon as fall or early winter arrives, hire a licensed and reputable professional to inspect your furnace, boiler and HVAC system. This can prevent downtime during the random cold days leading up to the normal ongoing winter chill.
Start the winter season with a complete HVAC inspection, and tackle any repairs needed to keep your family safe and warm.
Heating checklist:
Schedule an HVAC inspection as early as possible.
Discuss necessary maintenance items with your HVAC contractor.
Request quotes on large projects, such as replacing a furnace or installing new ducts.
Repair parts before they fail to prevent a poorly timed emergency.
Related content: The best HVAC maintenance tips.
2. Protect your water heater.
When it's chilly outside, nothing sounds better than taking a shower or spending an hour (or two) in a bubble bath. Unless that water is ice cold.
Prevent hot water mishaps by staying on top of maintaining your water heater. Hire a professional to flush your tank and add insulation to your pipes and tank. They should also check the water heater's temperature, test the pressure relief valve and inspect your anode rod.
3. Re-paint your rooms.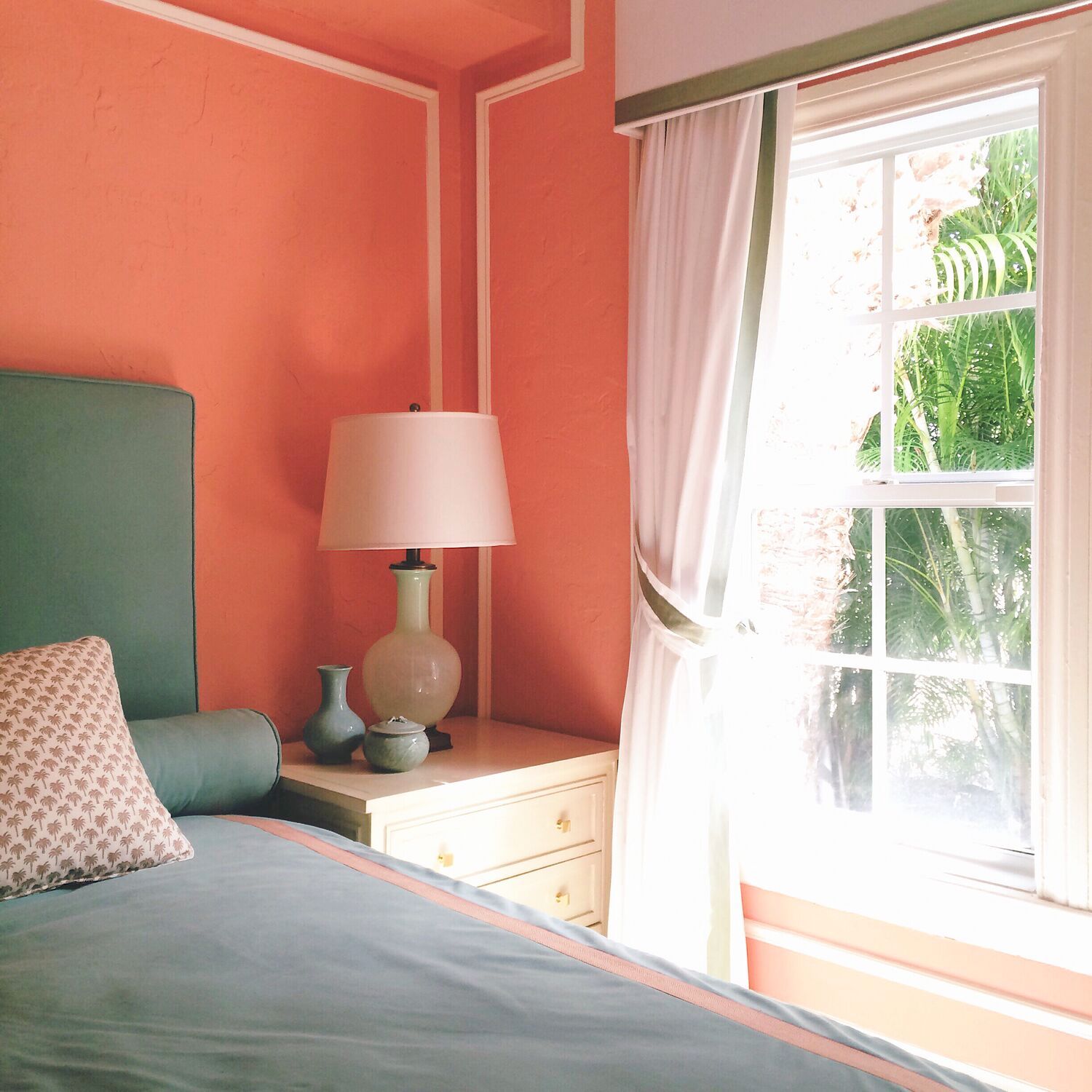 A fun home maintenance item for the winter months is to add a fresh coat of paint to your home's interior. Fresh paint contributes to your home's overall feeling and ambiance, says Shannon Katz of Smart Construction Consultants Inc. And during the darker, colder winter months, adding uplifting or warm colors to make your home cozier. For example, colors such as yellow, orange and red can provide warmth. Or, choose colors like gray, charcoal and blue for a sophisticated winter wonderland look.
If you want to makeover several rooms and need help deciding which colors to choose for your room — as well as furnishings such as decorative pillows, throws, lighting and other accessories — hire an interior decorator.
Paint checklist:
Walk through your rooms to see which ones have chipped, peeling or cracking paint.
Decide which rooms need new, fresh paint.
Check out paint samples online or in-store.
Pick a color and purchase your paint.
Hire an interior painter for the best results.
4. Inspect your plumbing for leaks.
As winter approaches, walk through your kitchen and bathrooms and inspect the faucets, sinks, pipes and other plumbing fixtures.
How do you know if you have a leak? The Environment Protection Agency (EPA) provides this key tip: "Take a look at your water usage during a colder month, such as January or February. If a family of four exceeds 12,000 gallons per month, there are serious leaks." Other signs of a leak include:
A spike in your water bill
Low water pressure
Sudden moisture in your walls
Unusual odors
While a small drip here or a small leak there might not seem like a lot, the EPA points out that one leaky faucet can waste more than 3,000 gallons of water in a year. Not only that, but leaks can also lead to permanent water damage. Contact a plumber if you suspect your plumbing fixtures have leaks.
Plumbing fixture checklist:
Track your water usage.
Visually inspect all accessible plumbing.
Hire a pro to replace or repair your plumbing or faucets.
If you cannot locate your leaks, schedule a plumbing inspection with a professional.
5. And check for frozen pipes.
In addition to inspecting your home for plumbing leaks, make sure you don't have any frozen pipes. This is especially important if you live in a region where the weather gets below freezing and if you have:
Pipes in an unheated basement, attic, garage, crawl space or kitchen cabinet
Swimming pool supply lines
Hose bibs
Water sprinkler lines
Little or no insulation for pipes in exterior walls.
Take steps to winterize your irrigation system. For example, drain the water from your sprinkler system and turn it off for the season (if you haven't done so already).
A frozen pipe could burst if you don't address it, leaving water and structural damage, slippery conditions (if the burst occurs outside) and a costly repair bill in its wake. Look for signs of frozen pipes — lack of running water, weird odors, visible frost — in your home, and contact a plumber near you if you notice any.
Search local handymen and check prices.
6. Deep clean your home.
If your household tends to spend more time indoors due to colder temperatures, consider hiring a house cleaner to deep clean your home. Deep leaning covers areas that aren't covered in standard house cleanings. And when deep cleaning your home, the house cleaner will spend more time addressing certain areas (e.g., a bathroom) to remove dirt, grime and scum.
Although they differ by company, some examples of deep cleaning services include:
Cleaning appliances (stove, fridge, etc.)
Countertops
Floors and baseboards
Blinds and interior windows
Light fixtures and bulbs
Ceiling fans
AC/heat vents
And more
A thorough deep cleaning can help make your home feel cleaner and more inviting throughout the winter months.
7. Don't forget your carpets.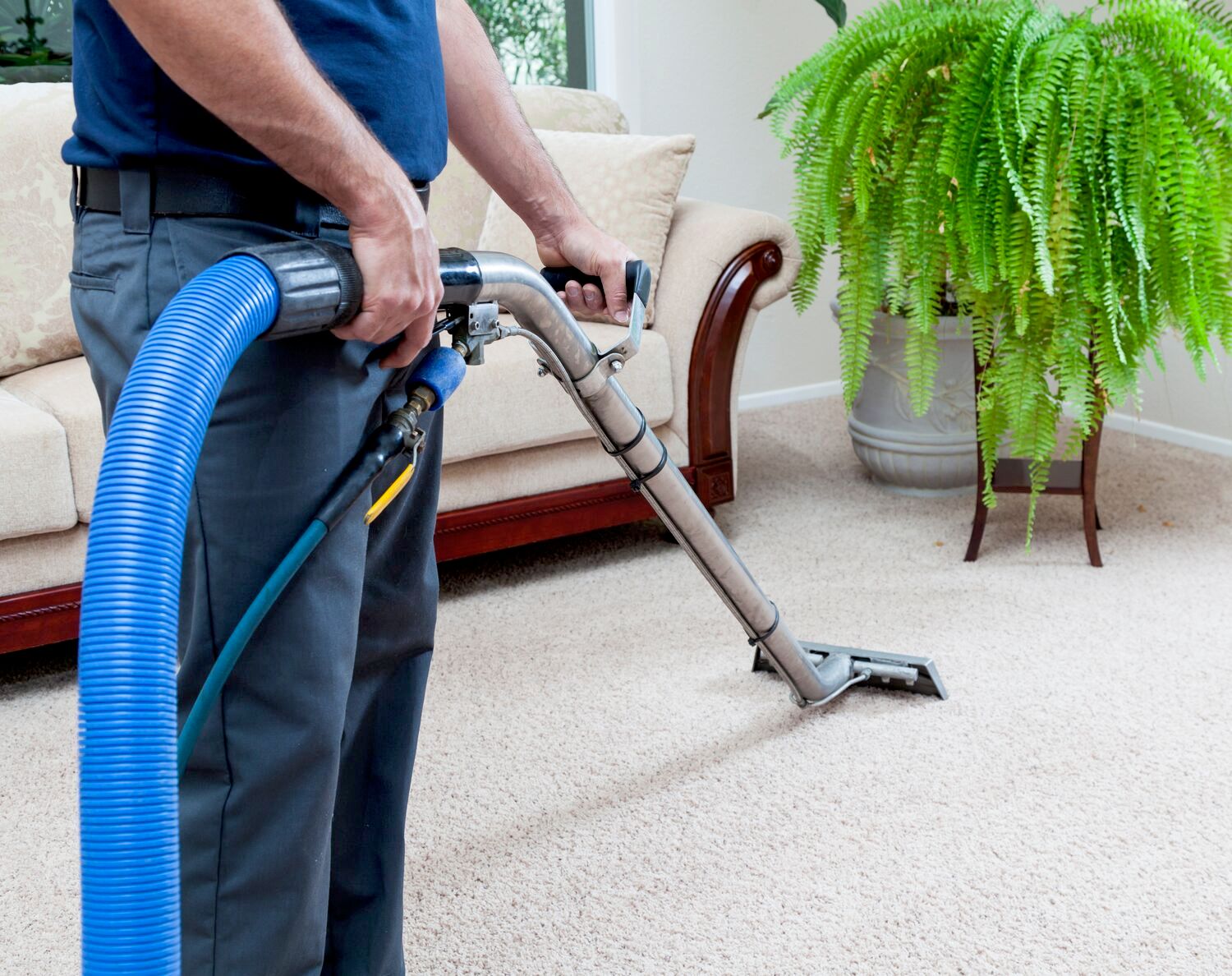 Speaking of cleanliness, get your carpets cleaned too. Cleaning your home's carpets will add freshness just in time for the holidays and help protect your household's health.
Because carpets can trap dirt, dust mites, pet dander and other pollutants and allergens, the American Lung Association recommends deep cleaning your carpet once a year using dry steam cleaning. If you don't have the necessary equipment or skills to deep clean your carpets, schedule an appointment with a professional carpet cleaning service near you.
Carpet cleaning checklist:
Determine how many rooms in your home need to have the carpets cleaned.
Figure out when was the last time you had your carpets cleaned.
Call multiple companies to request carpet cleaning quotes.
8. Check your locks and security system.
Winter is a good time to check the locks on your doors and to tighten any loose screws. If a lock has been sticking or a doorknob has stripped screws, it might be worth hiring a locksmith to install a new lock and doorknob set to keep your family safe — especially if you plan on spending time away from home during the holidays and in the new year.
And if you don't have one already, consider installing a home security system for additional protection.
Lock checklist:
Test your home's locks for proper operation.
Tighten screws on door handles and deadbolts.
Replace any malfunctioning locks or doorknobs.
9. Inspect weatherstripping.
As the freezing temperatures set in, check for areas in the house where heat can escape. Heat can escape through your windows and doors where weatherstripping or caulking has deteriorated, leading to an increase in energy bills and a less comfortable home.
Weatherstripping checklist:
Look for cracking or dried-out weatherstripping around your windows and doors.
Locate any drafts in your home.
Hire a professional to replace your weatherstripping as needed.
Get free estimates from top-rated handymen.
10. Make sure your home is insulated.
Ideally, you would've insulated your home in the fall before winter arrives. However, it's better late than never.
If you haven't insulated your home, inspect the following areas that should be protected during the winter:
Pipes
Attic, basements, garages and crawl spaces
Exterior walls
Vents and ductwork
Doors and windows
With proper insulation, you can help lower your heating costs and keep freezing weather at bay. Reach out to an insulation contractor near you to help you address these areas in your home.
11. Install heated flooring.
Tired of dealing with cold toes after walking barefoot on your freezing tile floors in your drafty bathroom every morning? A radiant floor heating system might be your answer. This system increases the temperature in a room from the floor up.
The most common types of radiant floor heat are electric and hydronic floors. With an electric system, electric cables are built into the floor. If you opt for a hydronic system, heated water is pumped from the boiler through tubing under the floor. Hydronic radiant floor heating is the most common and cost-effective of the two options, according to the U.S. Department of Energy.
Find heated floor installers near you and hire a pro to upgrade your home.
12. Tend to your fireplace and chimney.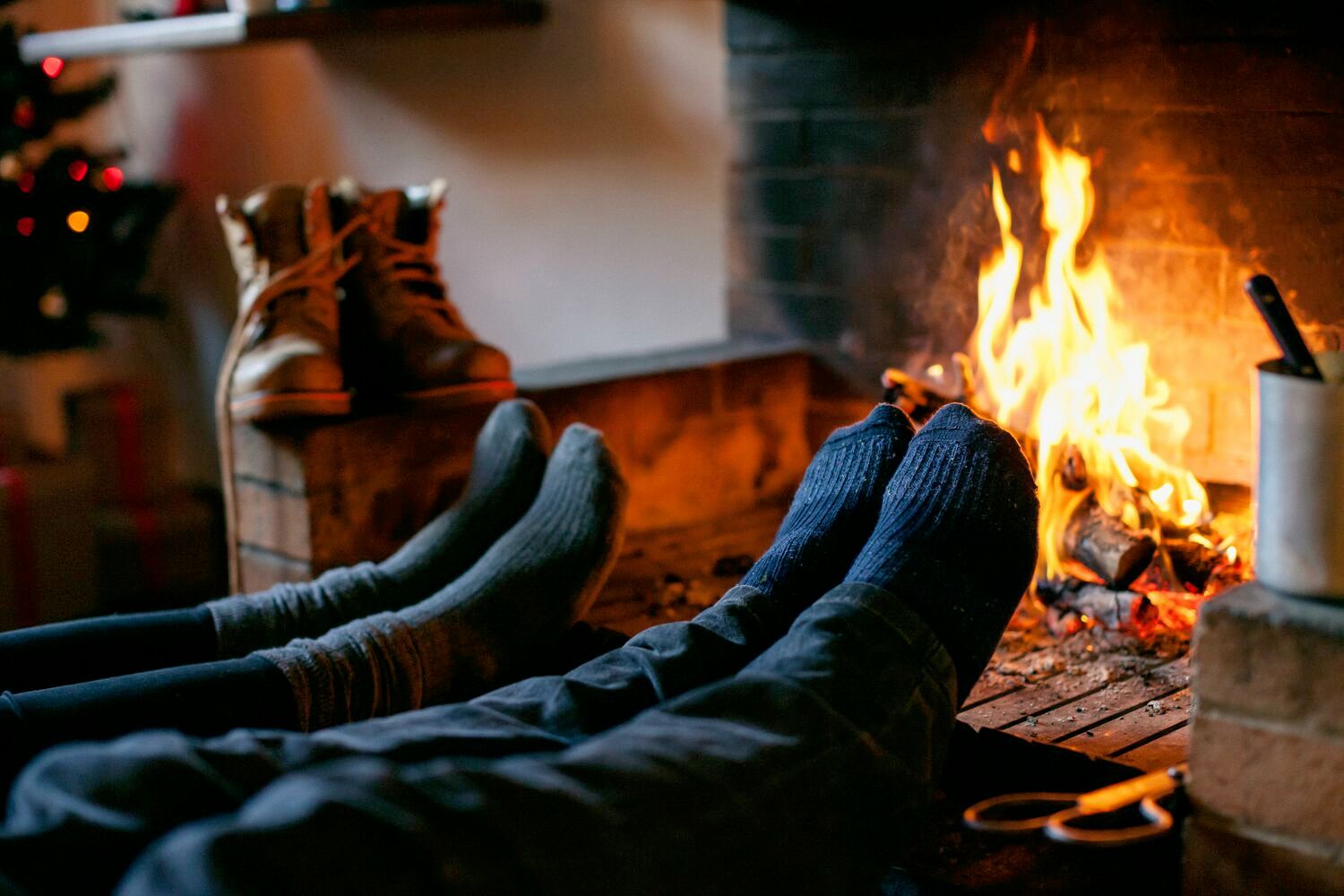 Many home maintenance projects that can make your home more enjoyable during the winter months are those that can transform your home from "just a house" to a "cozy home." For example, fireplace refacing can make a big difference in your home's appearance.
While you're at it, consider hiring a chimney sweep to handle any necessary chimney repairs and cleaning. This can help ensure your family remains safe when using a wood-burning fireplace or stove.
Fireplace and chimney checklist:
13. Pump your septic tank.
If your home uses a septic tank, it's a good idea to have it pumped every three to five years, recommends the EPA.
Pumping your septic tank before having family over for the holidays can prevent unwanted mishaps. And when the holidays are over, a properly maintained septic tank will lower the chances of you incurring a costly repair bill and protect your property value. Maintaining your tank can help protect the environment, your household and neighbors, states the EPA.
Septic tank checklist:
Find out when your septic tank was last pumped.
Request free estimates for septic tank pumping and maintenance.
Schedule services with a professional.
14. Clean your gutters.
In the fall, leaves, twigs and other debris can build up in your gutters — which can cause severe damage to your roof during the winter. If you don't remove the debris from your gutters, it can trap moisture that can freeze and eventually form ice dams.
Cleaning out your gutters once fall has ended can also help you prevent sagging gutters, mildew, mold and pests.
Gutter cleaning checklist:
15. Add more lighting.
Upgrading, adding or changing the lights in your home can create a brighter, more inviting space during the winter months. With the sun setting earlier and the general feeling of colder, darker days, upgrading your home's lights can improve your family's mood.
For example, recessed lighting in your ceiling can provide ambient, task or accent lighting, and it's a great way to draw eyes to a focal point in your home. Cove lighting offers a touch of elegance, while pendants tend to be more decorative. Research different styles and contact a lighting installation pro to install the fixtures for you.
Find a top-rated handyman near you.
16. Don't neglect your lawn and yard.
Before winter fully sets in, take the time to clean up your home's outdoor living space and remove (or protect) items that may get damaged during rain or snowstorms.
For example, put away any of the following items you won't need until spring:
Patio furniture
Toys and equipment.
Gardening tools and garden hoses.
And don't forget to tend to your plants, trees and garden. Maintain your lawn and garden by removing weeds. If you experience dry winters, hydrate your plants by watering them. Rake your leaves. And ask your landscaper to take steps to protect your lawn during the season.
17. Trim your trees.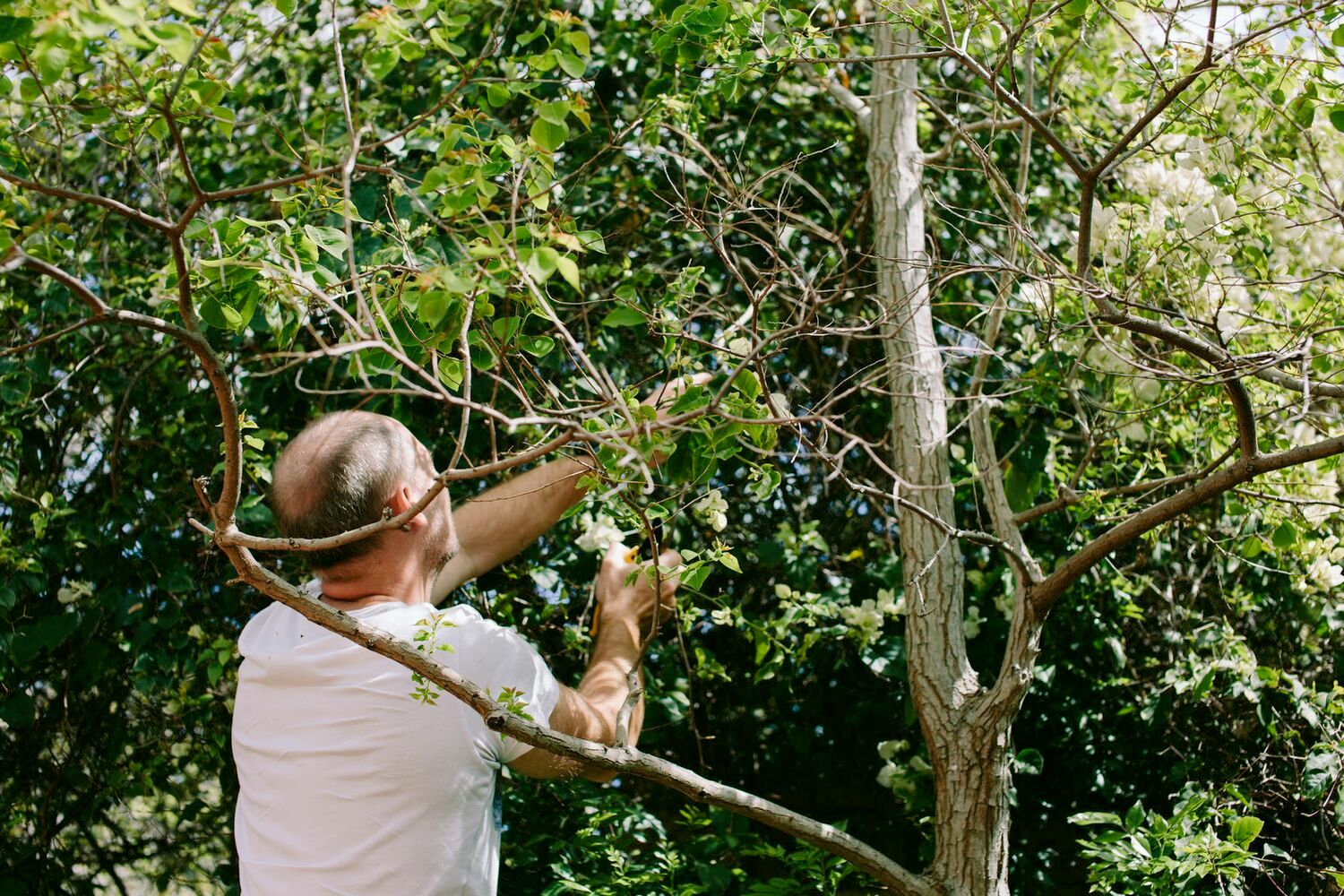 Depending on the type of trees you have in your yard, winter might be the perfect time to prune them. If your trees are dormant during the winter, pruning them during this season could help protect their health and encourage growth.
Even if your tree isn't dormant right now, it might be necessary to cut dead branches or tree limbs that pose a safety hazard — especially during a storm. Consider hiring a professional tree trimming service to get cut off branches you don't need.
18. Winterize your pool.
A swimming pool — whether an in-ground or above-ground pool — can be a significant investment and require regular maintenance. One of the most crucial steps in pool maintenance is winterizing your pool. This process will help protect your pool from winter's harsh elements.
To winterize your pool, a professional will usually do these basic steps:
Clean your pool and add winterizing chemicals
Shock the pool
Lower the water level
Drain water from the pump and filter
Clear, remove and store pool equipment
Blow out water lines to prevent freezing damage
Cover the pool
You don't have to do all of this — find and hire a top-rated pool cleaner near you.
19. Schedule snow plowing services.
If you live in an area that receives frequent snowfall during the winter, schedule snow plowing services. These pros can help clear your driveway so you don't have to worry about having a clear path so you can run errands, go work or leave your home in the case of an emergency.
20. Protect your entryway from slush, mud and snow.
When it's snowy and wet outside, there's a good chance all of that muck will enter your home, especially near your front door and entryway. To protect your flooring, lay down a mat or a rug. And buy something (like bench with a shoe rack or cubbies) where people can place their boots and shoes when they enter your home. You can also add hooks so people hang their raincoats.
Hire a professional today.
This winter, add value to your home while improving safety and comfort by crossing these home maintenance tasks off your list. If these projects are too much for you to handle on your own, don't hesitate to use Thumbtack to find a home maintenance professional.