Backyard Entertaining
Whether you're looking to upgrade your patio, rooftop backyard, or all of them, we're confident that these outdoor spaces will be the heart of hosting this summer, creating the perfect backdrop for reconnecting with friends and family.
We're predicting that plenty of outdoor decor and entertaining items will run out of stock this season — similar to the outdoor heater shortage last year. It's important to get ahead of your exterior projects in order to make sure your outdoor spaces are ready for relaxing as a family, hosting your nearest and dearest and enjoying the summer.
If you're thinking of making a bigger change like adding new play equipment for the kids, giving your deck a remodel or opting for cosmetic upgrades like an exterior paint job, it's crucial to keep your target 'done date' in mind. With these projects in high demand, we recommend planning ahead to ensure you can enjoy your outdoor living spaces this summer without any last minute stressors, like not being able to find the best pro or materials. We're seeing a massive increase in outdoor home projects compared to last year, so make sure to start planning ahead now, so you can focus on enjoying your space, stress-free this summer.
Our 10 most popular backyard upgrades ahead of summer 2021 include:
Compared to the same time last year, we're seeing an increase in interest for backyard upgrades and additions taking outdoor living to the next level. With the top trending upgrades including Artificial Turf Installations (+275%), Play Equipment Construction (+255%), Gazebo Installations (+230%), Exterior Painting (179%), Deck Staining and Sealing (+167%) and Deck or Porch Remodels (+166%).
Looking for additional ways to spruce up outdoor entertaining? We predict Stone Installation/Hardscaping, Exterior Lighting Installations, Pool Construction and Remodels as well as Firepits & Exterior Kitchens will see a big increase this summer; creating the perfect ambiance to breathe new life into your home.
Regardless of whatever projects you're thinking about, be sure to plan for delays in receiving materials and increased costs for your outdoor projects this year. The pandemic has created a lumber shortage that will continue to affect prices well into the rest of 2021, so be smart and strategic when working with a pro. Especially if you're planning on putting in a new deck, patio, or pool, as these materials will be in high demand.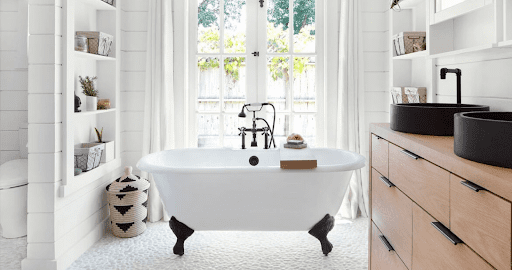 An Indoor Refresh
At Thumbtack we're firm believers that small changes can have a big impact. Your home has been through a lot this past year. It's become a school, an office, a day care, a bar and a haven from the rest of the world. As homeowners and renters alike look for small ways to make a change in their homes, we're seeing lighter lift projects on the rise — giving your home the spa day it well deserves.
The 10 most popular indoor home upgrades we're seeing this spring include:
In addition to smaller projects, this spring we're seeing a huge increase in interest for home upgrades compared to the same time last year. With the top trending indoor home upgrades including Kitchen Remodels (+258%), Cabinet Painting (+217%), Home Organizing (+201%), Picture/Art Hanging (+165%), and Basement Finishing & Remodels (+162%).
Invest in Maintenance
No one likes to think of the small things that keep our homes running smoothly. A leaky pipe, a broken washing machine or a new mysterious hole in the wall caused by your at-home kickboxing classes can easily create trouble in paradise.
At Thumbtack, we've seen the following 10 home maintenance projects on the rise:
Your home has more people in it for longer periods of time than ever before, so make sure to invest back into your home to avoid costly repairs. Consistent maintenance and proactive checkups on your appliances, plumbing, windows and frame can go a long way to preventing large leaks, water damage or other unexpected surprises.
Among the top trending home maintenance projects homeowners are currently booking compared to the same time last year are Concrete Repair and Maintenance (+126%), Sprinkler and Irrigation System Repair and Maintenance (+123%), Appliance Repair and Maintenance (+119%), Asphalt Repair and Maintenance (+109%), and Countertop Repair and Maintenance (+101%).
The most important thing? Be proactive. Consistent maintenance can reduce the need for last minute repairs and unexpected projects. Set up a routine maintenance check in the spring for your sprinkler system, your air conditioning and make sure to book your landscapers in advance, to set yourself up for success. And while planning ahead is always best, unforeseen repair projects happen, Thumbtack's Instant Book feature allows homeowners to find a pro within minutes and book the service they need on the spot.
*"Trending" data was collected between March 2020 and March 2021, showing a comparative change in projects YoY.
**Cost data is based on average national estimates and may vary based on location, supply and pro rates and pro experience. These numbers are a benchmark but are not indicative of what a customer will pay.